Donut Wall Wedding Ideas – Buy Your Donut Wall Here
It seems donut walls have become the latest wedding trend and I for one LOVE this idea. A wall of donuts at your wedding, yes please! Donut walls can be used instead of a wedding cake or in addition to your cake as an extra sweet treat for your guests in the evening.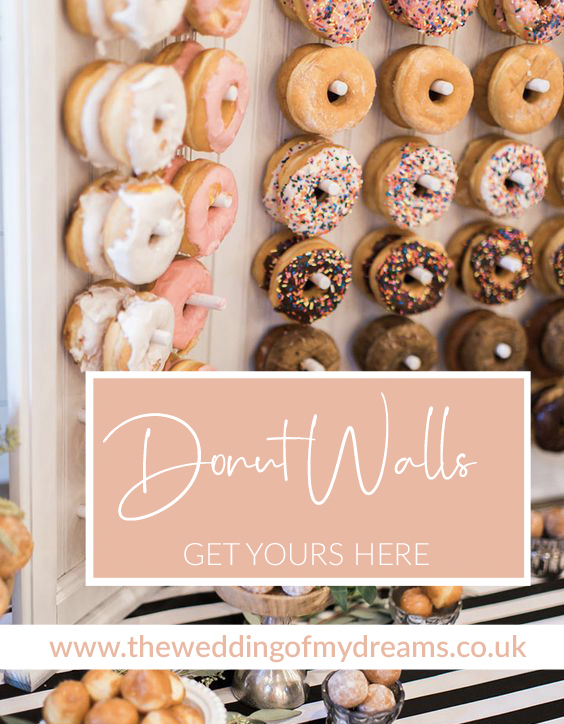 Donut walls can look epic set up at your wedding venue. You could have a purpose built donut wall that stands on the floor or opt for a table top donut wall. Little pegs stick out of the 'walls' and you hang up your favourite donuts on the wall. If there aren't enough slots on the wall for donuts for all guests just stack up your donuts high on tree slabs or cake plates next to it.
If you are a donut lover and want to incorporate this into your wedding, check out our table top donuts walls for sale here

Large donut wall – holds 42 donuts
Wooden donut stacker – holds 36 donuts
Tabletop Rustic donut wall – holds 18 donuts
Tabletop White and gold donut wall – holds 9 donuts
Donut Wall Wedding Ideas
Below are some of our favourite wedding donut walls that we have come across, pin your favourites so you don't forget about this epic idea.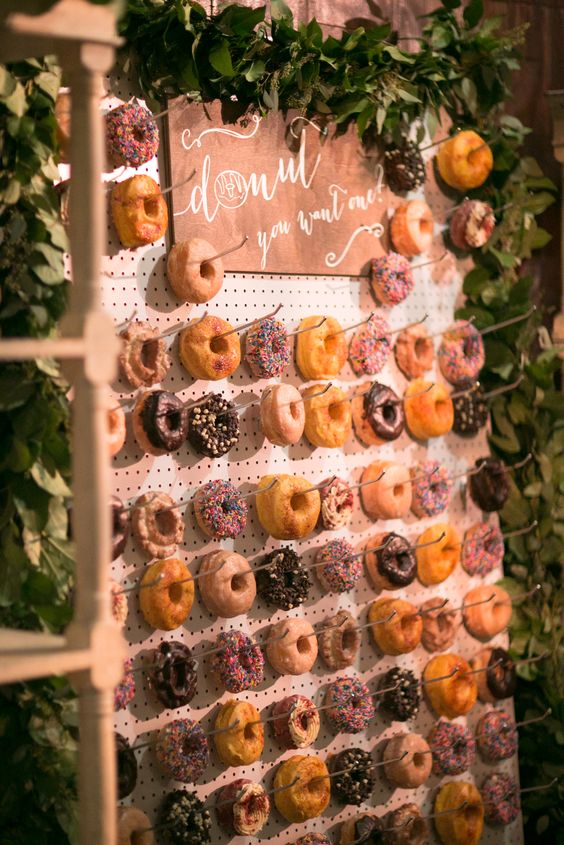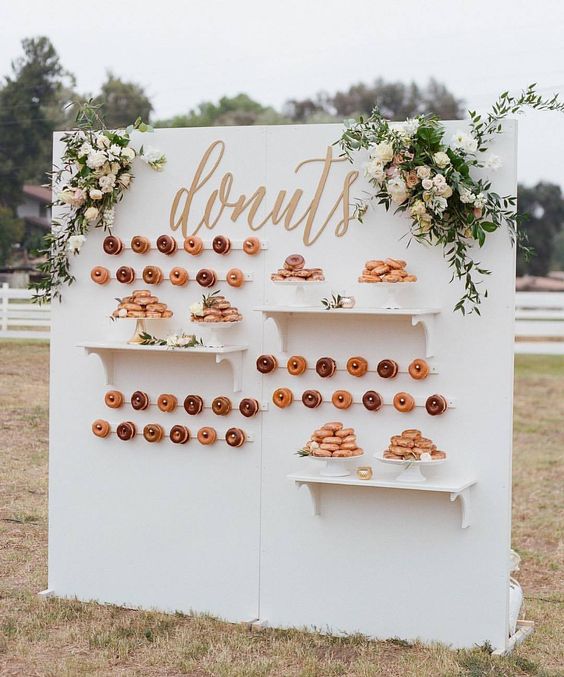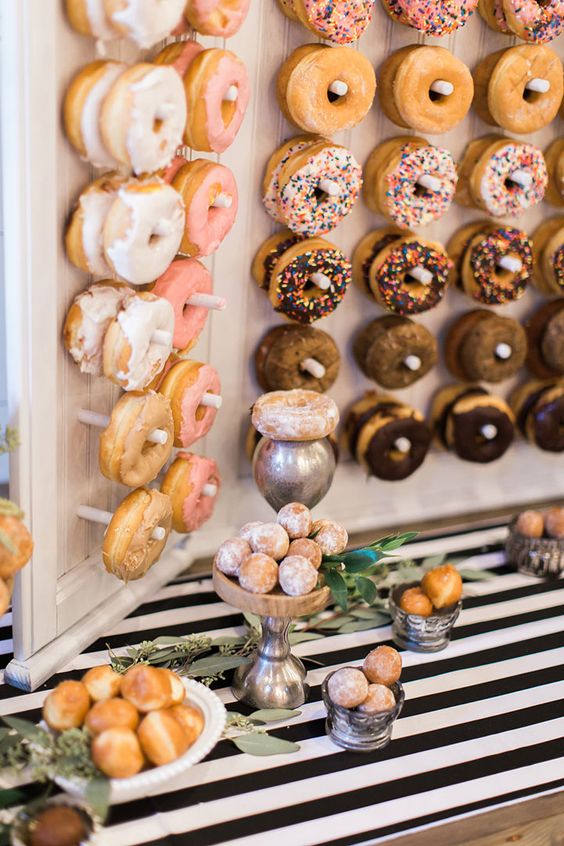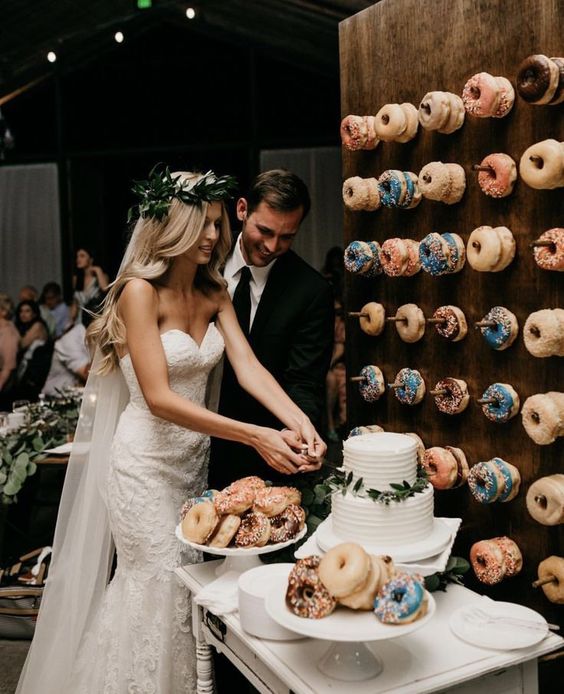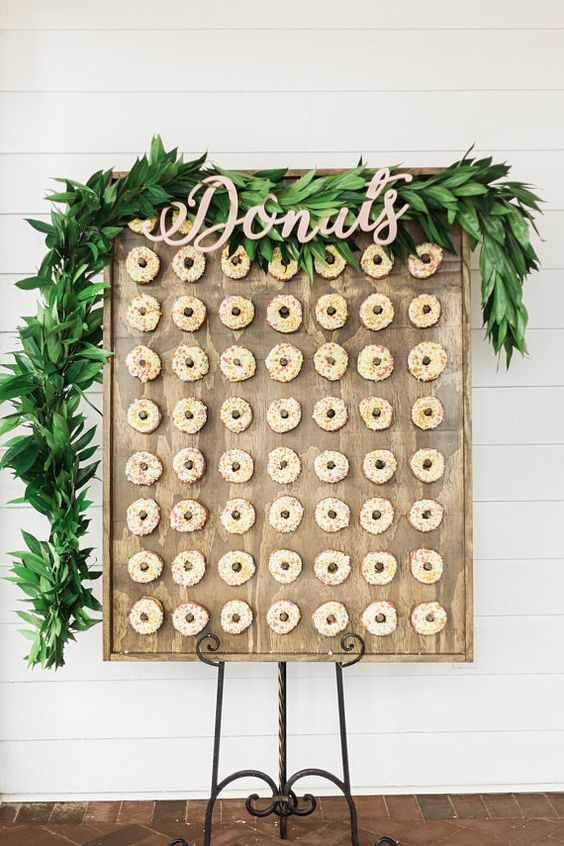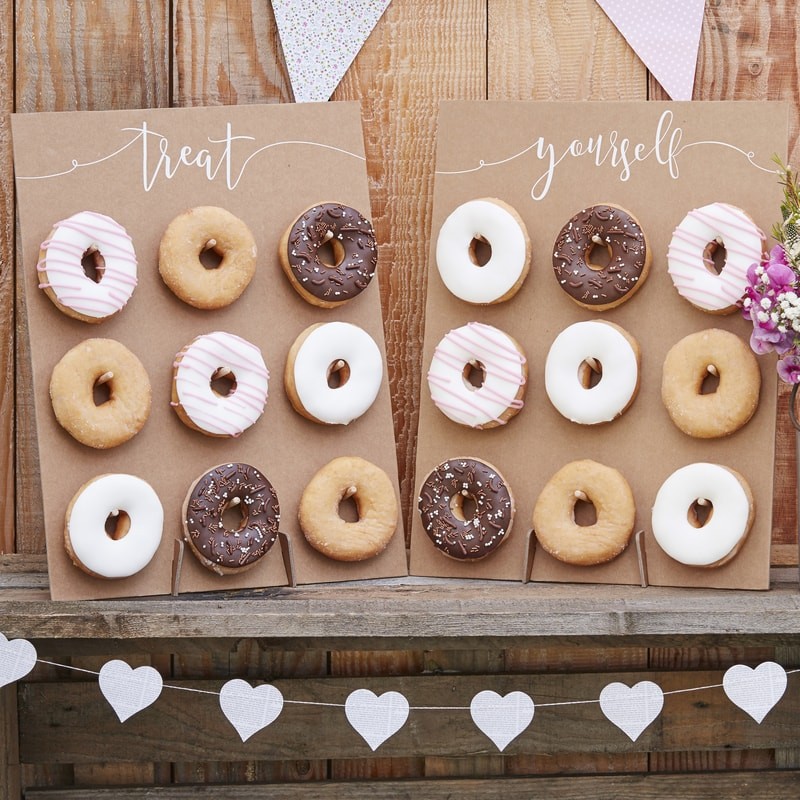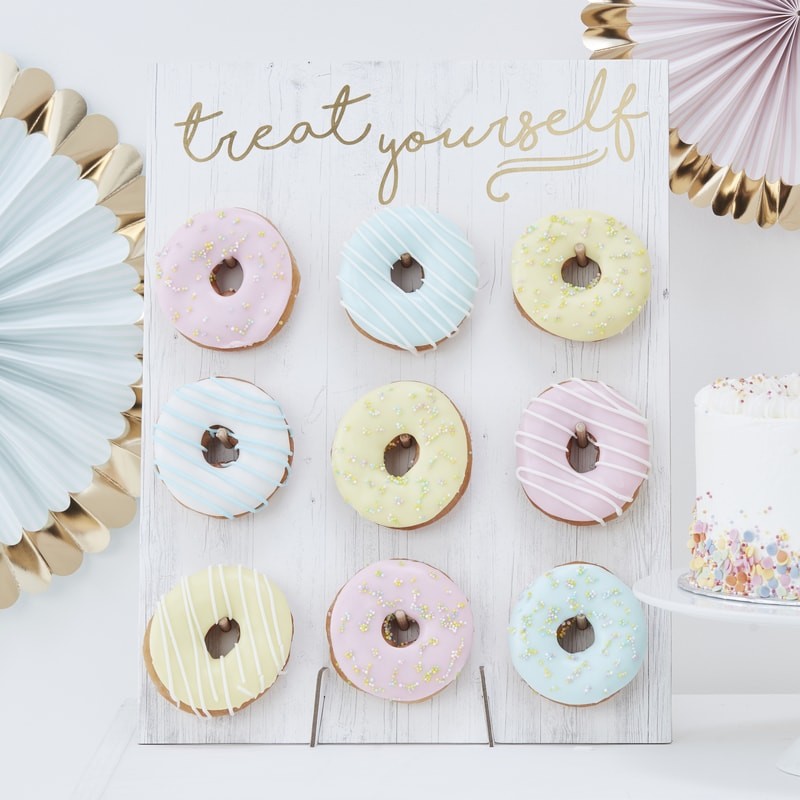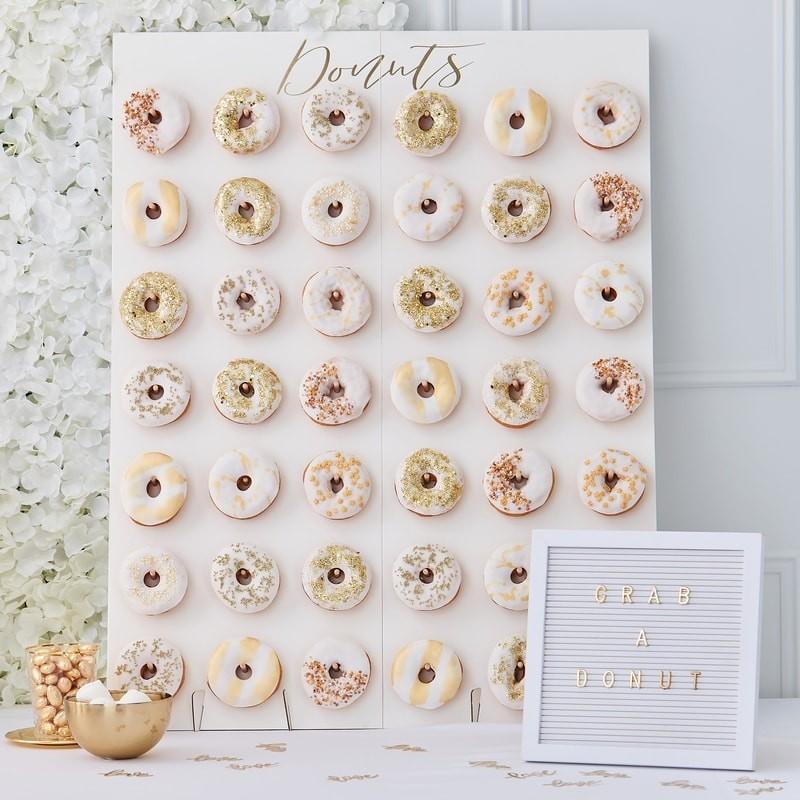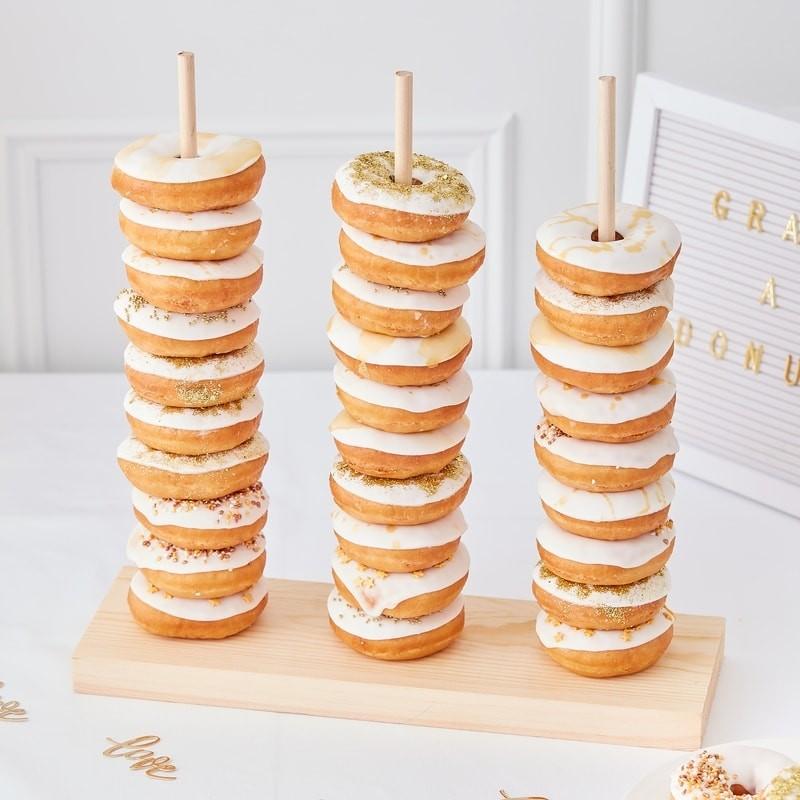 Source details for above images of donut walls image 1 / image 2 (unknown) / image 3 / image 4 (unknown) / image 5 (available to buy) / image 6 (available to buy) / image 7 (available to buy) / image 8 (available to buy) / image 9 (available to buy)

Large donut wall – holds 42 donuts
Wooden donut stacker – holds 36 donuts
Tabletop Rustic donut wall – holds 18 donuts
Tabletop White and gold donut wall – holds 9 donuts