Make Your Own Wedding Photo Display
DIY photo displays at weddings
Are you looking for a lovely way to display photos at your wedding? Photos are a fantastic icebreaker, and a great way to get guests talking to one another.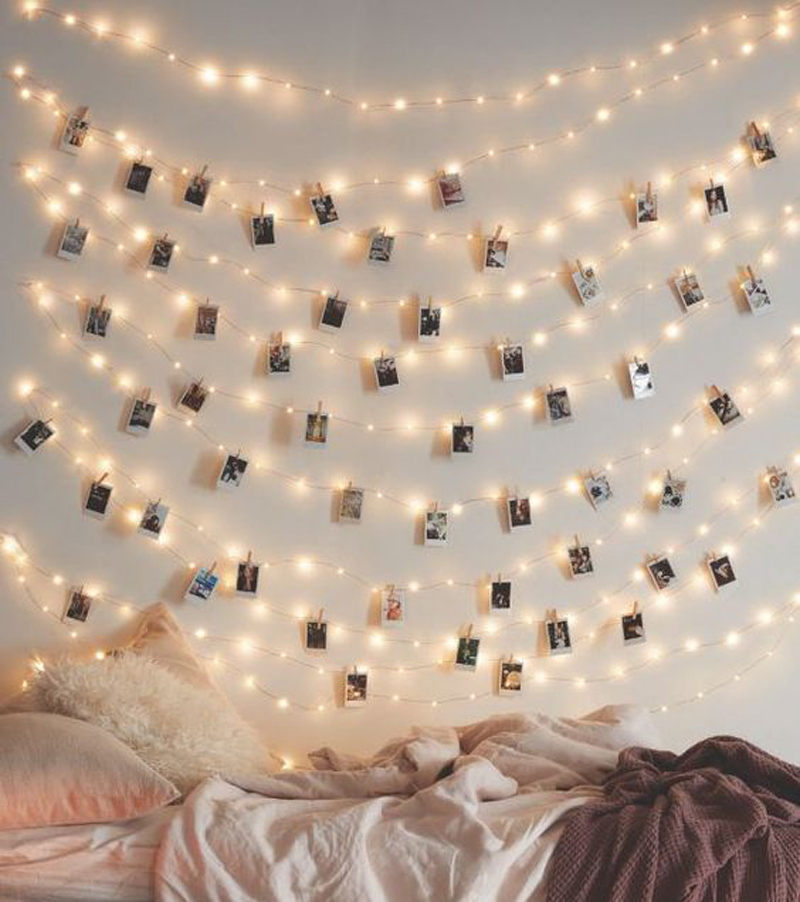 What sort of photos should I display?
You could choose to display photos of your family members and friends through the years, dating right back to when grandparents got married.
Or more recent or funny photos of each guest.
Photos of the bride and groom throughout their lives.
All of the above!
Or start with an empty backdrop display and ask guests to take photos on the wedding day with a polaroid camera and peg them up.
Why
A great talking point for guests
Brings back lovely memories
Encourages family and friends to get to know each other
Photo Escort Card Idea
If you chose to display a photo of each guest, print out their photo and write their table number on the back. Ask all guests to find their photo and they will then know which table they are sitting at. Fun, right?
How To Make Your Light Photo Display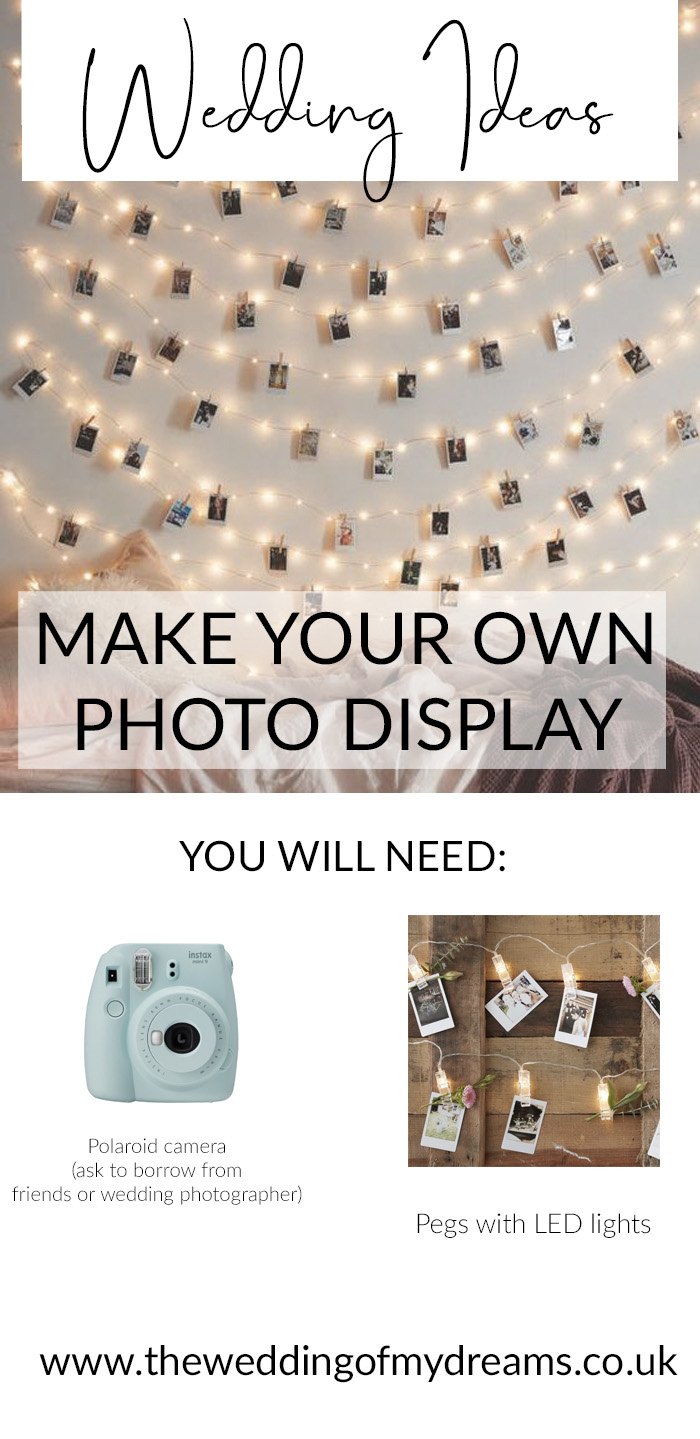 You will need:
Pre-printed photos
Or ask guests to take photos on the day with a Polaroid camera