What Should I Put On My Guest Book Table?
If you are having a traditional guest book for your guests to sign you might be wondering where you should put it at your venue to ensure everyone signs it and what else you should put on the table with the book.
Here are a few suggestion to help you out.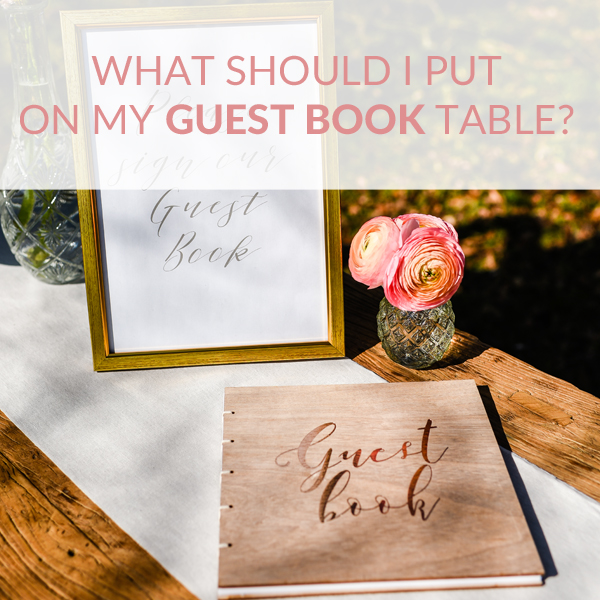 Where Should I Put My Guest Book
If you've chosen a lovely guest book you will want as many of your wedding guests to sign it as possible. To ensure this happens it might sound obvious but make sure guests can easily find it. Have the guest book around throughout the wedding day. The drinks reception after the ceremony is a great time for guests to sign your book so make sure it is on display and again after the wedding breakfast. Use a table from your venue or get creative and place your book on a piece of furniture such as a chest or dresser that can be moved to a key position at your venue.
What Should I Put On My Guest Book Table?
Of course your guest book will go on your guest book table but what else?
Some pens and a pen pot (this could be a tea light holder or small posy vase for your pens to sit in)
A sign saying 'please sign our guest book' or similar
A table runner or table cloth if you desire
A posy vase of flowers o larger vase depending on the space available on the table
If you want guests to take a photo of themselves and stick it in the book next to their comments a polaroid camera and sticky tape will also be needed