Amazing Paper Origami Backdrops for Weddings
SHOP THE LOOK
Here at The Wedding of my Dreams we love the idea of creating a backdrop at your wedding, this could be a backdrop for the wedding ceremony, a curtain behind your dessert table or a curtain in the middle of the venue to divide up different areas. Paper origami backdrops look stunning and although time consuming are relatively easy and cost effective. I'm sure you will find some family members willing to help out. Today we have gathered together some of our favourite paper origami backdrops for weddings.
Not Got The Time To Make Origami Backdrops ??? We Sell Them!!!
Shop – Origami Paper Backdrop Curtains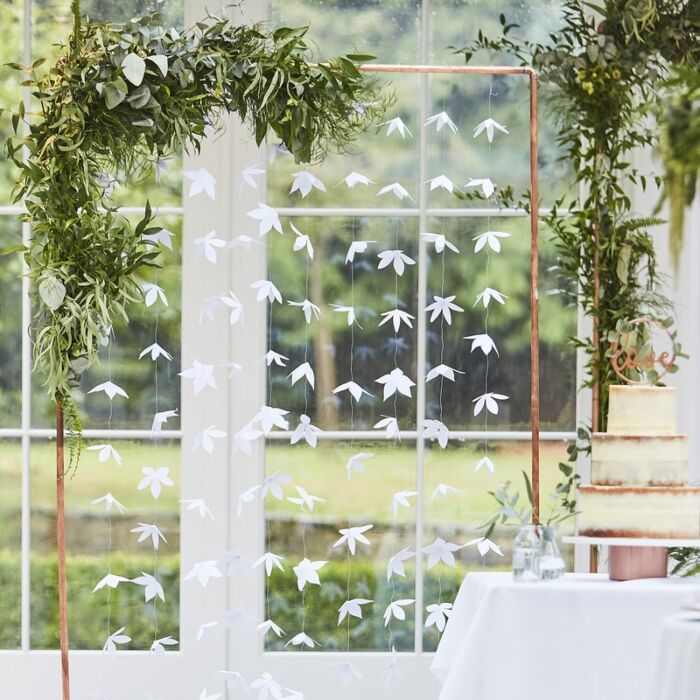 Paper Origami Backdrops for Wedding Ceremonies
Hang origami paper cranes as a curtain or backdrop behind the area the bride and groom will say their vows for a magical setting or hang above the guests seats. It is up to you to decide on your colour scheme you could choose a classic all white origami backdrop or bring in some colour tying into your overall style.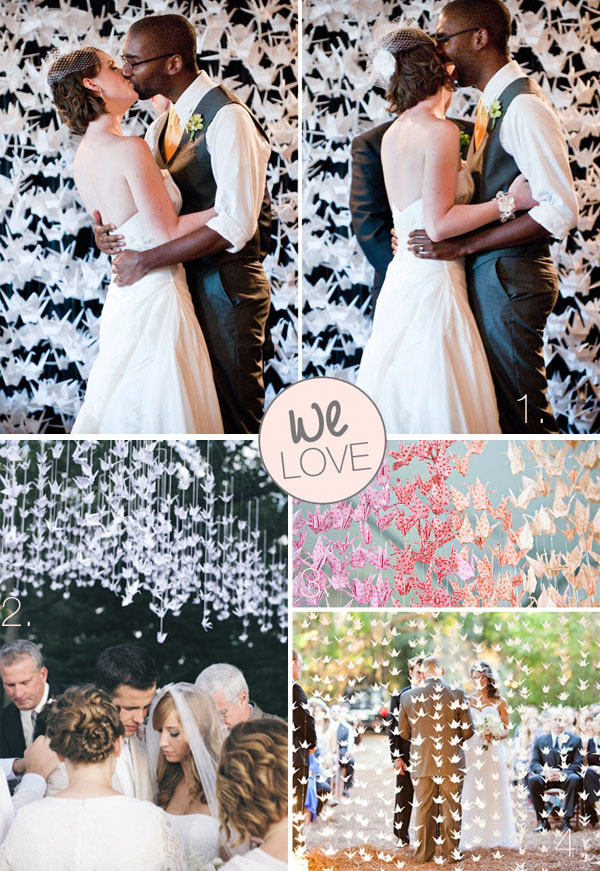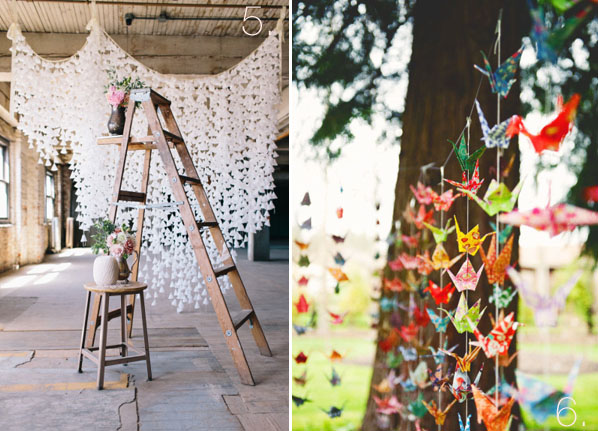 Source: 1 Stunning paper origami wedding backdrop 2 Paper origami hanging above wedding ceremony 3 Spotted paper origami cranes 4 White paper cranes origami curtain wedding ceremony 5 White origami curtain 6 Bright paper origami cranes
Paper Origami Curtains Behind Dessert Tables
If you are having a dessert table or candy buffet at your wedding, try to find an area of your venue to set it up in. Against a feature wall is a lovely option if your venue has one, or use origami paper cranes to create a backdrop. We love this idea!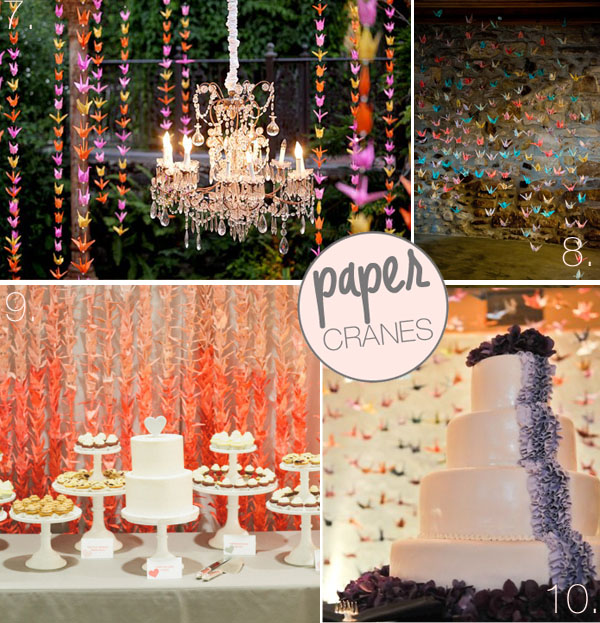 Source: 7 Bright origami paper cranes with chandelier 8 Bright origami paper backdrop 9 Ombre origami paper crane backdrop behind wedding dessert table 10 Paper cranes behind wedding cake
Origami Paper Cranes Outside at Weddings
For a summer wedding creating a feature area around a tree can look stunning and creates an inviting atmosphere for guests. Hang outdoor lights and strings of origami paper cranes from branches of the tree to create this look.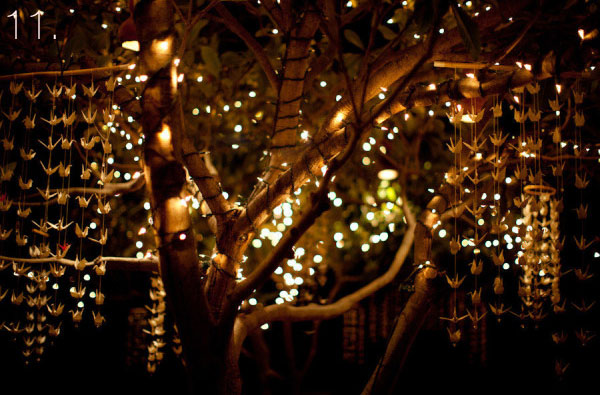 Source: White paper cranes hanging from tree at night