American Style Wedding Mailbox / Post Box – Wedding Inspiration & Ideas
Here at The Wedding of my Dreams we have fallen in love with the idea of collecting your wedding cards in a vintage style wedding mailbox. These mailboxes are American style mailboxes with the little flag which shows you've got mail. See the American style mailbox we sell in our online shop.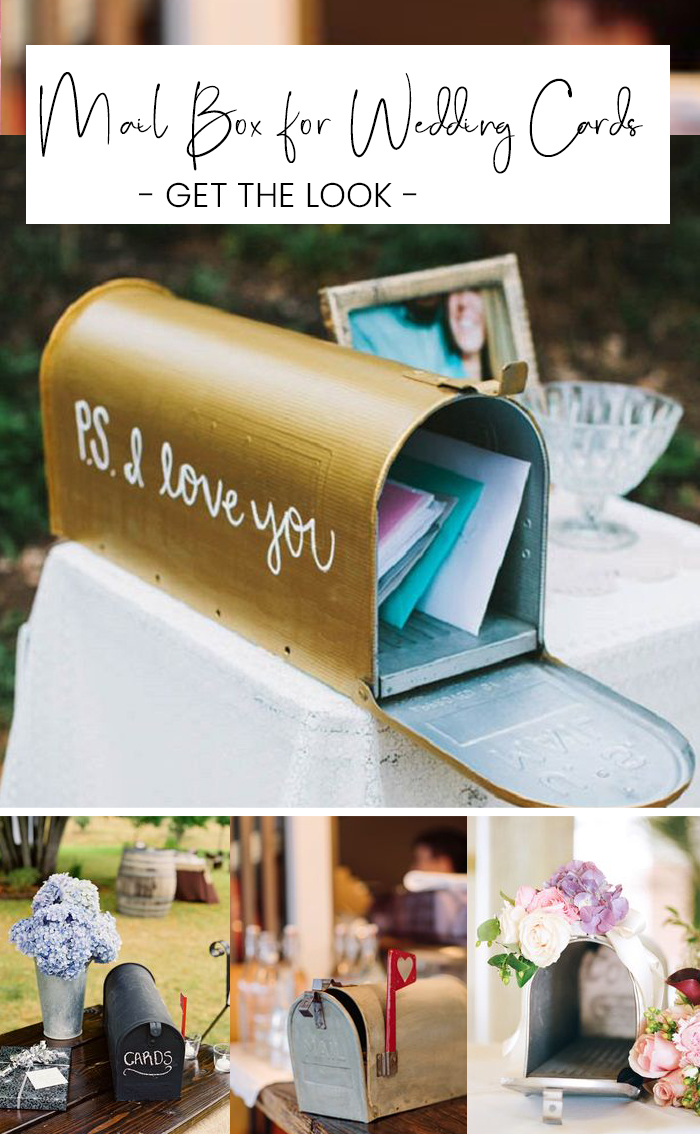 Displaying these wedding mailboxes on your gift table at your wedding is a cute idea for any wedding style. Whether you are going for a boho natural look (add brass details and dried flowers), rustic look (team up with a hessian table runner and little bottle vases of textured foliage) or for a more elegant look (pair with a cream table runner or tablecloth, glass candlesticks and pretty blooms.
These American style mailboxes are a unique alternative to the bright red post boxes or cardboard post boxes which have been around for quite some time for collecting wedding cards.
OUR MAILBOXES
We sell our American mailboxes in the silver colour with a little red flag, this is the traditional look but many of our customers choose to get creative, try painting them with blackboard paint, gold or brass paint or even chalk white, add flowers to the mailbox for a pretty country garden touch. You can then personalise these by painting your names or PS I Love You. These can be kept in your homes forever as a reminder of your wedding day.
BUY ONLINE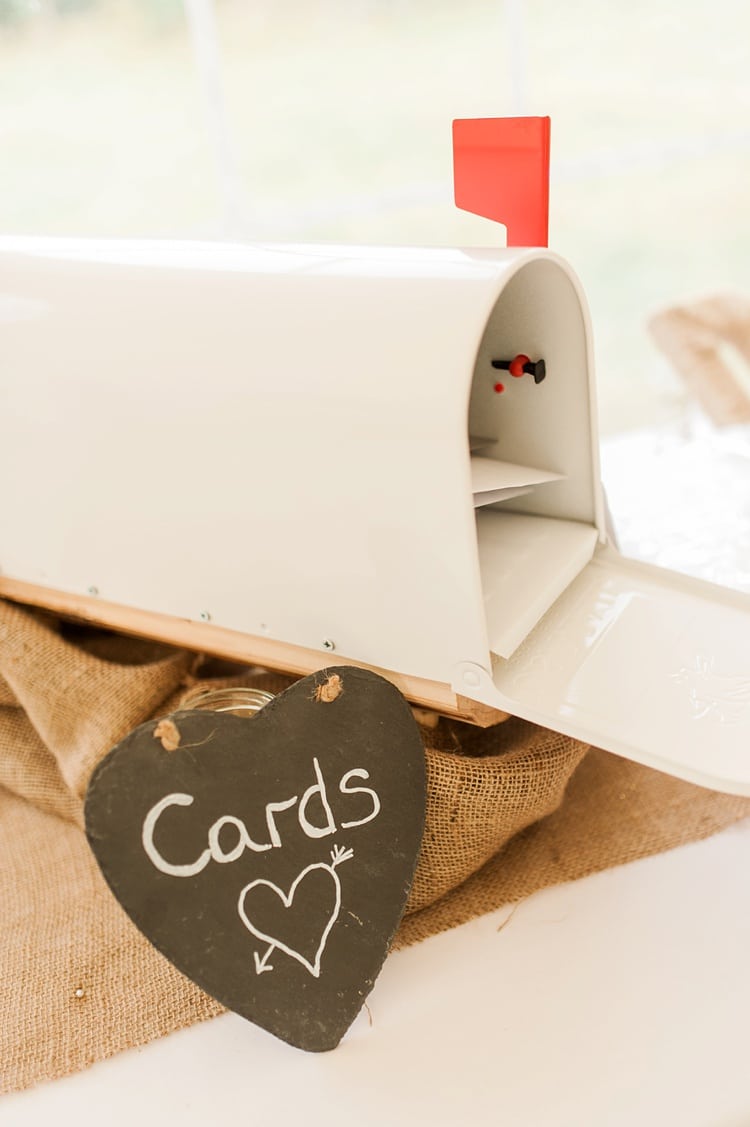 Leave them in the entrance hall to collect your post.

Source: 1 Kathy & Eric Mailbox 2 Vintage Wedding Mailbox with pretty blooms 3 Wedding Mailbox on Card Table 4 Battered Up Mailbox for Wedding Cards 5 PS I Love You Mailbox 6 US Mailbox with flowers and postcards inside 7 Wedding Mailbox Style On Green Dresser 8 Copper Wedding Mailbox on Gate 9 Mailbox for wedding cards 10 American Wedding Mailbox Styled with Succulents 11 Vintage Mailboxes used for wedding programmes