20 Seriously Spooky Halloween Wedding Ideas
It's that spooky time of year again: Halloween! We've got 20 spellbinding Halloween wedding ideas to share with you today. They're perfect if you're planning an Autumn celebration with a hint of horror!
1 Pumpkin Centrepieces
Pumpkins are obviously a must-have at any Halloween wedding and there are tons of different ways to use them. One of our favourite ideas is to use them as a table centrepiece. Whether you write your table numbers on each pumpkin or fill a pumpkin with your favourite Autumnal flowers, you can guarantee your tables will look wonderful.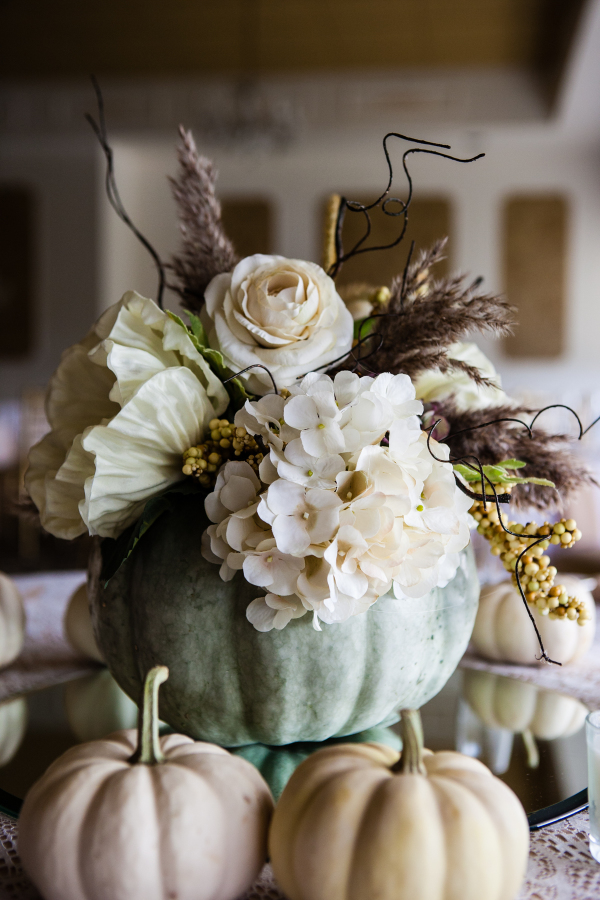 2 Carved Pumpkins
While we're on the subject of pumpkins, why not carve a few and put a tea-light in each pumpkin. They'll look fab dotted around your venue and will give a spooky ambience! You could carve Halloween-inspired shapes into your pumpkins, or you could keep it wedding related by carving out 'Just Married' or 'Mr and Mrs'. It'll take some skill but your guests will be impressed.
3 Pumpkin Guestbook
Have you ever considered used a pumpkin as a wedding guestbook? Ask your wedding guests to each sign a pumpkin with a special message – you can use as many pumpkins as you want or just one! It's a lovely alternative to a traditional guest book.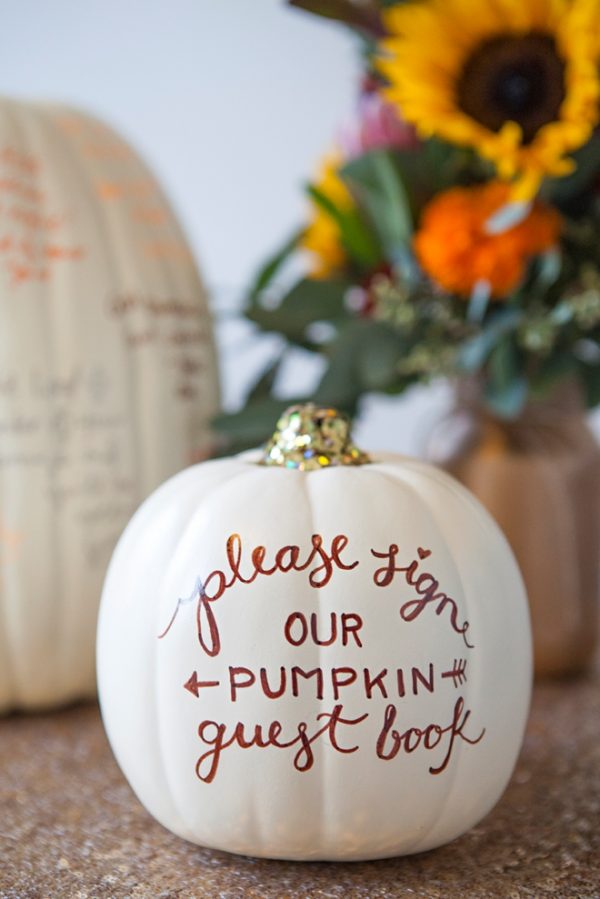 4 Frightening Photo-booth
Do you love the thought of having a photo-booth at your wedding? If so, opt for Halloween-inspired props and eerie backgrounds. We're talking skull masks and oversized spiders. Your guests will love this idea and it'll get everyone laughing.
5 Sparklers
As you know, we love using sparklers at weddings and Halloween is no exception! They'll feel lovely and cosy at your Autumn celebration, and it fits in perfectly with a spooky theme.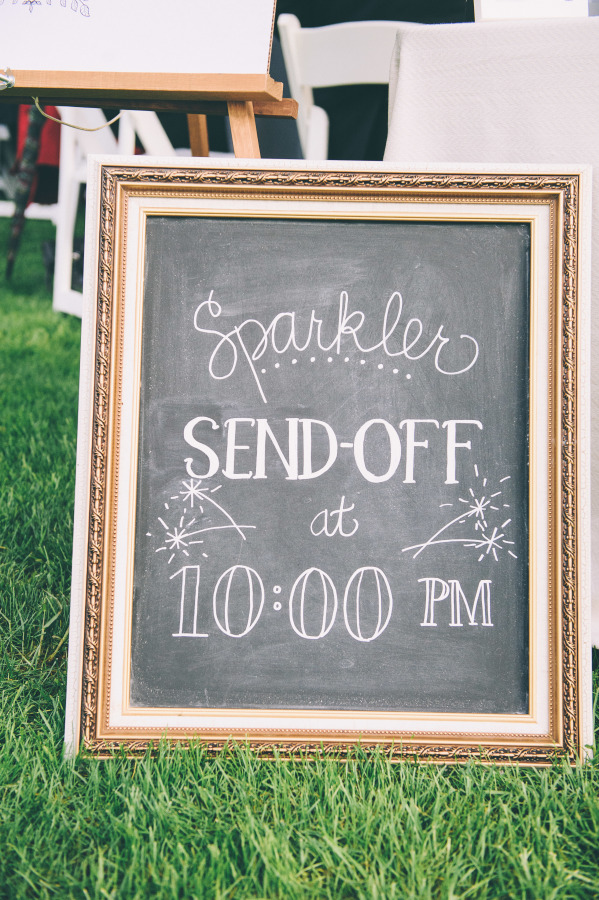 6 Wooden Crates
Wooden crates are extremely versatile at weddings and you can get really creative with them for your venue décor. Stack three or four crates at your venue entrance and decorate with fake spider webs and skull candle holders. It'll give your guests the creeps as soon as they enter your venue.
7 Creepy Cocktails
Create some spellbinding cocktails for your guests to enjoy with canapés. Blood red cocktails with black or red straws will look incredible served on black trays. It's a treat – without the trick!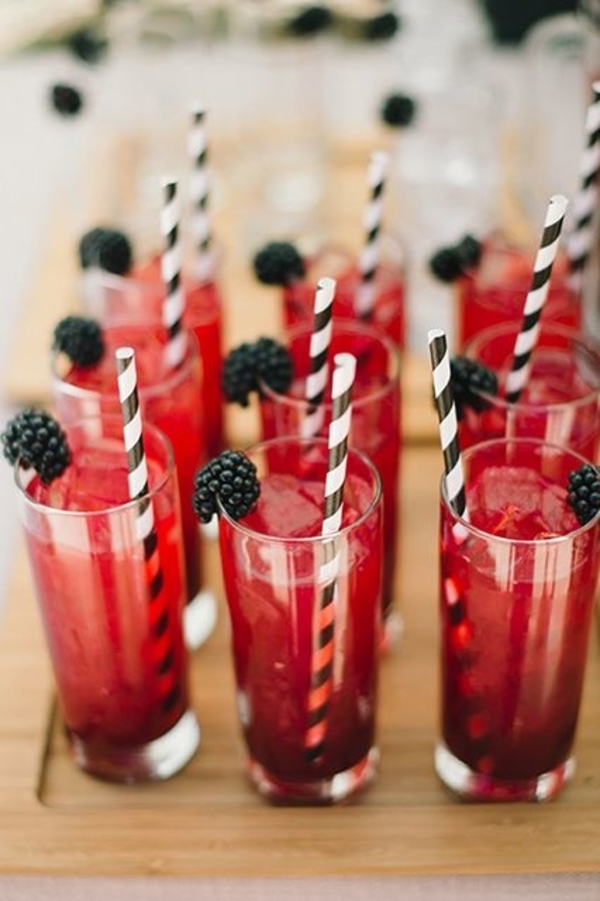 8 Halloween Wedding Cake
You could ask your wedding cake designer to create a Halloween masterpiece. Black and gold works wonderfully together as a classy Halloween theme.
9 Cake Topper
Consider using a scary cake topper to finish your Halloween cake off. Mr and Mrs skeleton figures are a fab choice.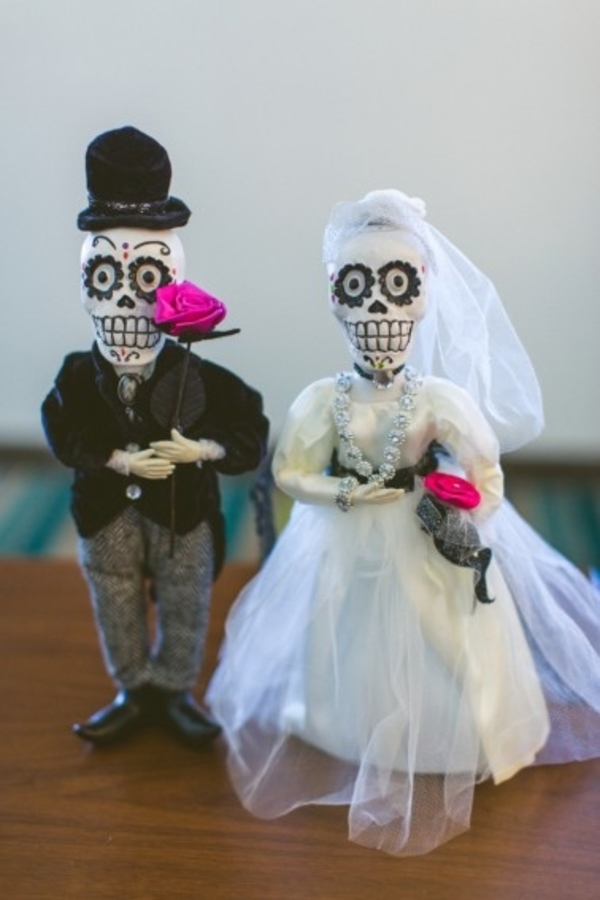 10 Haunting Table Décor
Adorn your wedding tables with tall black candles in golden holders. This will make your reception tables look ultra dramatic, especially as the evening draws in.
11 Cutlery and Plates
You could even use black as your colour scheme for your wedding tables. Serve your food on midnight black plates and tie your cutlery with velvet black ribbon – spooky!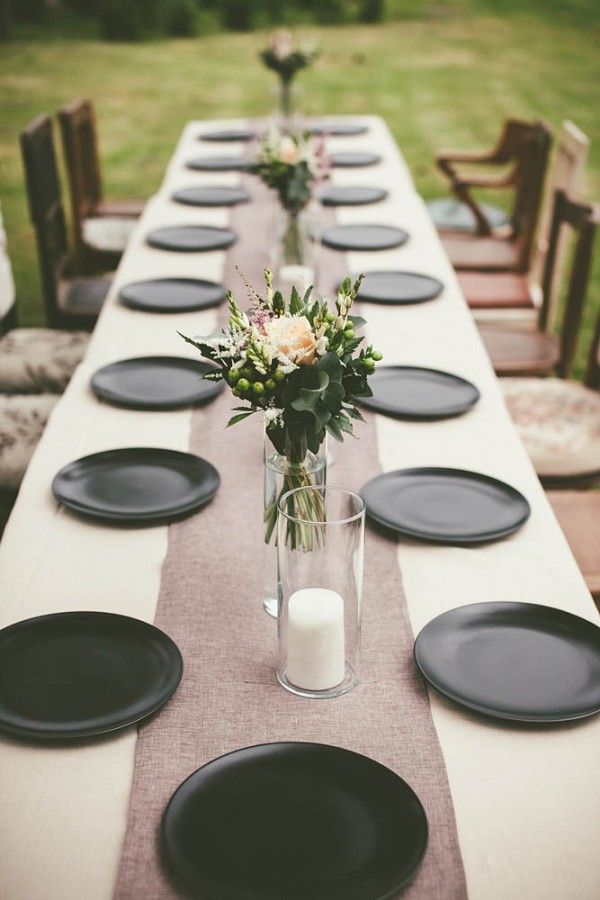 12 Dramatic Décor
If you've got a gothic, medieval castle as your wedding venue you won't need to do too much in terms of Halloween décor. However, a blank canvas wedding venue can be easily dressed up with black and red balloons or ribbon garlands. Use as backdrops for your dessert table or photo-booth.
13 Gothic Lighting
Add a dash of mystery and drama to your wedding venue by sourcing a charcoal black chandelier. It'll look truly magnificent hanging above your dance floor space.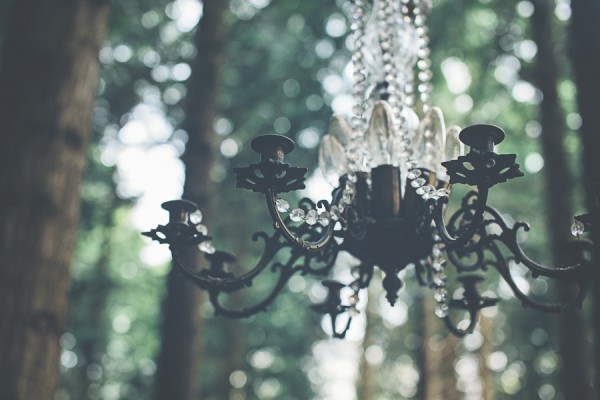 14 Table Accessories
Your place settings would look wonderful with black or deep purple stationery and velvet napkins. Opt for shades of black or burgundy.
15 Black Lanterns
Alternatively, hang black metal lanterns around your venue. They would look especially fab hanging on the trees outside your wedding venue, and they'll create a spooky glow!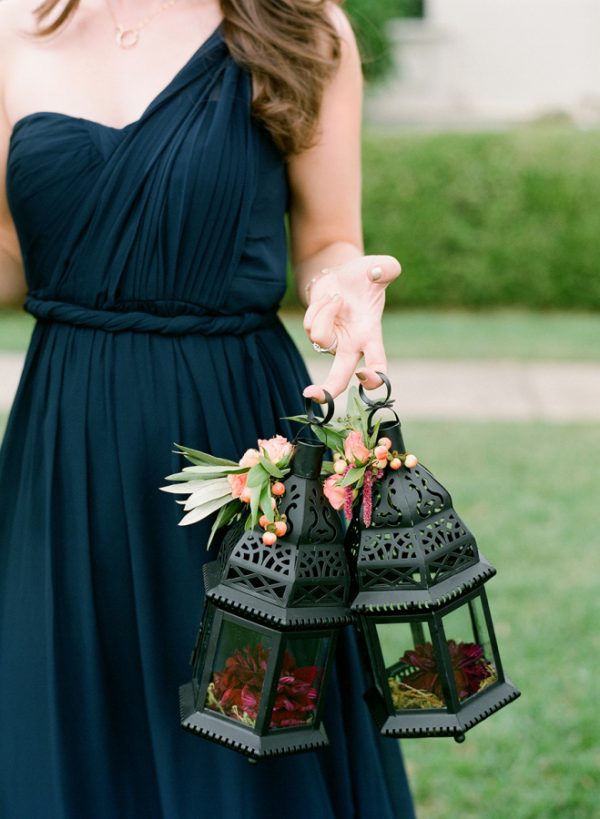 16 Til Death Do Us Part
This a fab phrase to use throughout your wedding theme. A sign with 'Til Death Do Us Part' would look incredible on a blackboard outside your wedding venue – and it's romantic too!
17 Keep Warm
Halloween can be extremely chilly, so make sure your guest stay snug by providing a basket of snuggly blankets. Opt for shades of orange, brown and black for subtle nod towards your frightening theme!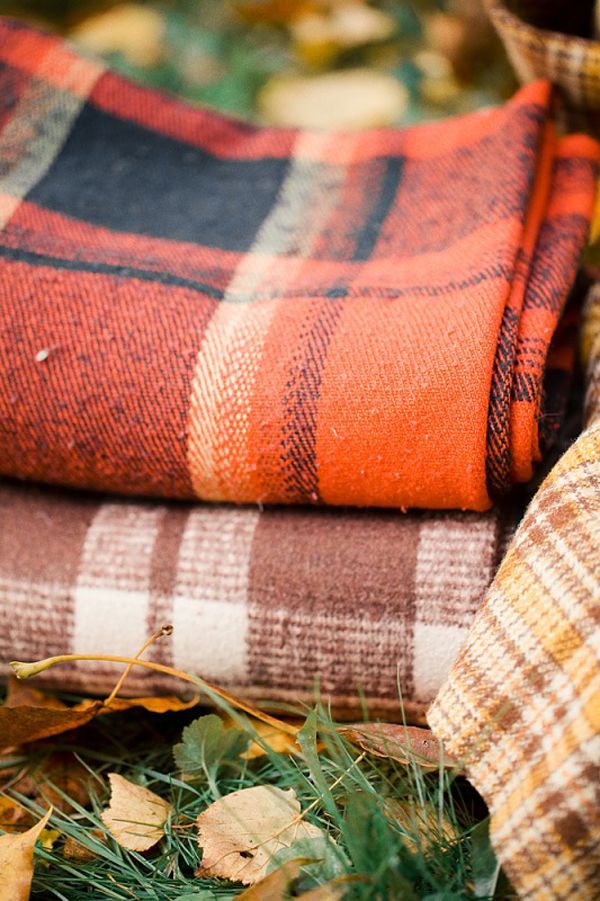 18 Beautiful Bridesmaids
Opt for bridesmaid dresses in deep navy or even black! They'll look ultra glamorous and will fit in with your Halloween theme flawlessly.
19 Bridal Outfit
Have you ever considered donning a black wedding dress? If that doesn't sound like your style, consider wearing a subtle grey gown or even black wedding shoes. A chic leather jacket will look totally rock-chick. We love the thought of a black birdcage veil too.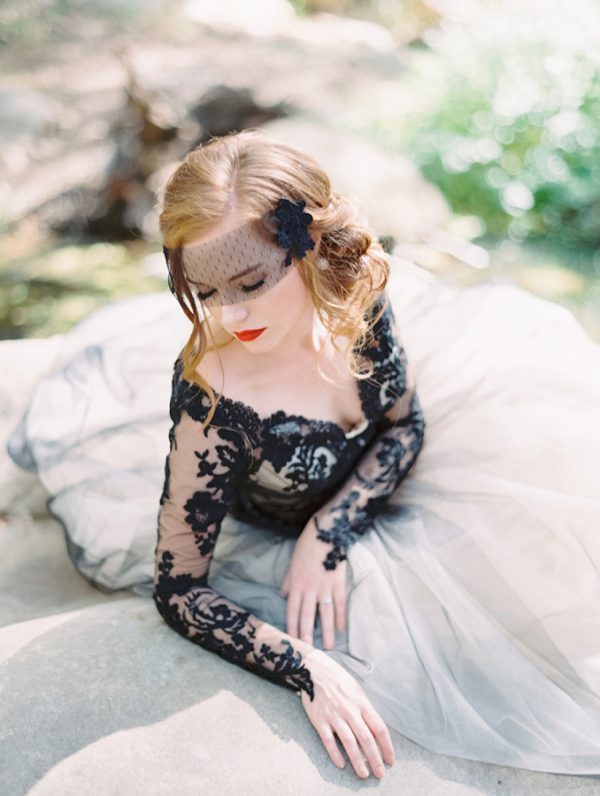 20 Wedding Favours
And last, but not least – Halloween wedding favours. Send your guests home with our fun test tube wedding favours and fill with delightful potions of your choice!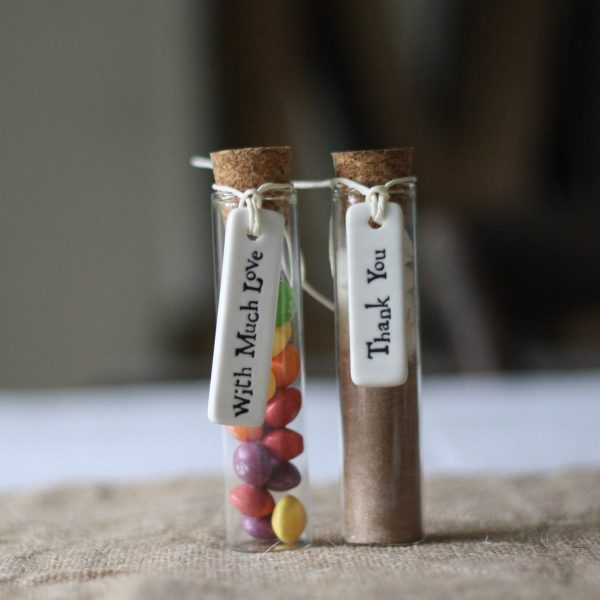 Halloween Wedding Ideas
It's super easy to create a spooky wedding theme and you can keep it subtle, or go all out with your Halloween wedding ideas!