Long Wooden Wedding Tables: How To Style Them
Destination Wedding Tuscany - Long Wooden Tables Alfresco Wedding
Gemma here again, today I am looking back at my wedding tables and will talk you through all the decorations you need if you want to create a similar look at your wedding. If you've been following my blog posts about my wedding you'll know I had a destination wedding, in Tuscany. I had always envisaged 2 long wooden tables positioned outside for our wedding breakfast, so when venue hunting finding a venue with space for this was important. Our caterers provided the rustic wooden tables and chairs for us and they fitted perfectly in the courtyard at Locanda In Tuscany.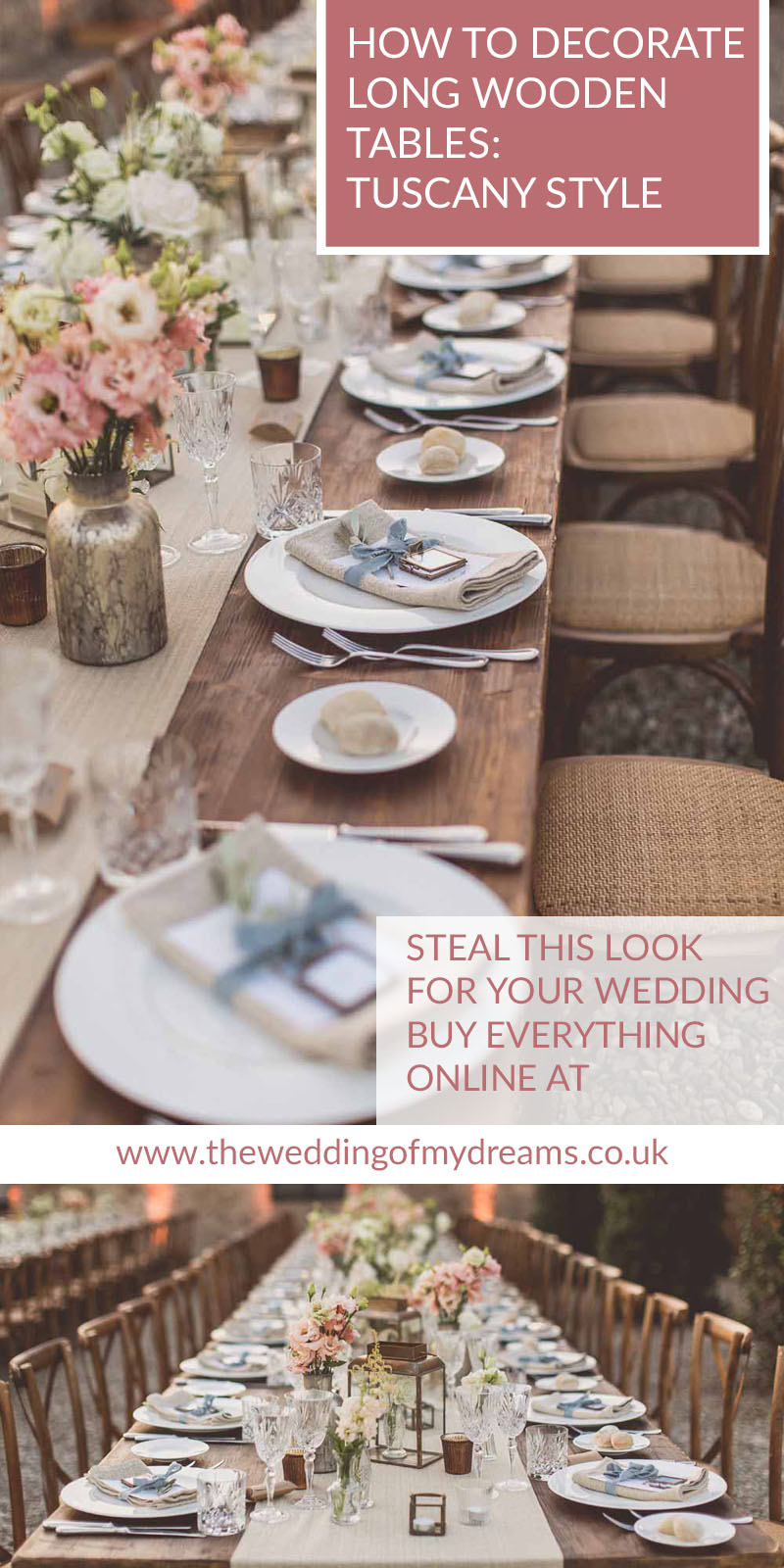 The sit down meal started as the sun was low in the sky and by the time we had finished eating and speeches were starting we knew it wold be getting dark. When choosing the decorations and flowers for my wedding tables I knew I needed something that would look beautiful in the sunlight but also dreamy as the sun went down. The keep in with the rest of the wedding decor throughout the day I opted for vases and bottles in clear glass, bronze and gold with a mix of brass lanterns. Within some of the larger brass lanterns I placed the wooden table numbers inside and others had smaller bud vases inside them. Although I only had 2 long tables to make it easier fir guests to find their seats I split each table into 5 so theoretically had 10 tables, with numbers on each of these.
Amongst the vases and bottles were a mix of tea light holders, from bronze tea lights to clear glass tea lights with gold rims. Above the tables were long strings of festoon lights which really came into their own as the sun went down.
Each place setting had an individual menu card which was tied with dusky blue ribbon, a brass frame with each guests name inside lay on top of this.
Long Wooden Wedding Tables: How To Style Them
YOU WILL NEED:
TABLES:
PLACE SETTINGS
LIGHTING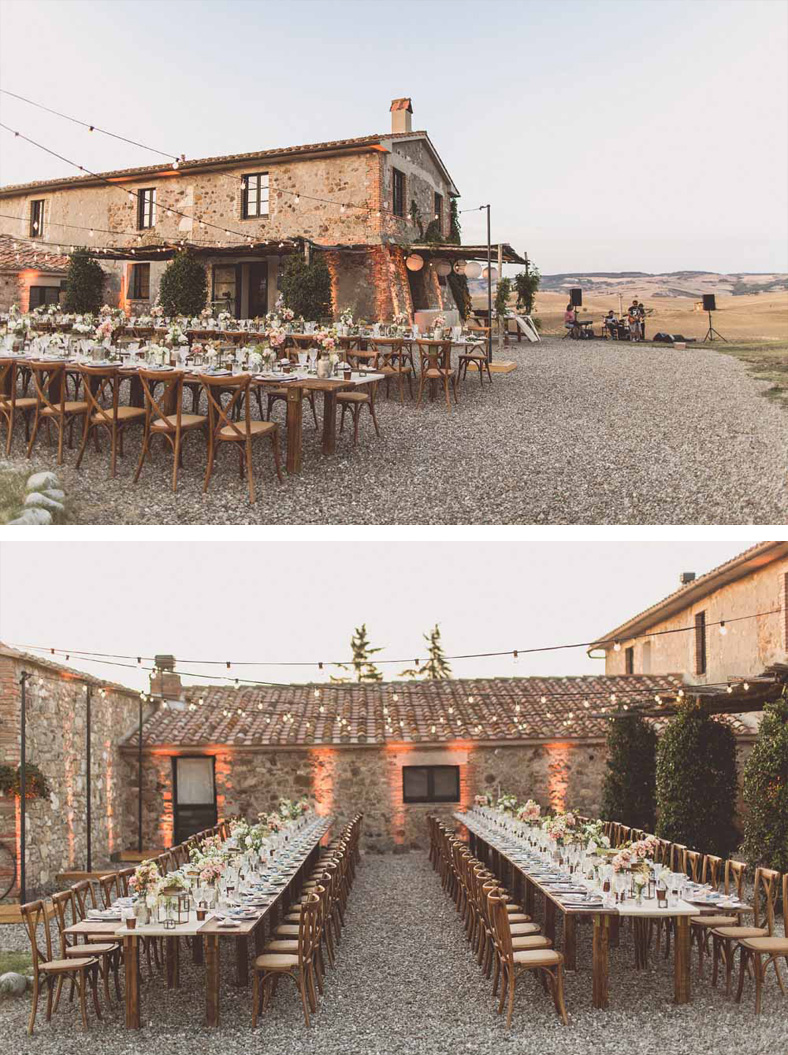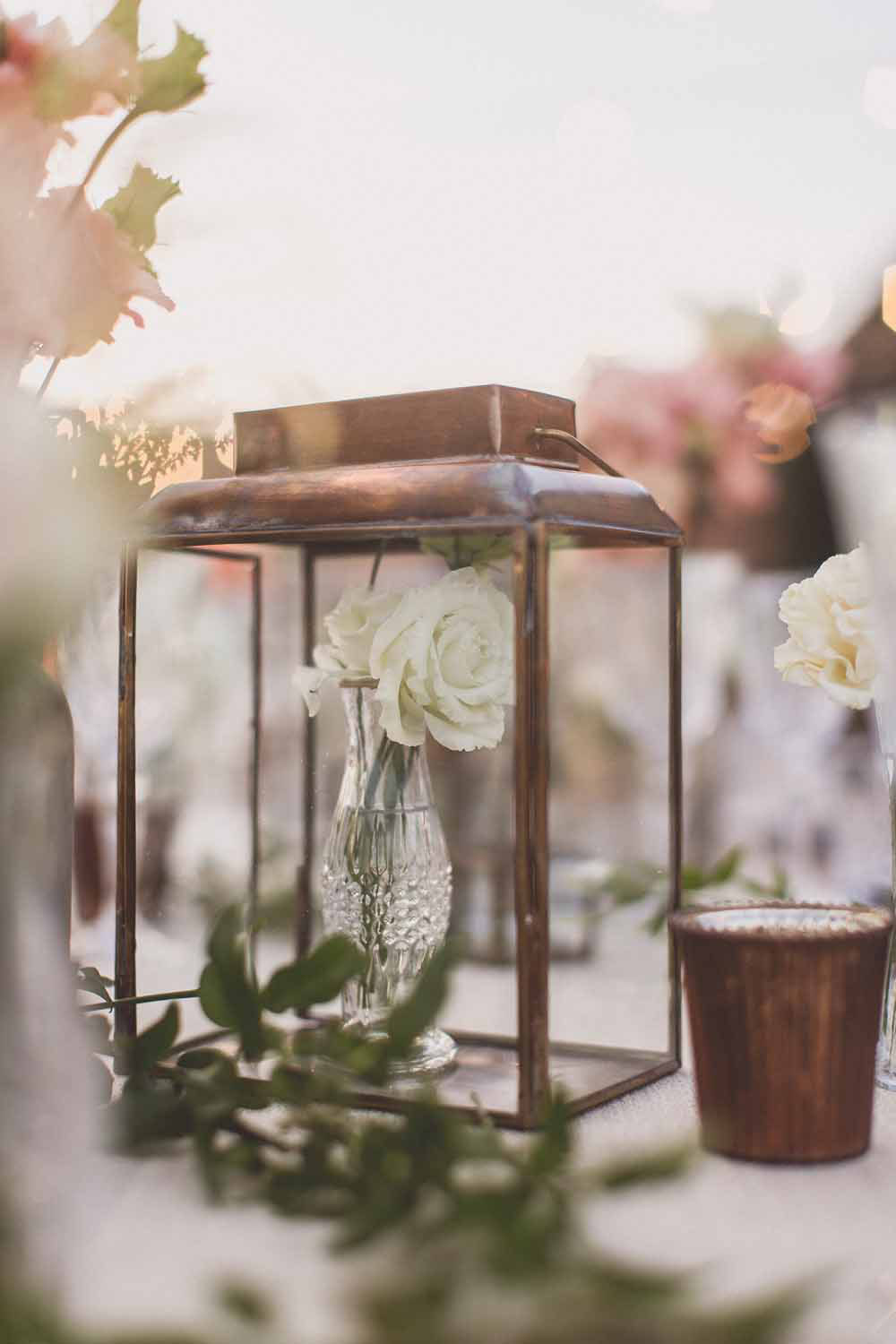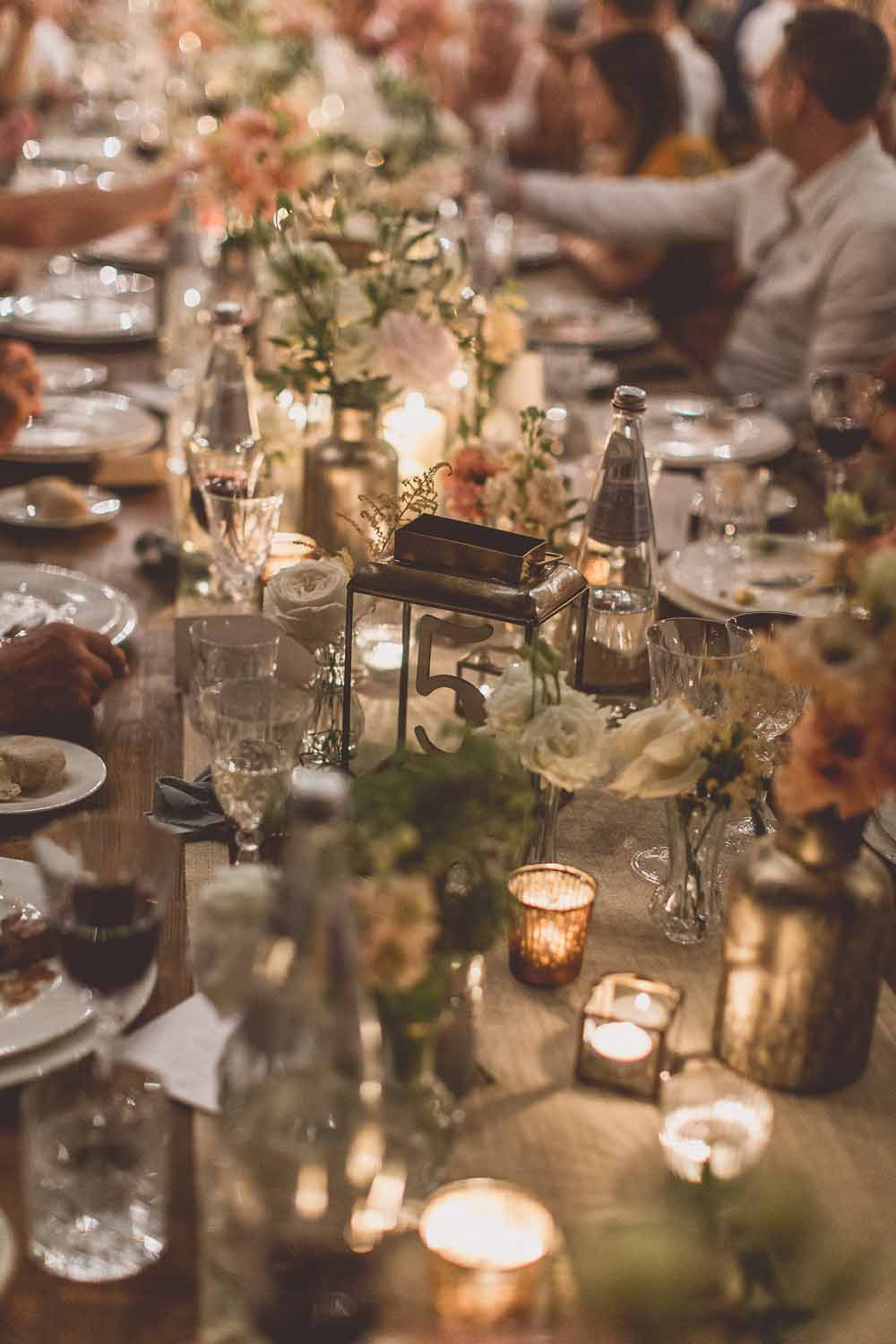 All photos by WE ARE // THE CLARKES, Venue: Locanda In Tuscany // Decor: The Wedding of my Dreams // Flowers: Passion for Flowers
Like Gemma's Ideas?
See more from Gemma's wedding here