Family Tree Photo Display Idea – Destination Wedding Tuscany Olive Tree
How to display family photos at weddings on an Olive Tree
Today I am looking back at another decor piece from my wedding in Tuscany. I wanted to create some areas of interest for guests in the outdoor courtyard while they were enjoying their aperetivo in the sunshine. Photos of family and friends are always a good talking point at weddings, especially ones from the past, it's a great way to get guests talking to one another.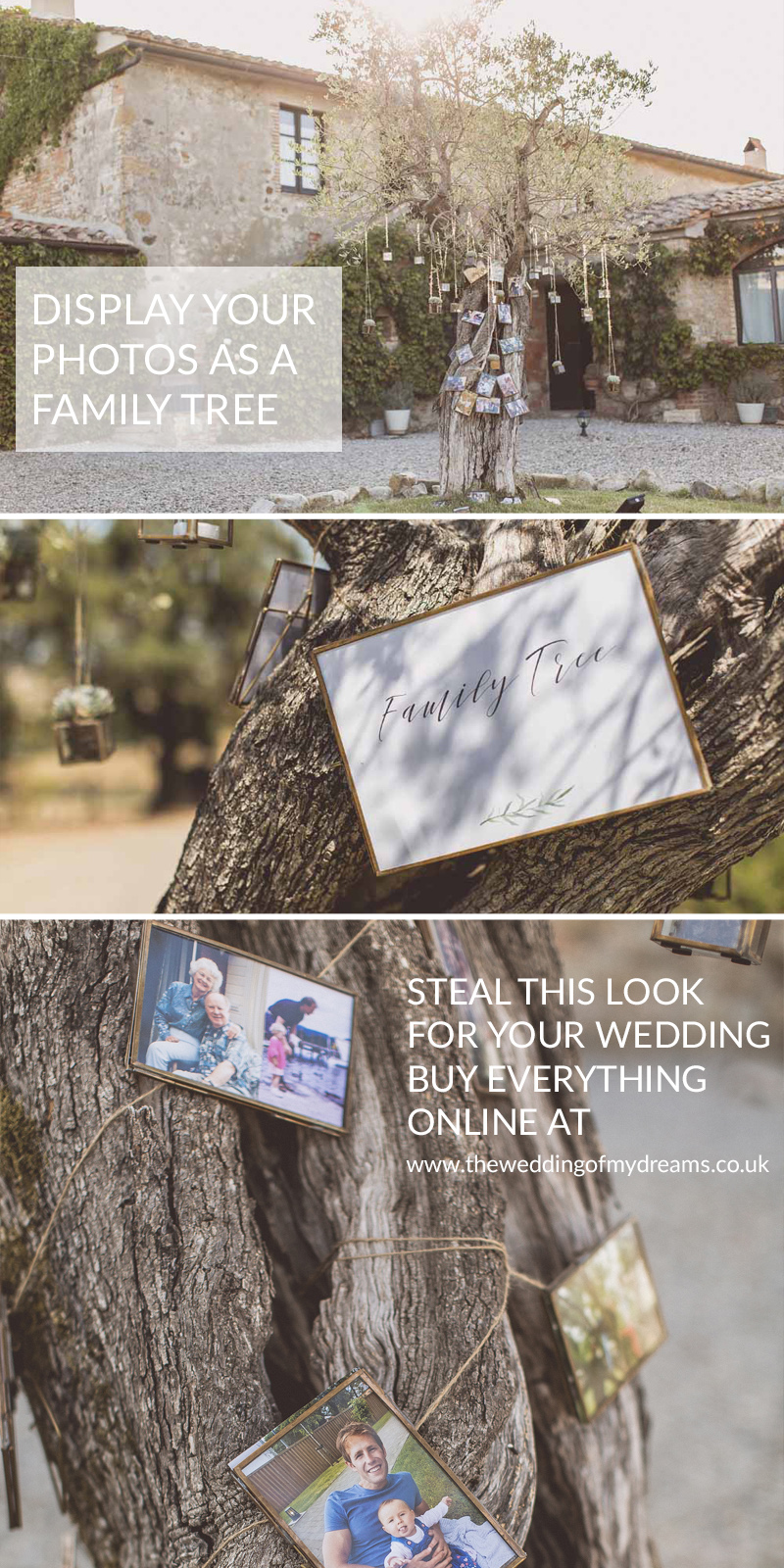 There was a lovely old Olive Tree in the courtyard at my venue, this leant itself perfectly to become a family tree. We hung tea lights and potted succulents from the branches in brass tea light holders strung up with twine. Then around the tree using twine we strung lots of family photos in brass frames, as well as a 'family tree' sign in a larger brass frame. Guests really enjoyed looking at theses.

CREATE A FAMILY TREE PHOTO DISPLAY,
YOU WILL NEED: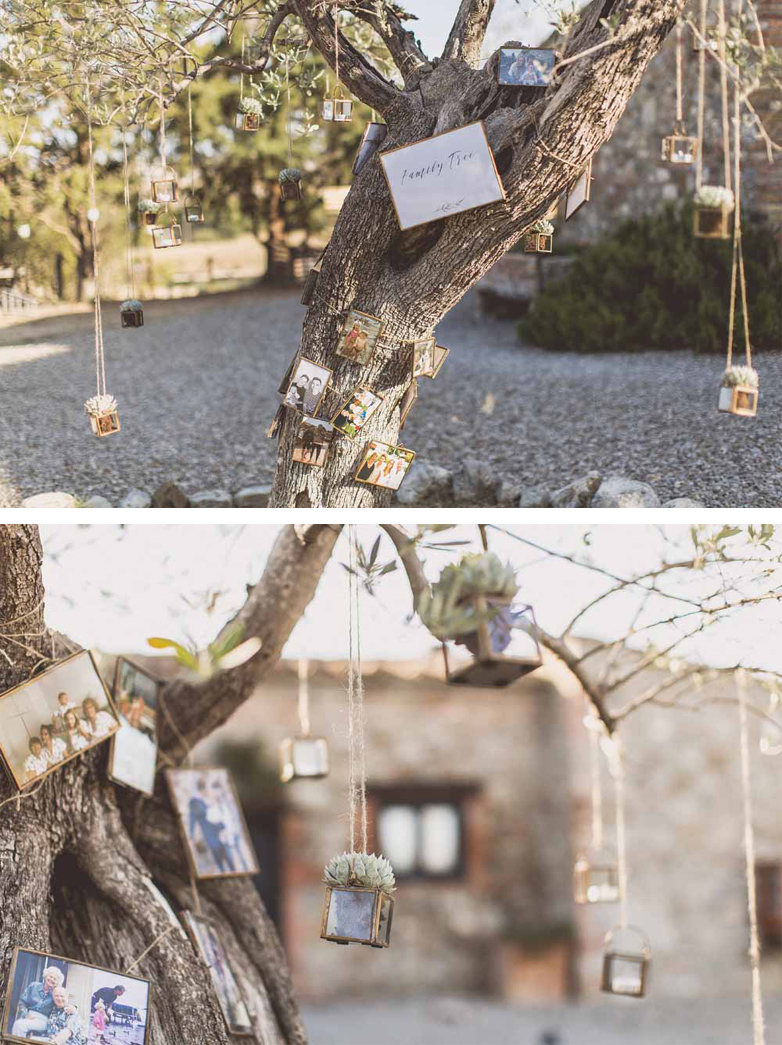 On another tree we hung macrame pot holders of foliage and strung up photos of our friends through the years, these were pegged to twine which was draped between branches.
PEG PHOTOS FROM TREES,
YOU WILL NEED: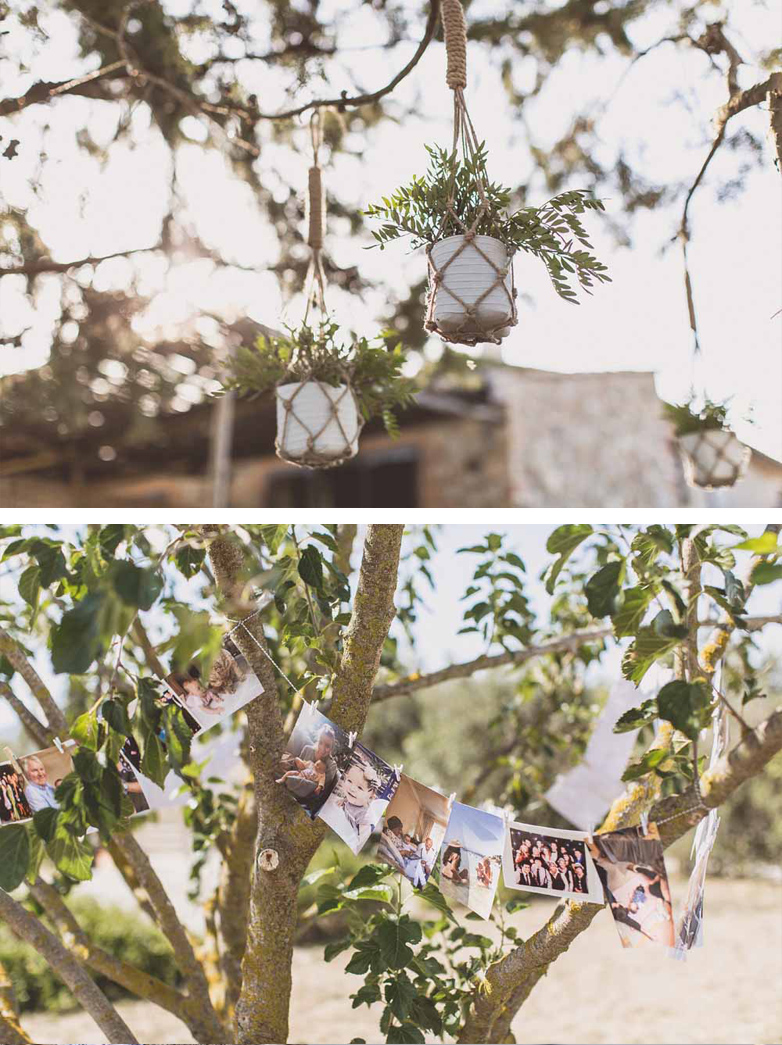 All photos by WE ARE // THE CLARKES, Venue: Locanda In Tuscany // Decor: The Wedding of my Dreams
Like Gemma's Ideas?
See more from Gemma's wedding here