LED Lights in Lanterns Wedding Ideas
LED String Lights
Looking for a different way to light up lanterns at your wedding, or perhaps your venue doesn't allow candles. Our LED lights on wire are the perfect solution. The delicate wire is barely visible and the lights can be scrunched up inside vases and lanterns or strung along garlands to add light.
See these LED wire string lights for sale in our shop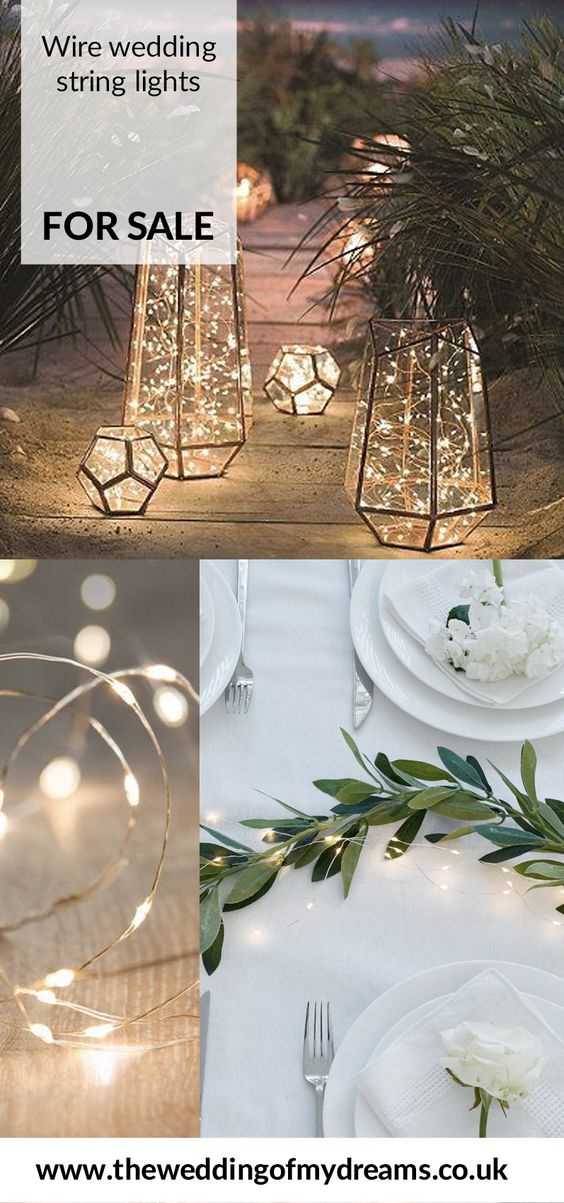 Wedding string lights for tables and lanterns.
These delicate lights on wire look stunning at weddings.
Scrunch the string lights up inside a clear vase to create a lantern, they look great inside hurricane lanterns, brass lanterns and cylinder vases.
Alternatively, place the string lights through foliage garlands or drape from candelabra.
The lights are on a delicate wire, measuring 3m.
3 x AA batteries required.