Place Settings For Tuscany Wedding – Dusky Blue Ribbon & Brass Frames Place Cards
Steal this place setting idea - shop all online - Create this Tuscany Destination Wedding Look At Your Wedding
Looking back at my wedding in Tuscany again today. This time I'm going to be talking about my place settings. We have had a lot of people ask how they could achieve the same look at their wedding so below I have detailed which items you can buy to create these dusky blue and brass place settings at your own wedding – whether you are having a destination wedding or just want to steal the Tuscan look at your own wedding. To be honest this look could work all year round, although my wedding was in the middle of summer I can picture these place settings in a winter wedding too.
To tie in with the rest of my wedding style I used brass frames for my place cards. These tied in with the brass lanterns and bronze and gold vases running along the table. Each guests name was framed in the brass frame and tied to the napkin with dusky blue-grey linen ribbon. A piece of olive was tucked into each piece of ribbon as well as an individual menu for each guest (which I printed myself on printed.com).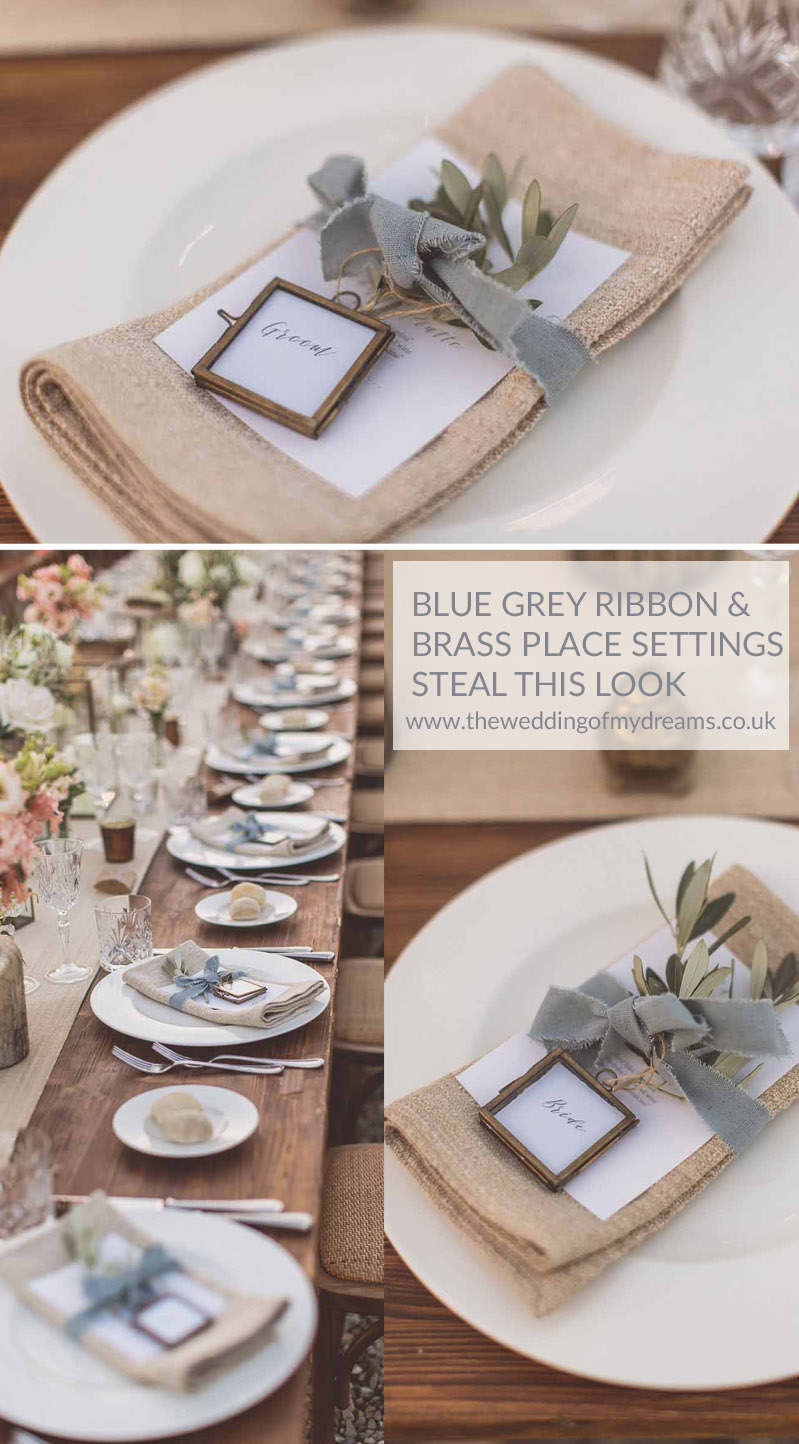 CREATE THIS LOOK AT YOUR WEDDING
YOU WILL NEED:
HOW TO
Cut all your piece of ribbon to length before the wedding day, this will make set up so much quicker, check with your napkins but I would suggest 50cm per napkin. So you will need 50cm x the number of guests you are having.
Using our handmade paper place cards tear or cut them to the size of the small frames (5cm x 5cm) and write each guests name on them – put these inside the frames. Again do this well ahead of set up and put them in order of where these people will be sitting.
If you would rather print the names we have created a template (download it here) – you can type your guests names within the template and then cut them out and frame them – print on plain paper, brown paper or choose some fancy paper with texture (double check it's not too thick for your home printed). You can even choose a calligraphy style font (we recommend Panda Tired Script) Just cut around the template.
Menus and foliage can be done at the venue.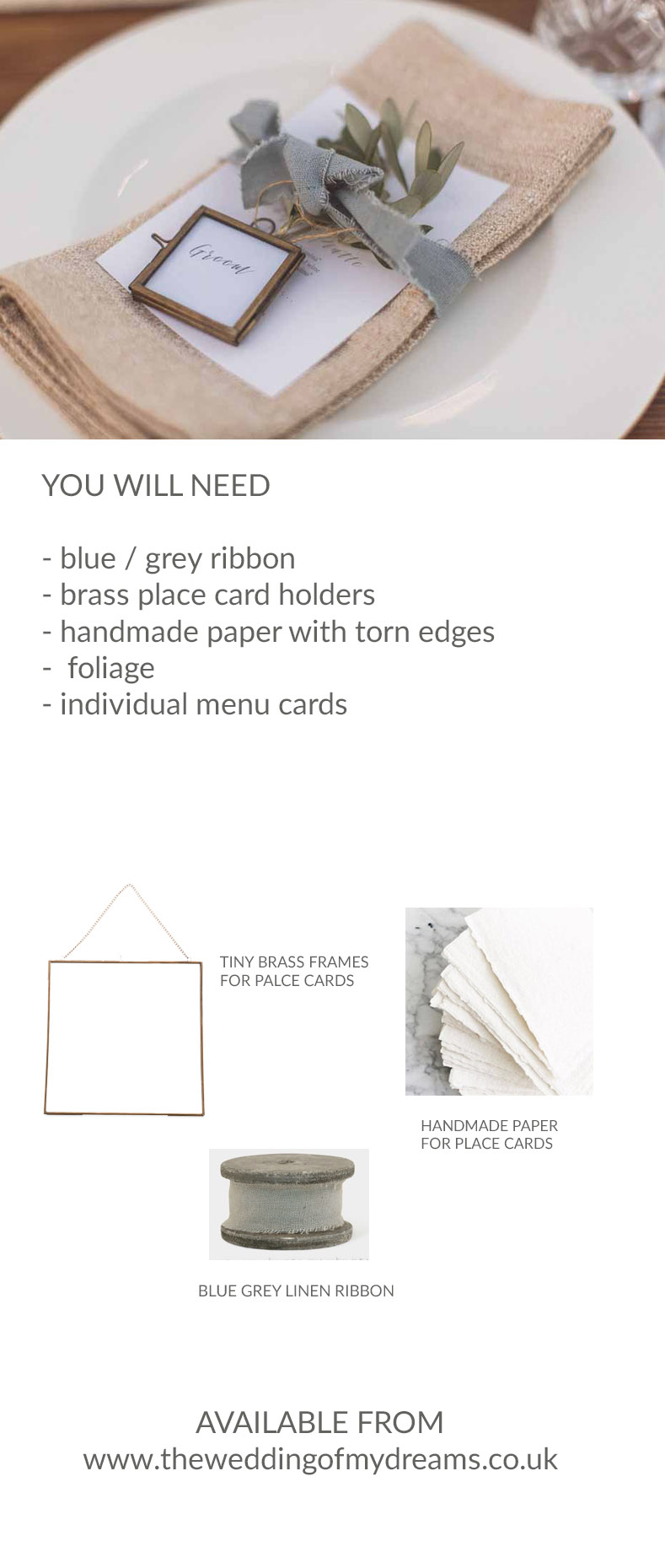 All photos by WE ARE // THE CLARKES, Venue: Locanda In Tuscany // Decor: The Wedding of my Dreams
Like Gemma's Ideas?
See more from Gemma's wedding here

Dusky blue ribbon with frayed edges – no longer available