Today our wedding decoration of the week is for the little ones that may be coming to your wedding. If you are inviting children to your wedding have you thought about giving them a little gift or activity pack to keep them entertained through the meal and the speeches. Our gift bags for children's activity packs could be placed on their place setting waiting for them when they get to the table, you could include an activity book, colouring pencils, traditional games such as noughts and crosses or pick up sticks depending on their ages. These gift bags are brand new and we are sure they'll be popular with the little ones, shown here in pink but also available with bright stripes too.
Gift Bags For Children's Wedding Activity Packs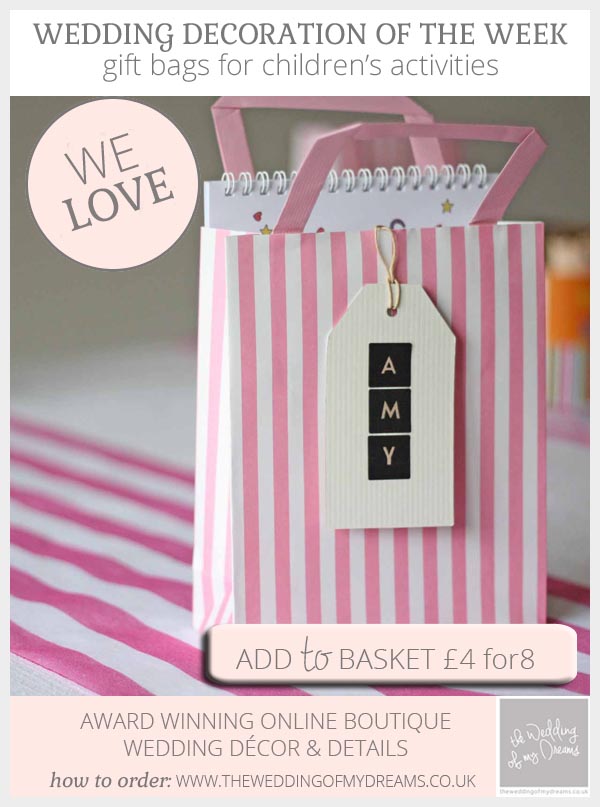 See our gift bags for children's wedding activity packs for sale in our shop.
Product Details
The pink and white stripe bags measure 15.5cm x 19cm and have paper handles.
Here we have shown them with a luggage tag taped to the front personalised with the child's name using our alphabet stickers.
If you are having a children's table these bags look fab set up at each child's place setting, finish off the table with a pink and white stripe runner.
Also available with bright stripes.
Price: £4 for 8