Have you chosen to invite children to your wedding? If so you may have decided to make them a special children's wedding activity pack, a little pack waiting for them at their seat will make them feel extra special and should keep them quiet at the table during the speeches. If you are stuck for ideas on what to include in your children's activity packs we have put together some suggestions below.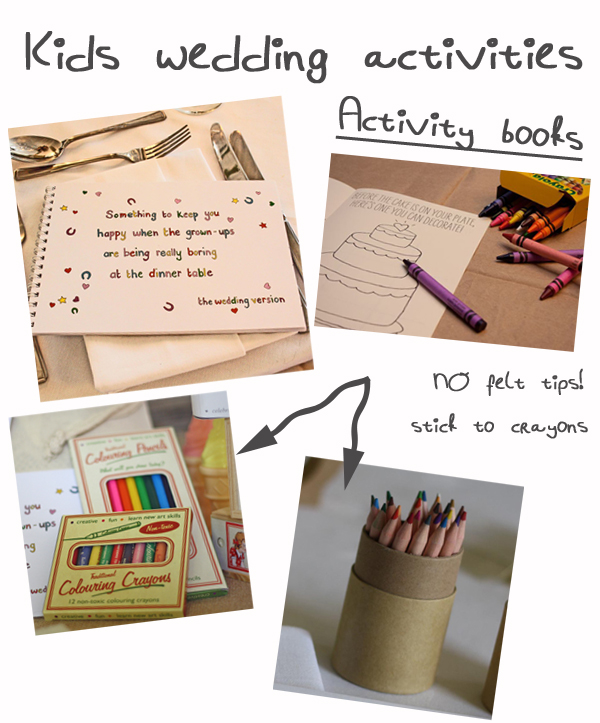 (Image source: Something to keep you happy when the grown-ups are being boring at the dinner table, colouring book, colouring crayons)
Children's wedding activity packs – activity books
A must have for children's wedding activity packs is some sort of activity book, depending on their age a sticker book, puzzle book or colouring book would be perfect. We have a couple of activity books designed for children at weddings with a range of activities from word searches to puzzles and colouring pages. Don't forget to include some crayons with the books, stay away from felt tips for the sake of the tablecloths.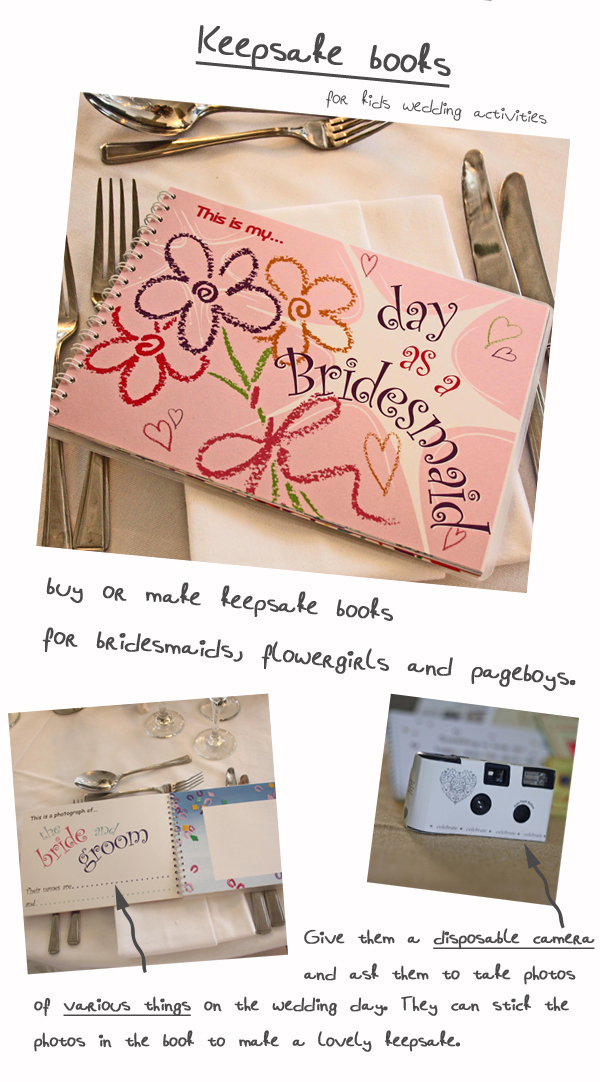 (Image source: This is my day as a bridesmaid book, disposable camera)
Children's wedding activity packs – keepsake books
Keepsake books for children are a lovely idea for your young bridesmaids and pageboys, being such a special part of your day giving them a book to remember it by is a fab idea and keeps them entertained. Give them a disposable camera and ask them to take photos of various things throughout the wedding, for an example 'a photo of me in my bridesmaid dress', 'a photo of the bride and groom', 'a photo of a wedding cake'. After the wedding they can stick the photos in the book making a lovely keepsake.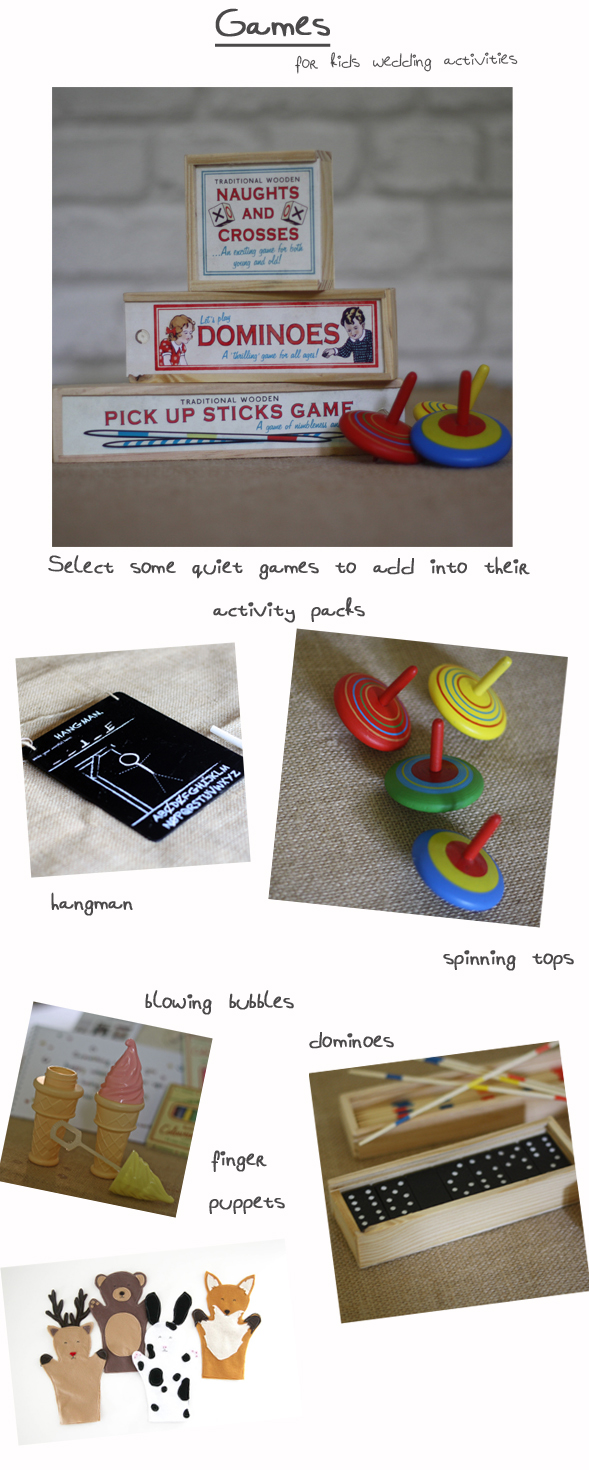 (Image source: traditional games in wooden boxes, hangman, spinning tops, blowing bubbles, dominoes, finger puppets)
Children's wedding activity packs – quiet games
It's always a good idea to include some games in your children's activity packs, choose quiet games they can play at the table. Some ideas include, finger puppets, dominoes, spinning tops, hangman.

(Image source: Jam Jar, girl's suitcase, boy's suitcase, pink polka dot bags, just for you brown bags, brown paper bags with doilies)
Children's wedding activity packs – bags and packaging ideas
You can get creative on  how you present your activity packs to the children at your wedding, pack all their goodies into a suitcase for them to open, or decorate paper gift bags. You can spell out their name in our alphabet stickers or write a message using our alphabet stamps.