Wooden Crates, Vintage Bottles and Jugs Galore ~ Wedding Shoot with Bijoux Bride
Earlier this year we were contacted by Louise from Bijoux Bride to help style a shoot she was working on. The theme of her shoot was a Secret Garden, so our country garden wedding decorations and rustic wedding decorations were ideal for this. We both went down to The Medicine Garden, Cobham on a lovely summers afternoon to meet Louise and help her set up for the wedding shoot. Read Bijoux Bride blog part one and part two to see the whole shoot.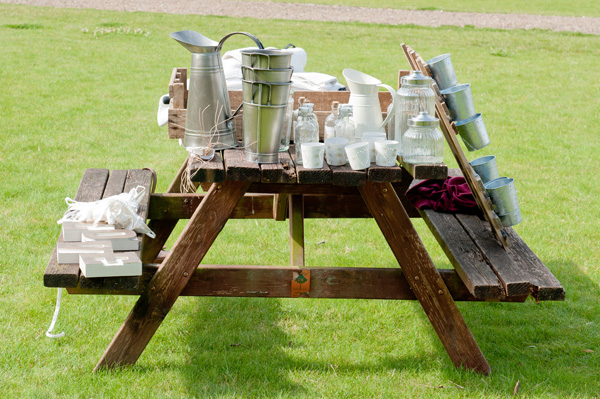 Getting our wedding decorations ready for the shoot. We took along a range of wedding decorations including silver jugs, silver buckets, cream jugs, vintage bottles, candy jars, tea light holders, LOVE blocks and a table plan.
Photographer Liesl Cheney captured the whole day wonderfully.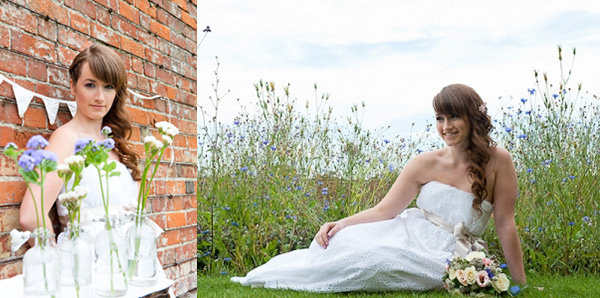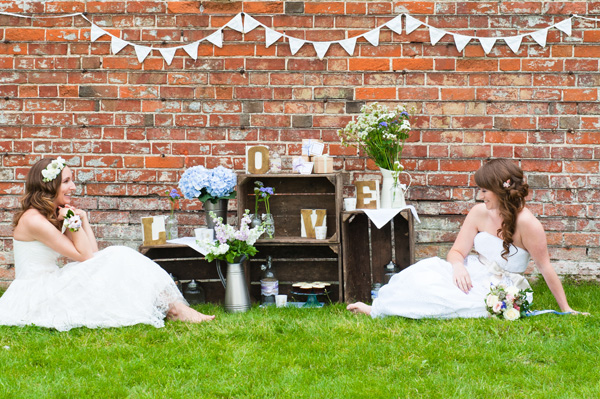 Our rustic wooden crates were used as a shelving backdrop, ivory bunting was draped from the old brick walls, country style loose flowers were displayed in our buckets, jugs and bottles.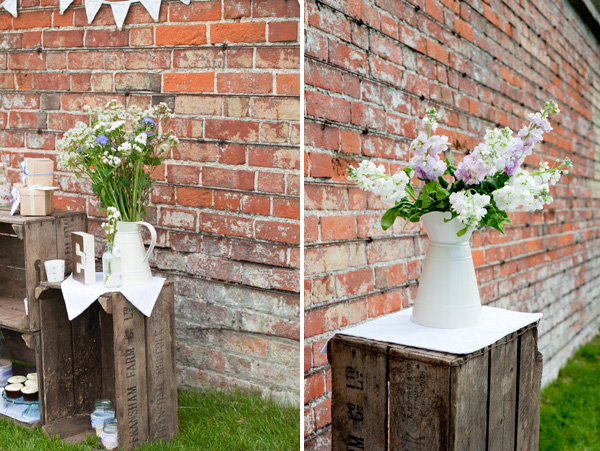 Wooden crates have so many uses, they make great shelving, here they have been used as tables for jugs to sit on, you could add some pretty cream fabric or lace to the crates too. These cream jugs would make lovely table decorations for a country style wedding with some tea light holders to finish off the country garden wedding look.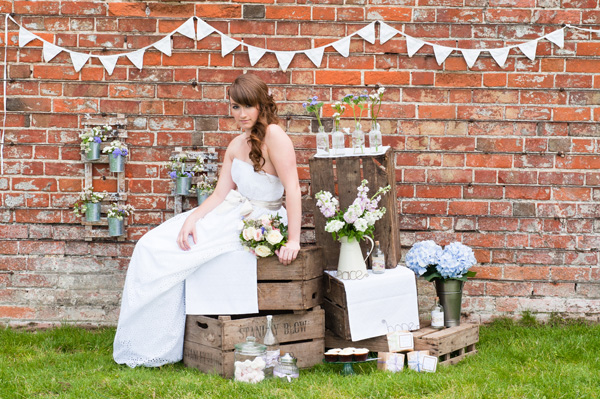 I love the way the wooden crates can just be stacked up in a random pile to make shelves and surfaces at different heights. Use this at your outdoor rustic wedding to display extra floral displays, set up for a sweetie buffet, or as an area for guests to sign your guest book.
Vintage glass bottles look great with simple single stem flowers, here they have blue and white statice for a country look but you could also use rose heads.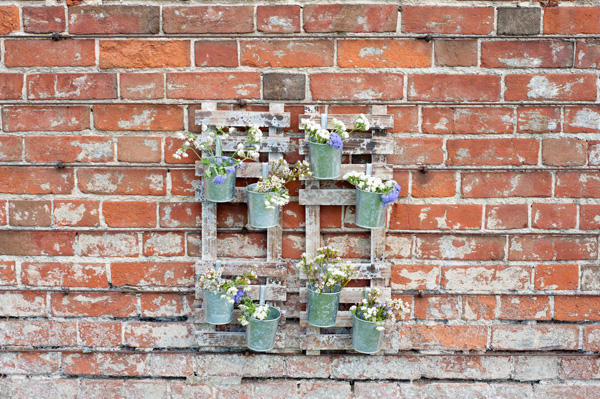 If you have chosen a country or rustic theme for your wedding decor then you should decide on a table plan which incorporates this theme. We love this table plan with flower pots, fill each bucket with a cluster of flowers then add a luggage tag to each flower pot with your guests names on, one luggage tag per table.
Thanks so much to Bijoux Bride and Liesl Cheney for involving us in this wedding shoot. We loved the results so much we have used one of the images on our front cover of our new brochure. If you would like one of our brochures please get in touch.