Milk Churn Table Centres ~ Wedding Decoration Of The Week
Welcome to our new year blog schedule, every Monday on our blog we will talk about our chosen wedding decoration of the week. It's your chance to ask questions about a specific product and us to showcase some of our favourites.
Milk Churn Table Centres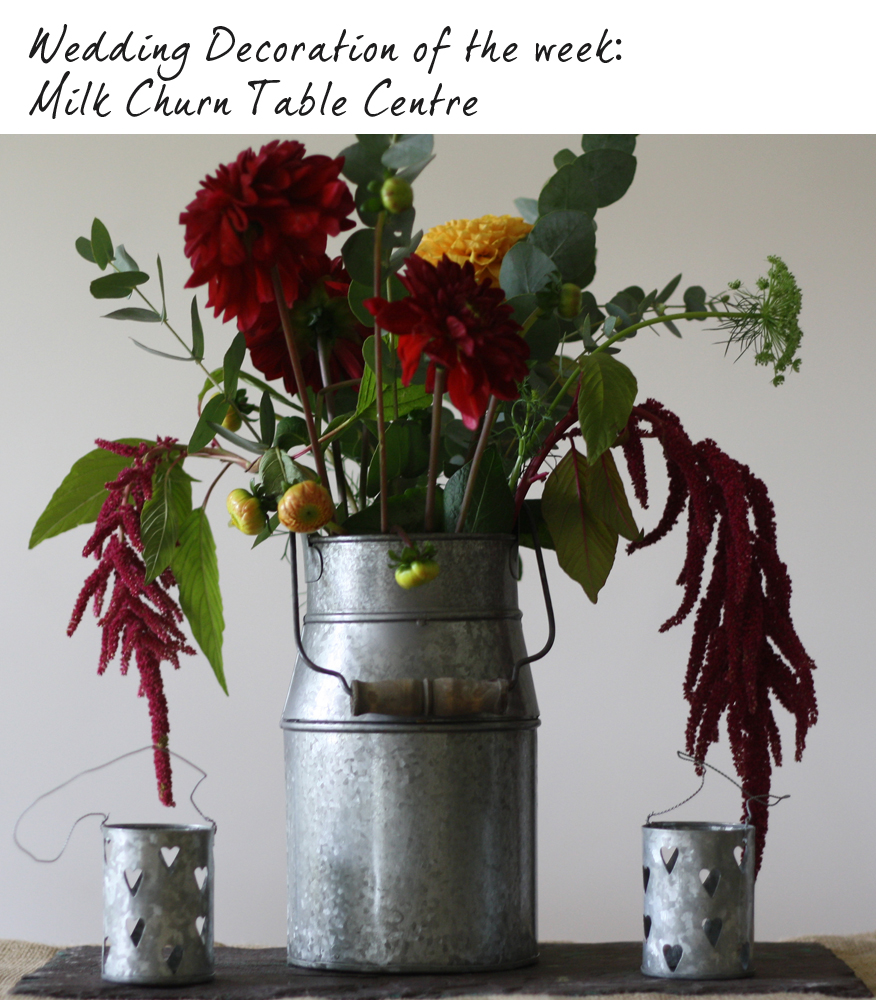 Personally I absolutely love the idea of relaxed rustic / country style weddings, perhaps on a tumbled down farm, in a barn or teepee. Bails of hay in the corner covered in blankets to create a seating area and perhaps a bonfire outside as the evening draws in.
These silver milk churns would look great as wedding table centres, for rustic styling place the milk churns in the centre of round tables or line up along the centre of long guest tables, place on hessian table runners or slate tiles. Ask your florist to suggest natural country style flowers in keeping with your chosen theme and venue, or have a go at the flowers yourself.
Product details:
Milk churn table centres are galvanised silver with a wooden handle.
The churns measure 21cm in height and have 13cm diameter.
Although the churns are made to hold water we always suggest putting your flowers in a smaller jam jar inside the milk churn to avoid and leakage onto the wedding tables.
Price: £10 each