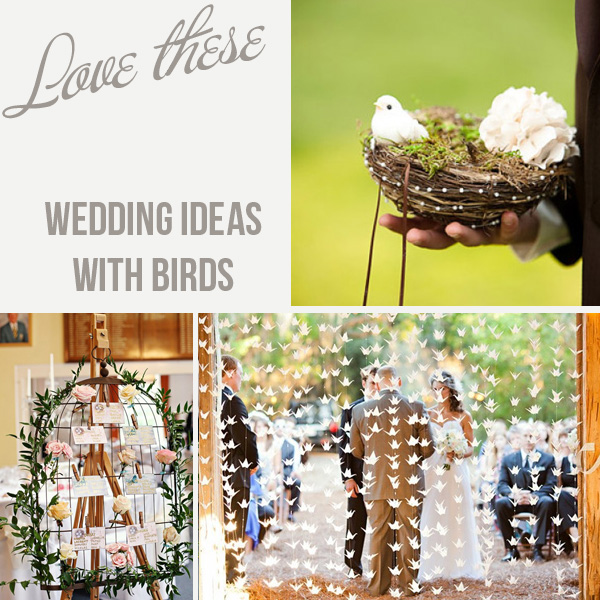 Today we are looking at love bird wedding theme ideas. If you are thinking of having a bird wedding theme, or maybe just adding a couple of love birds to your wedding decorations then browse the lovely ideas we have gathered together below.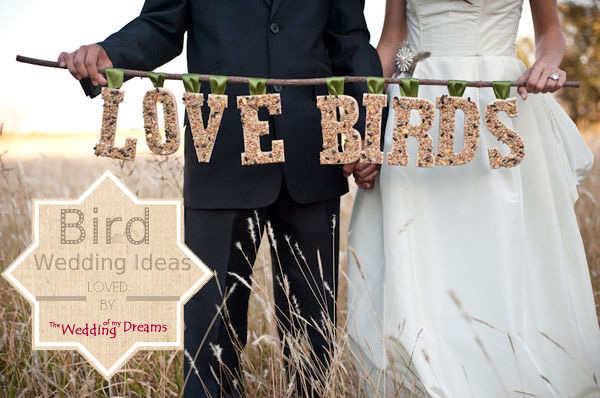 Source: Amy Majors Photography
Bird wedding cake toppers are a cute addition to any wedding cake. Birds, feathers and birds nests work perfectly with wedding cake design and are great if you are having a rustic / woodland / nature inspired wedding. Place little bird cake toppers on top of your wedding cake, or on lower tiers, add twigs for a more rustic look or keep it cute with mini cake bunting.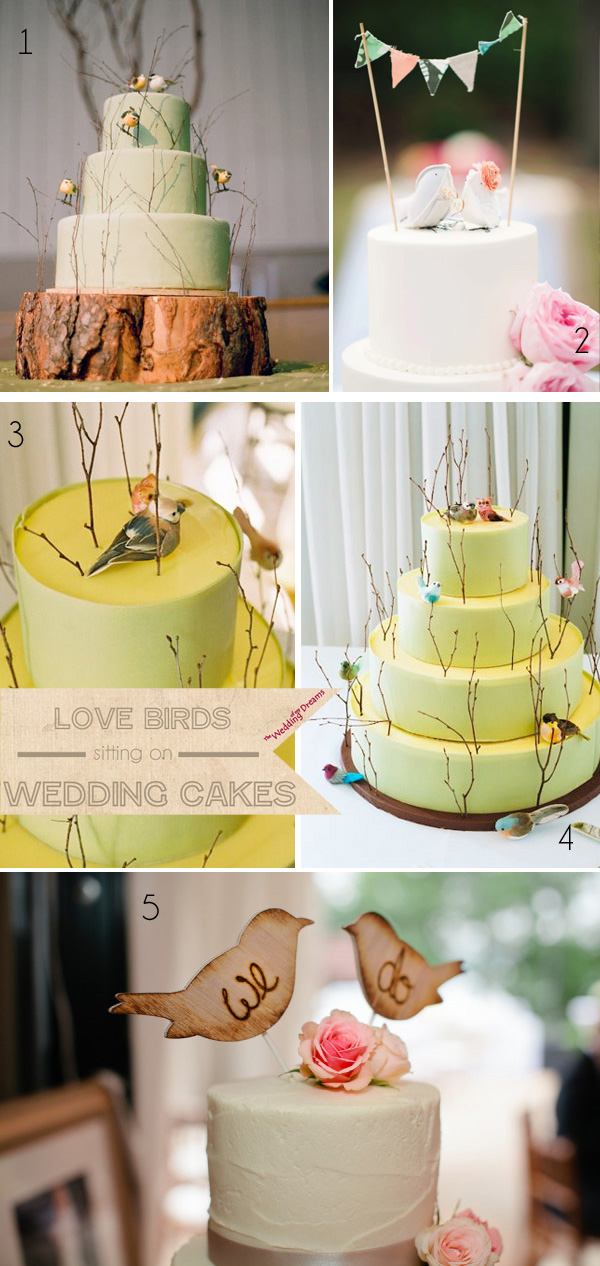 Source: 1,3 & 4 Green Wedding Shoes 2 Gina Christine Photography 5 Gregg Willett Photography
Place little love birds on the tables at your wedding. These can make extra little decorations for your bird wedding theme.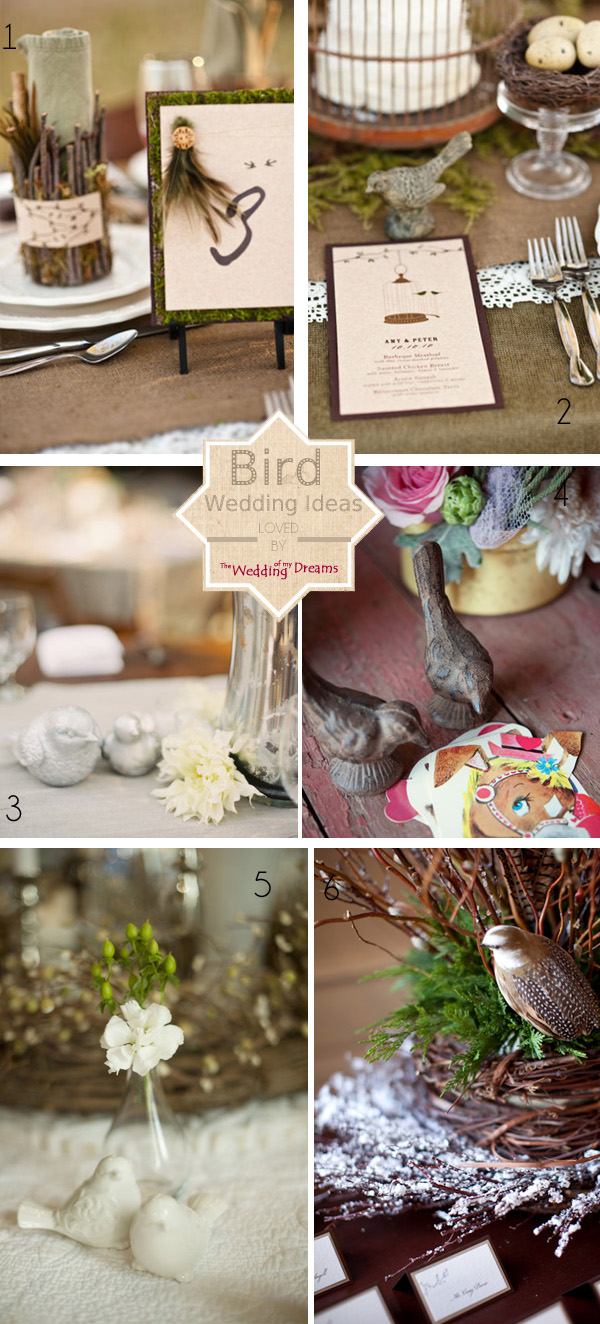 Source: 1&2 Amy Majors Photography 3 Kurt Boomer Photo 4 Emily Steffen Photo 5 BLynda De Costa  6 Genevieve Leiper
Extra details for your bird wedding theme could include a birds nest ring cushion, birds feathers decorating your wedding favours and birdcages as chair backs.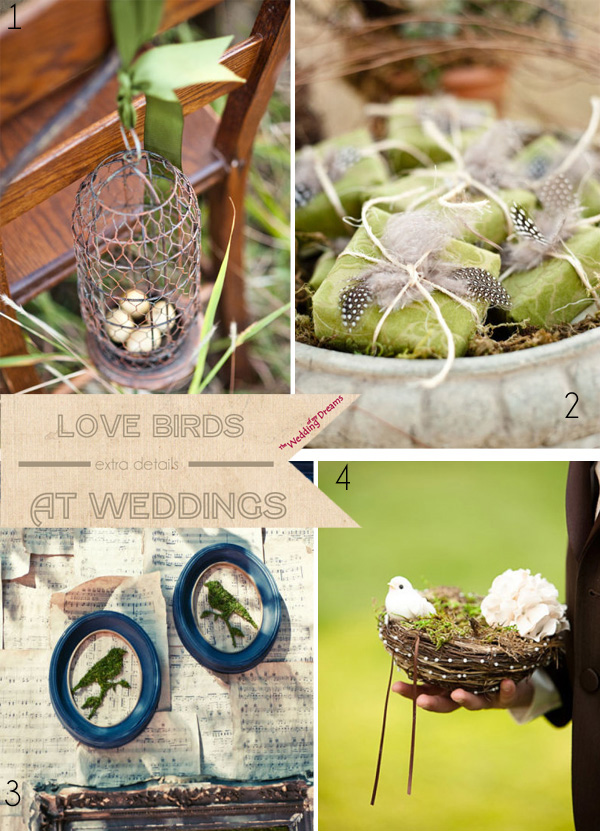 Source: 1&2 Amy Majors Photography 3 Sargeant Photography 4 KT Merry
We love the ideas of hanging birdcages here at The Wedding of my Dreams, they could be hung from the ceiling of a marquee, beams of a rustic ban or from trees outside. You could always string lights inside your birdcages and use them as lanterns.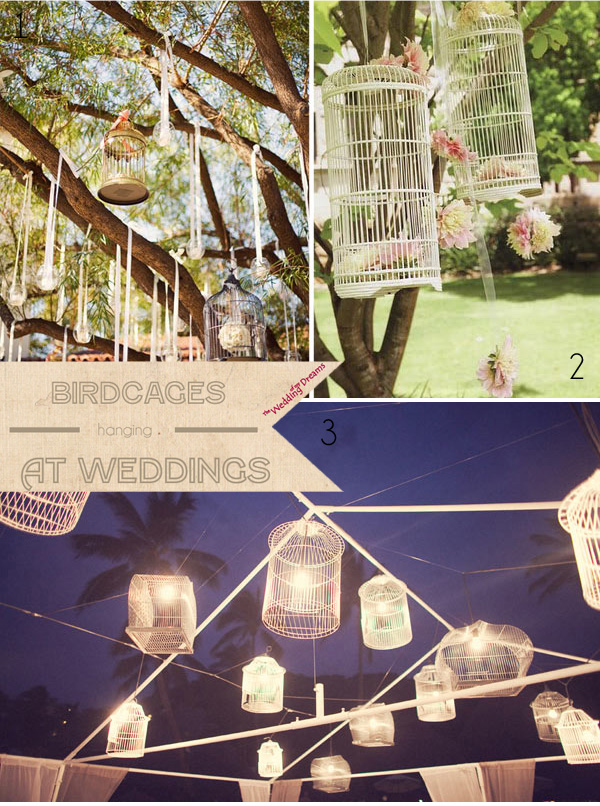 Source: 1,2&3 Ruffled
Our birdcage tables plans would be a perfect fit for a bird wedding theme. Add flowers and foliage to tie in with the rest of your wedding décor.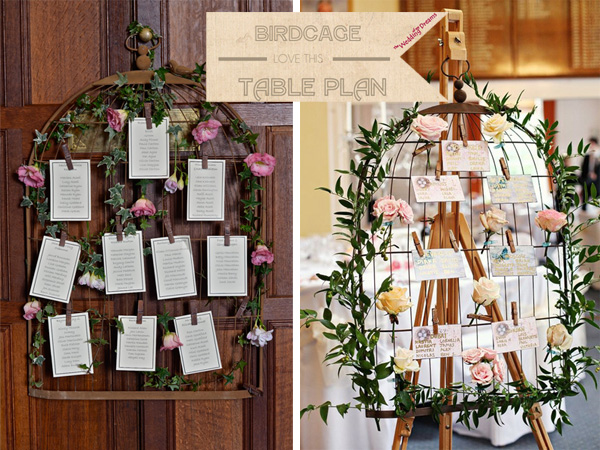 Source: The Wedding of my Dreams – Shop Online
If you're feeling crafty these paper origami birds look amazing hanging in long lengths on strings or ribbons. Hang them in groups to create a backdrop for your wedding ceremony or create a curtain that can be walked through by guests as they enter your reception venue.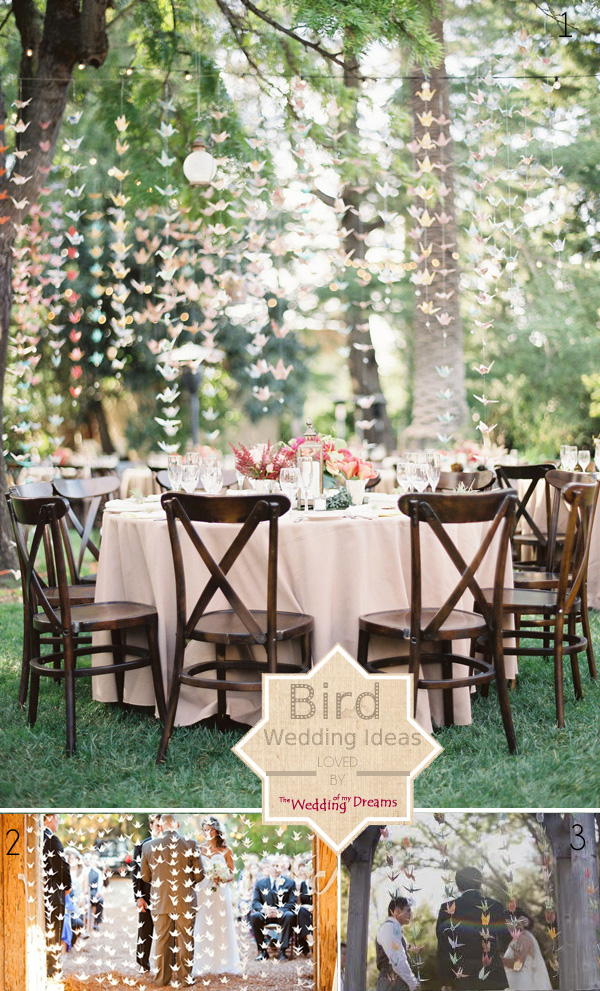 Source: 1 The Little Canopy 2 Indulgy 3 My Wedding
If you are having a bird wedding theme pop to our shop and browse our love bird wedding decorations available below.