Beautiful Napkin Decorations at Weddings ~ Ideas & Inspiration
Here at The Wedding of my Dreams we feel it is the little touches and tiny details that will really help style your wedding. Paying attention to the smallest details will be noticed by all your guests and will allow you to achieve the overall look and feel you are after. Napkin decorations at weddings are an easy and cost efficient way of bringing in your overall style to your tables. The catering staff at most wedding venues should be able to set up the napkins how you want them.
Napkin decorations ~ Use coloured napkins
If you have a set colour scheme for your wedding using coloured napkins can help bring that colour through on to the tables, it often looks better if you use a soft subtle shade for your napkins so as not to over power the table with too much colour. Fold each napkin flat into a rectangle and lay at each place setting you can finish off with twine, hessian, ribbon or even a button detail.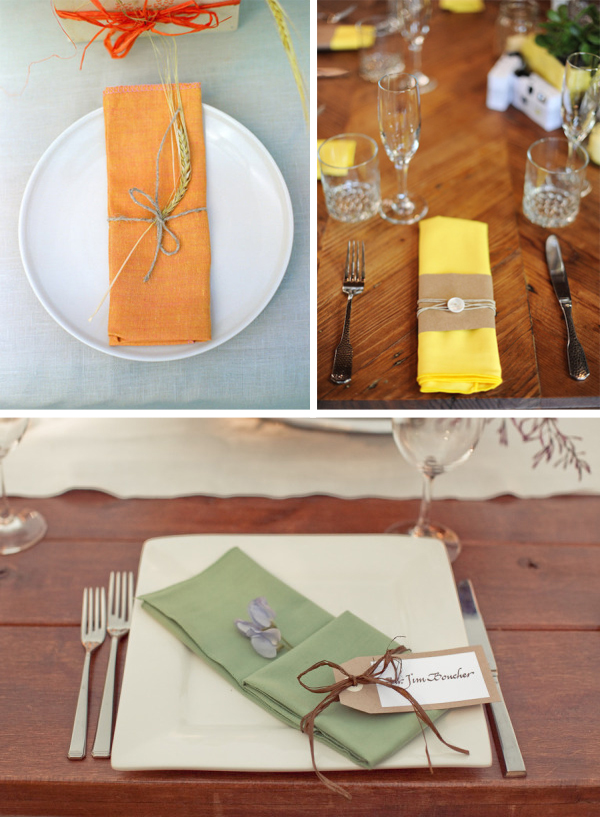 Photo Credit:1 Max Koliberdin 2 Hazelnut Photography 3 Carlie Statsky
Napkins decorations ~ Add a flowers or herbs to your napkins
We love the idea of decorating napkins with a sprig of lavender or scented herb. I love the relaxed look of a sprig or rosemary tied with raffia.This will create a lovely scent around the room and look pretty on your tables. The flower or herb can be laid on the napkin or use a tiny bud vase for the flower.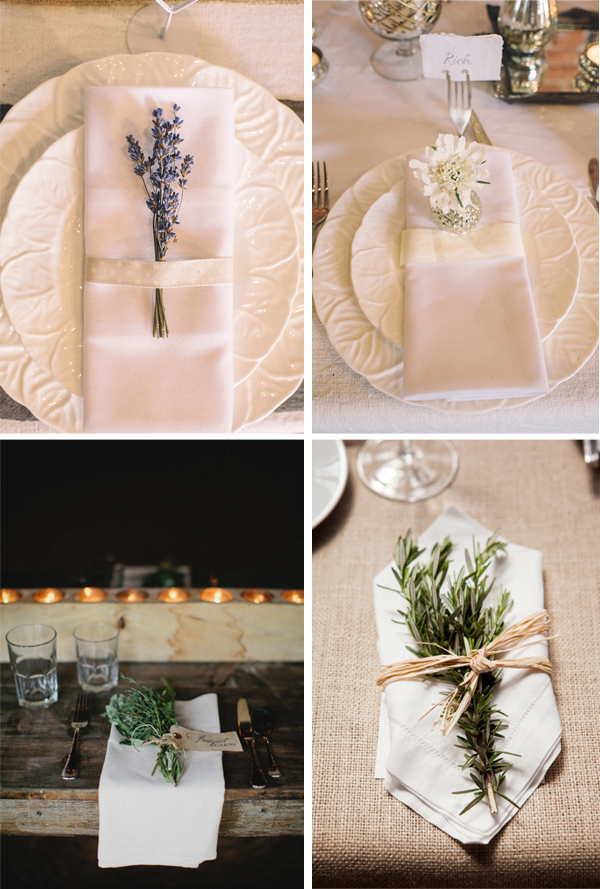 Photo Credit: 1& 2 Daffodil Waves 3 Kristy N Hogan 4 First Comes Love
Napkin decorations ~ Place wedding favours on your napkins
If you are giving wedding favours to your guests why not place them on the napkins. This will not only look pretty but will leave more space on the table for your centrepices, glasses, menus etc.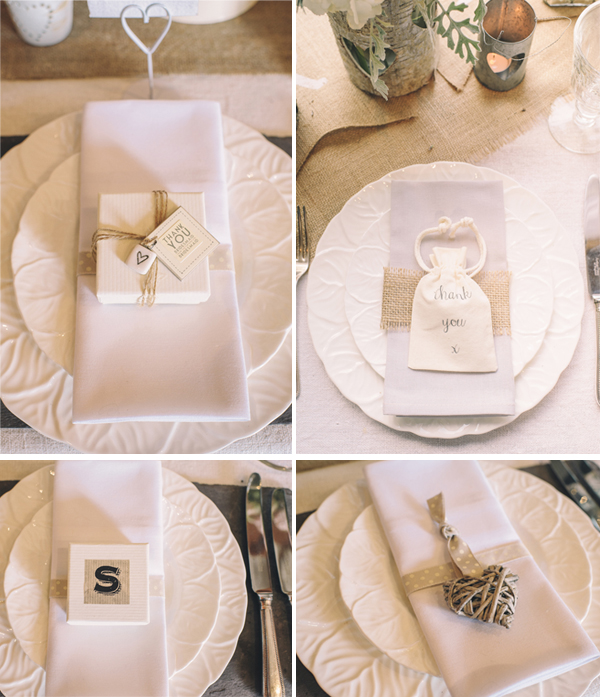 Photo Credit: 1 2 3 & 4 Daffodil Waves
Napkin decorations ~ Keep it simple
Simplicity is key to styling your napkins at your wedding. A simple piece of string tied around the centre of a linen napkin can look perfect for a rustic wedding. Or for a more delicate style tie your cutlery together with lace ribbon and place on your napkins.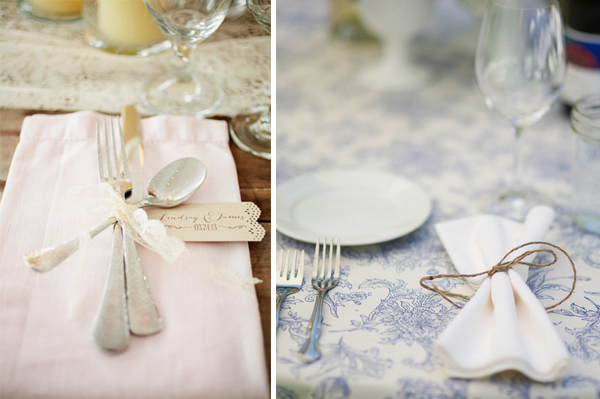 Photo Credit: 1 Kristy N Hogan 2  Blue Photo
Napkin decorations ~ Double up as place cards
Not sure what to do for your guests place cards? Leave a name card or luggage tag with the guests name stamped on to it on each napkin. You can add extra details by tying ribbon, twine or hessian around the napkin if you want.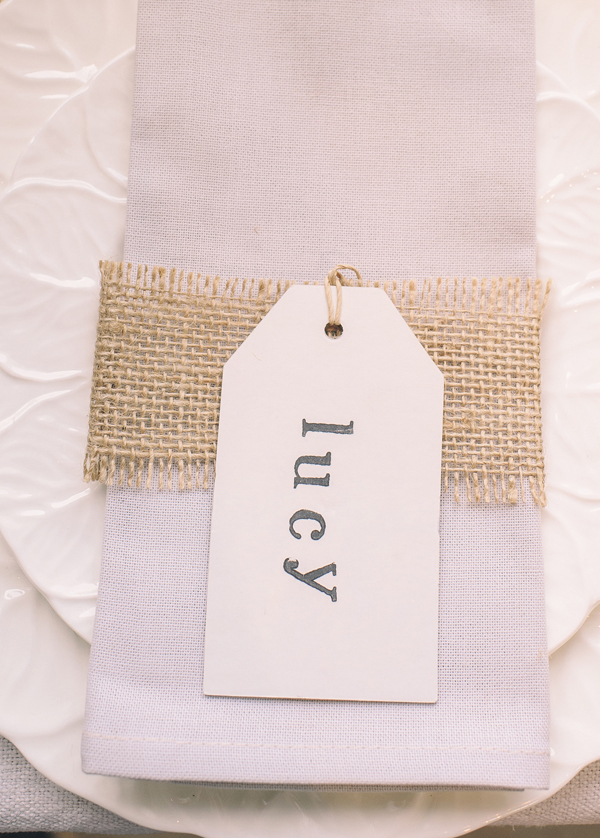 Photo Credit: Daffodil Waves