Wedding Jam Jars With Wire For Hanging Decorations
This week's wedding decoration of the week is our hanging jam jar with bells. Wedding jam jars can make simple but effective decorations. Add tea lights to the jam jars using them as candle holders or a small bunch of flowers if you want to turn them into a vase. The hanging jam jars could be hung from branches of trees outside or if you wedding venue has wooden beams or similar you could hang from these.
Alternatively you don't have to hang the jam jars and you could place them on your guest tables as part of your centrepieces or on your guest book table or along window sills.
Wedding Jam Jars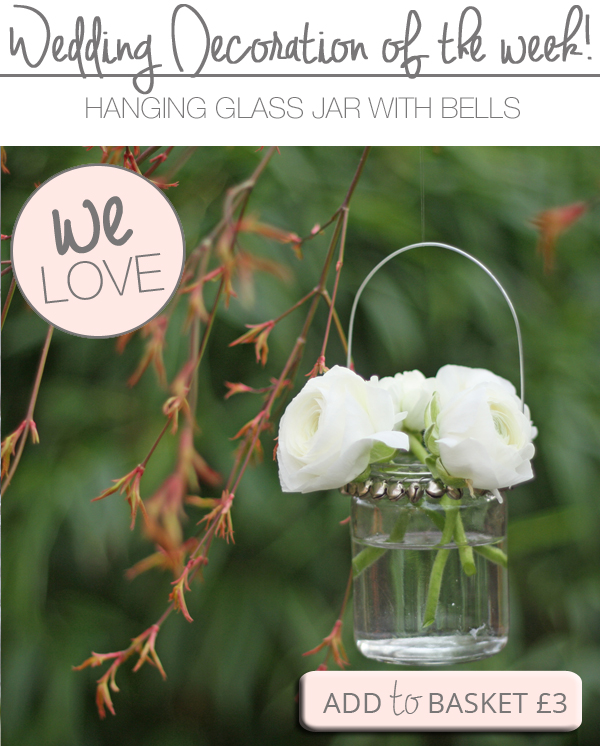 View wedding jam jars in our shop
Product Details
The jam jars are made from clear glass with silver metal handle.
The glass jam jars have silver bells around the rim.
They measure 6cm x 7.5cm
Price: £3 each
Wedding jam jars for sale – View in shop
You may also these wedding jam jars for sale