How To Display Your Wedding Menu
Choosing your wedding menu can be really fun, you will no doubt be invited to your venue for a menu tasting and will experience the food you and your guests will enjoy on the day. Have you thought how you will display your wedding menu to your guests? For your wedding breakfast menu you could have a large blackboard menu displayed at the entrance to the room, or individual menu cards on each guests place setting.
If you are having signature cocktails it is also a lovely idea to display the choices on a menu and the same if you are having a dessert table. A few of our favourite ways to display menus at weddings below.
Wedding Menu Ideas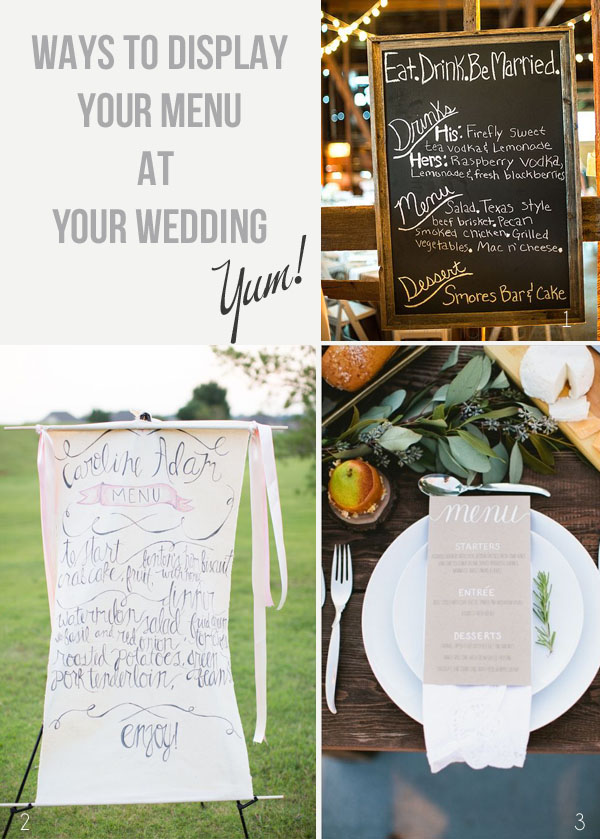 Credits 1 Blackboard wedding menu 2 Wedding menu on fabric 3 Individual wedding menus on each guest place setting.
Here at The Wedding of my Dreams we have wedding blackboard menus, browse below.