Glass Jam Jars with Lids For Wedding Favours or Tea Lights
This week our wedding decorations of the week are our plain glass jam jars with lids. The jam jars can be used for all sorts of things on your wedding day. Perhaps you are making your own chutney or jam and gifting it as a wedding favour, our cute 'spread the love' favour stickers would look fab stuck onto the jam jars if you are. We also love the idea of planting a tiny plant or succulent in the jam jar as a wedding favour.
Alternatively use the jam jars without lids as a cost effective, simple glass tea light holder. You can decorate the glass yourself by adding hessian or lace as a finishing touch.
Plain glass jam jars with lids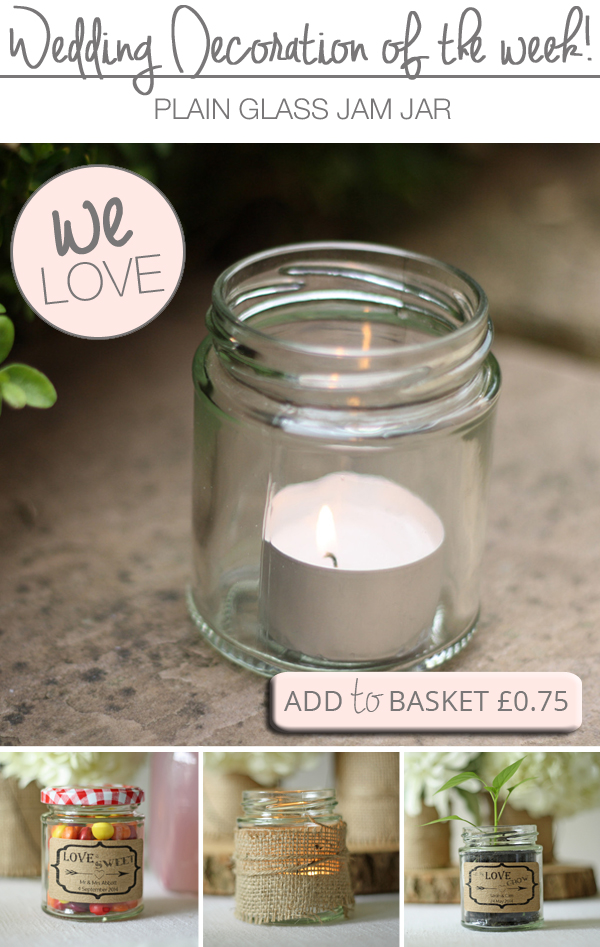 View our glass jam jars with lids for sale in our shop
Product Details
Our small glass jam jars are made from clear glass, you have the option to buy with or without a lid. The lids have a red gingham pattern.
The jars measure 7cm x 7cm x 6cm
Price without lid: £0.75
Price with lid: £1.05
 You may also like