Rustic Brown Alphabet Stickers – For DIY Wedding Projects
If you are crafting anything or working on any DIY projects for your wedding our rustic brown alphabet stickers may come in handy. These stickers can have a number of uses. Use the individual letter stickers to spell out words such as CARDS, TABLE PLAN or HAPPY EVER AFTER. They fit perfectly onto our luggage tags and you can hang them from a vintage suitcase to collect your cards in or display on your table plan.
Use the individual letters on small gift boxes (for wedding favours or gifts) or again use the luggage tags as gift tags and label with the initial of the recipient. We love personal finishing touches like this.
Rustic Brown Alphabet Stickers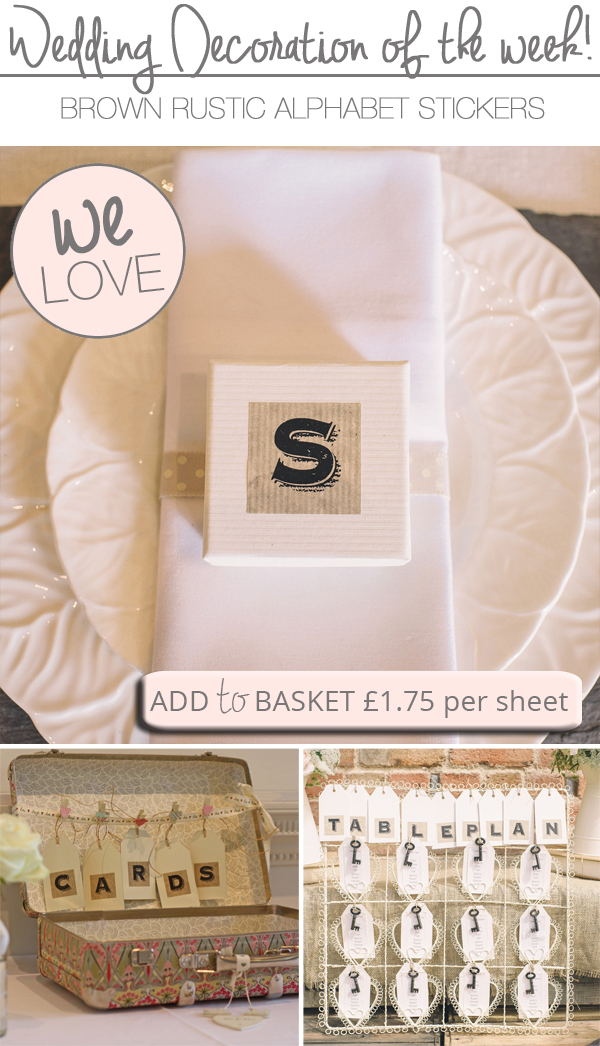 View our rustic brown alphabet stickers for sale in our shop
Products Details
Each sticker has a brown paper background with a black rustic letter printed onto it.
Each sticker is approx. 4cm x 4cm one A4 sheet has 35 letters in total.
Please see product listing for letter quantities per A4 sheet.
Price: £1.75 per A4 sheet
You may also like