Blackboard Signs For Table Numbers
This week our wedding decorations of the week are our blackboard signs for wedding table numbers. For a relaxed summer wedding these blackboard signs look fab sticking out the top of your centrepieces or free standing next to them to number your tables. As the blackboards come blank you don't have to stick with numbering your tables you could get creative and name your tables, simply write the name or number of your table on the blackboard in chalk.
These free standing signs can be used anywhere at your wedding, not just on your guest tables. How about using them on your candy buffet to label your sweets, or on your guest book table asking guests to leave you a note.
Blackboard Signs For Table Numbers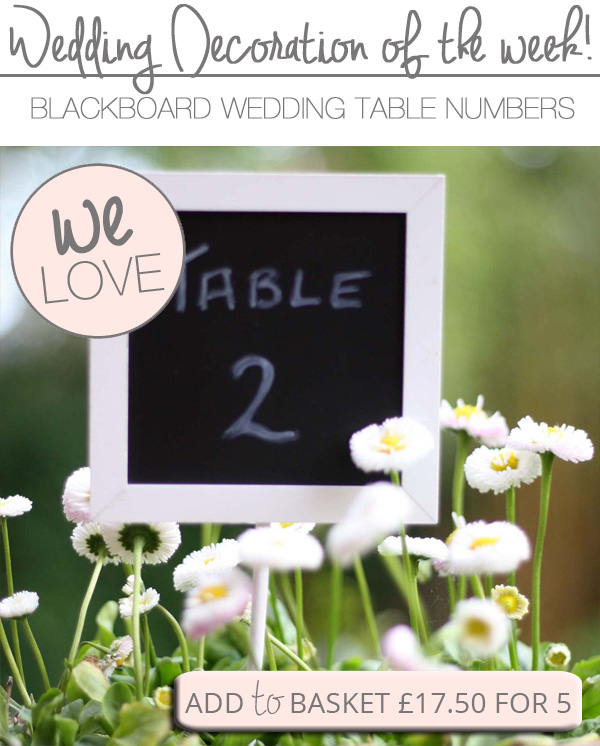 View our blackboard signs for table numbers for sale in our shop
Product Details
These table numbers have a blackboard on both sides, so the table numbers are visible from every angle.
The blackboard/chalkboard area measures 9cm x 9cm and the sticks are about 23cm long.
Blackboard sticks come with a base so can be free standing on the table if you choose.
Blackboard Wedding Table Numbers are sold in packs of 5.
Price: £17.50 for 5