Our Rustic Urns & Wooden Wedding Table Plan Used At Italian Wedding
This post will inspire you all the way from Italy. One of our customers, Federica Ambrosini, a talented Italian florist and stylist recently sent us some lovely photos of our decorations she used at  weddings over in Italy.
Rustic Urn at Italian Wedding
Here our rustic urns were used as wedding centrepieces on long trestle tables, we love the relaxed arrangement of pinks, greens and a hint of purple within the urn. They look fab for an outdoor Italian wedding.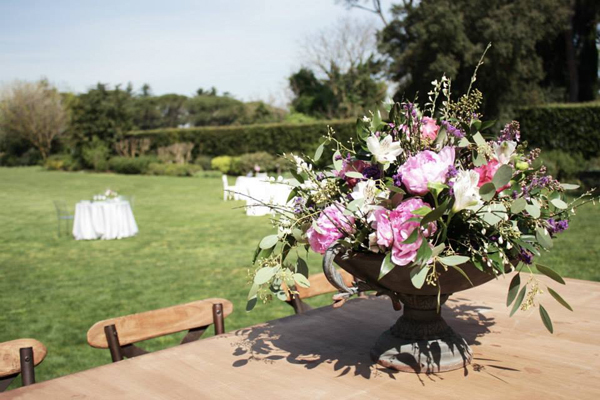 Photo credit: Federica Ambrosini
Wooden Wedding Table Plan With Flower Pots
Federica also used our wooden table plan with flower pots, just perfect for an outdoor wedding. Each little pot has been filled with soft pink roses and grey green foliage with a tag tied around the pot showing who is sitting on that table.
This table plan was designed by us so is unique to The Wedding of my Dreams. We love seeing that it keeps popping up in weddings all over the world!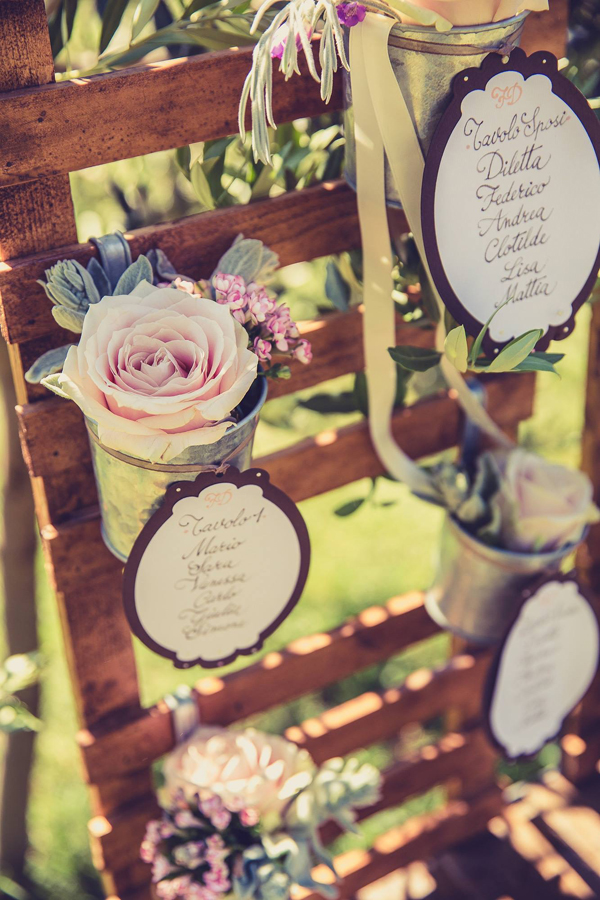 Photo credit: Giuseppe Voci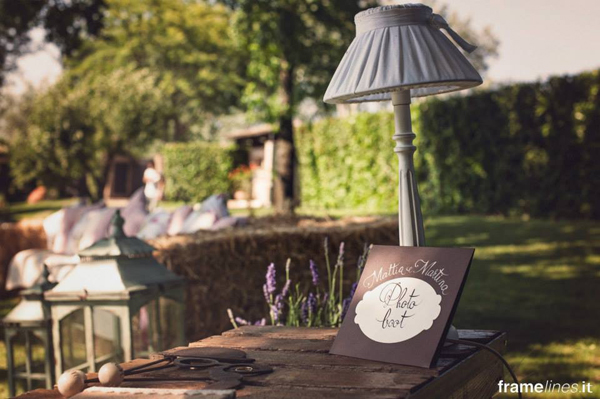 Photo credit: Frame Lines 
Federica has told us she will be using more of our decorations including our mercury silver vases and items at an upcoming wedding at Villa Aurelia in Rome this summer. We look forward to sharing it with you.

See these products for sale in our shop