Top 10 Woodland Wedding Decorations (For Sale!)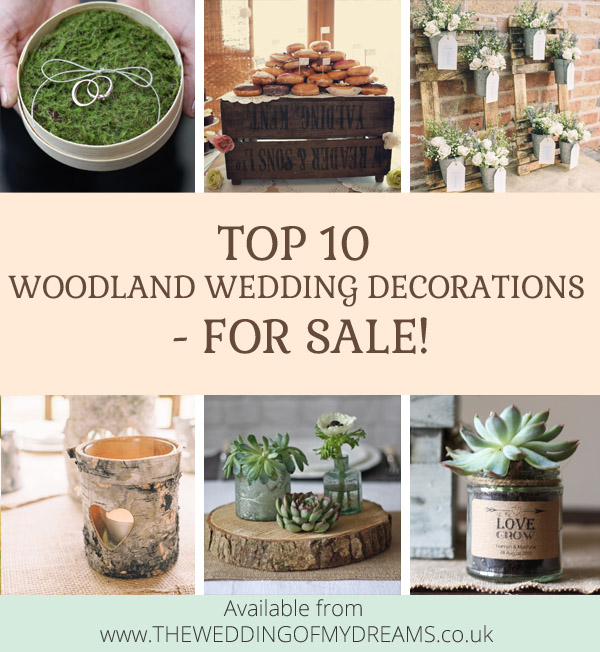 Looking for woodland wedding decorations? Want to add a rustic touch to your décor, love natural materials such as bark and moss then these ideas are for you!!
Here we have the top 10 woodland wedding decorations.
1. Wooden crates – these can have so many uses at weddings. Use the crates upside down as shown here to create a table, this can be used for displaying donuts on your dessert tables, or for displaying photos or for your guest book. Stack the crates to create different heights or makeshift shelving. Place a stack of 3 crates at the entrance to your wedding venue and fill the top crate with potted plants, hydranges look lovely in these to create a welcome display for your guests.
Shop wooden crates here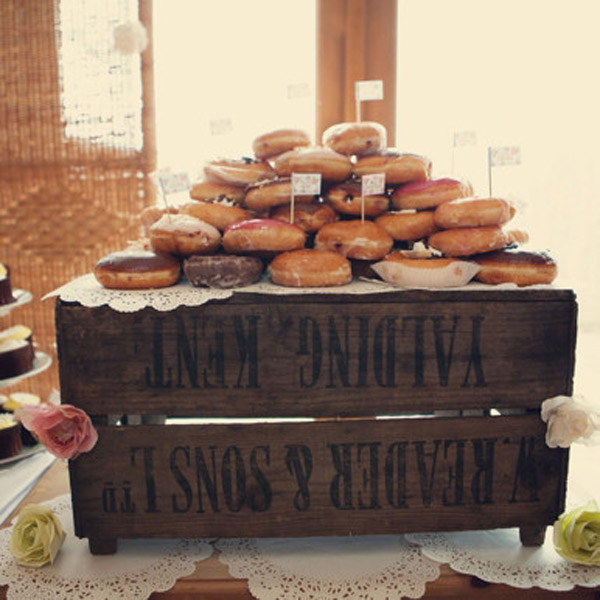 Image by: Asassynation Photography 
2. Wooden table plan – our wooden table plan has little flower pots attached which can be filled with potted plants of fresh flowers. Tie a luggage tags around the rim of each flower pot. Each luggage tag can represent a different table, simple write the table number and guests names on the luggage tags to create the perfect table plan for a woodland wedding.
Shop wooden table plan here.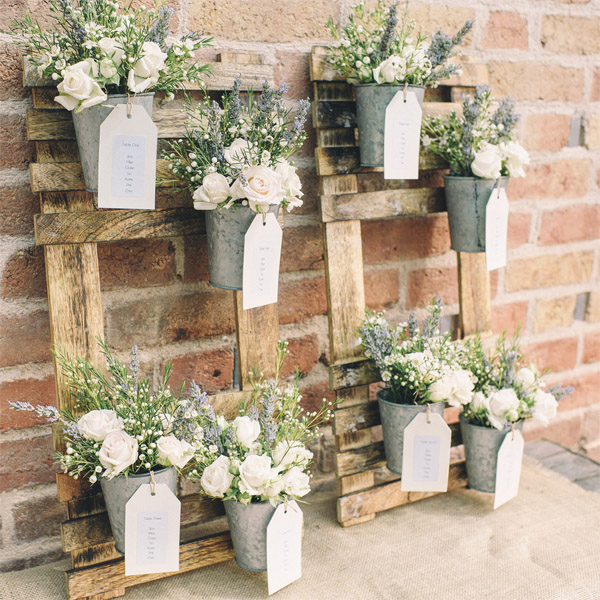 Image by: Daffodil Waves Photography
3. Hessian table runners – to create a woodland / rustic feeling on your tables lay a hessian table runner over the white linen cloths. This will instantly transform the look of your tables.
Shop hessian table runners here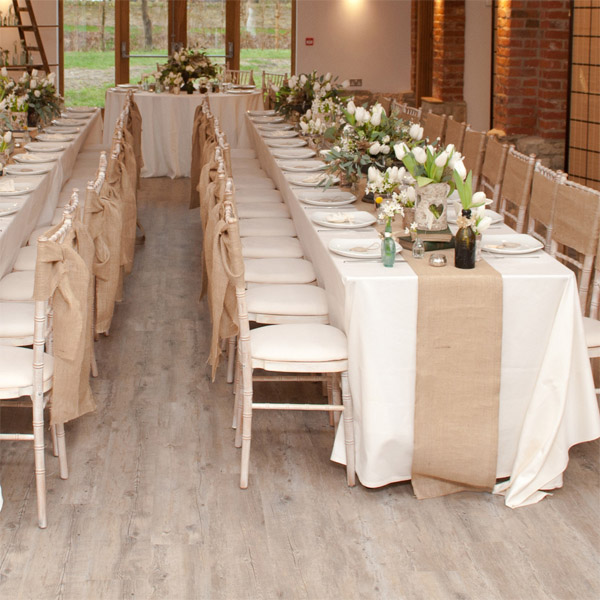 Image by: Captured by Katrina
4. Moss ring pillow alternative – for a woodland wedding a traditional white ring cushion is probably not going to tie in with the rest of your décor. We love this round wooden box filled with moss, ask your ring bearer to carry your wedding rings down the aisle in one of these.
Shop moss ring cushion here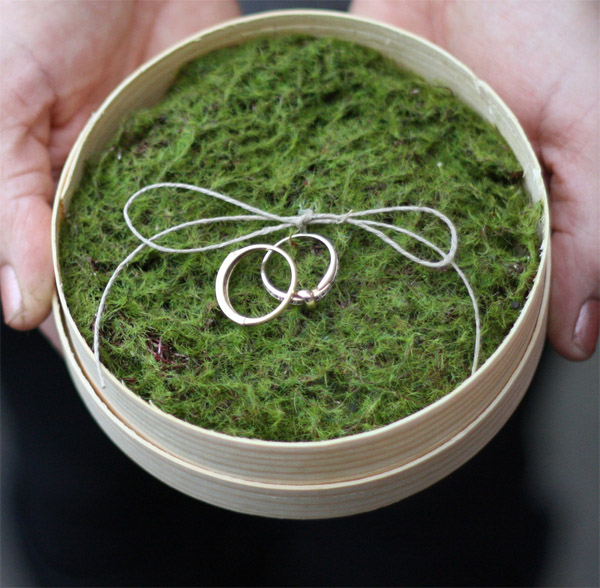 5. Bark vase – ideal for a woodland wedding centrepiece these wooden bark vases can hold water and fresh flowers. We suggest adding flowers with natural texture and foliage for a true woodland look. You could also place a pillar candle in the container and use it as a lantern instead.
Shop bark vases here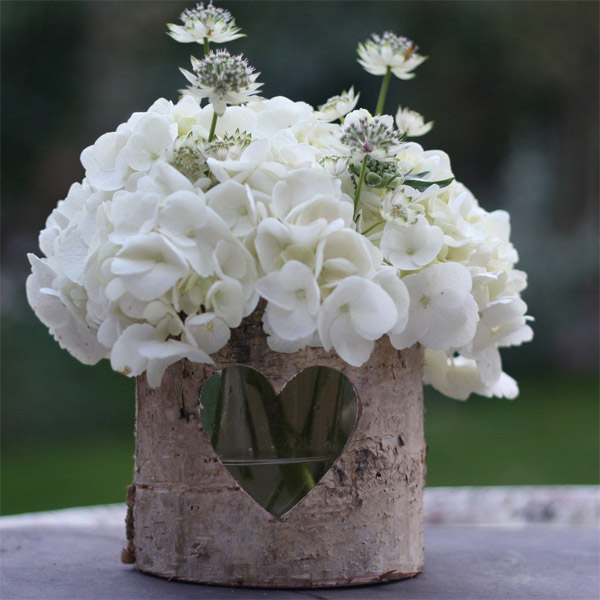 6. Small wooden crate centrepiece – if the bark vase isn't quite your style what about a small wooden crate on each table filled with pretty blooms. Add moss to fill in for even more of a woodland feel. For long tables place a number of these wooden crates in a row to create a longer table arrangement.
Shop small wooden crates here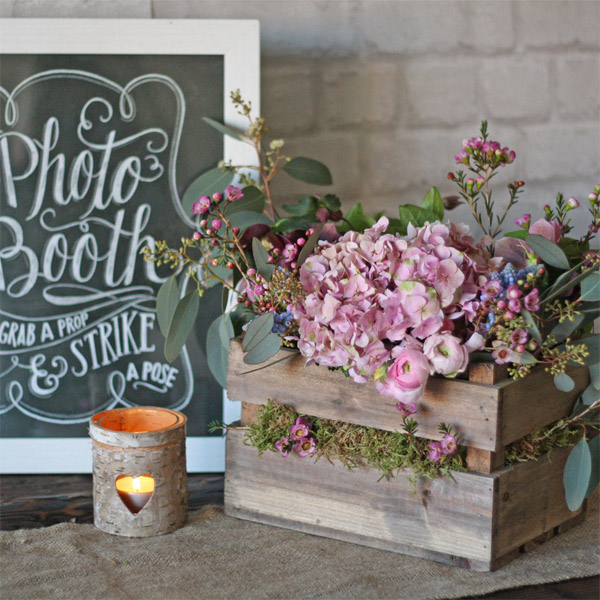 7. Let the love grow favour stickers – for your wedding favours try to keep them natural. How about giving packets of seeds or even small potted plants, these succulents work well (and hardly need any watering) so can be made in advance of the wedding. Add a personalised 'let the love grow' sticker on to these favours for the perfect finishing touch.
Shop personalised wedding favour 'let the love grow' stickers here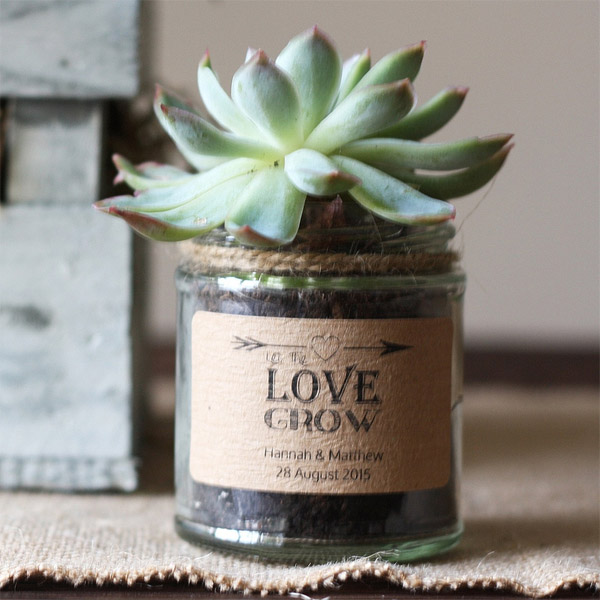 8. Tree slice – these natural tree slices or tree slabs are ideal for woodland weddings. Add a couple of vases or tea light holders and you have made yourself a centrpeiece or decoration for additional tables. The tree slices come in 3 sizes, some large enough for wedding cake stands!
Shop tree slices here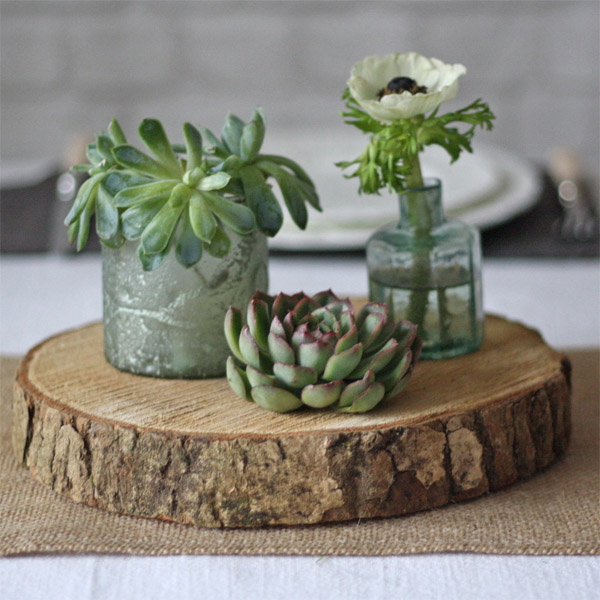 9. Wooden bark tea light holders – to complete the woodland look on your tables add 3 – 5 of these tea light holders as part of your centrepieces. The tea light holders have a glass inner casing so can be used with real tea lights. They wooden bark has a heart shape cut out from the front to let the candle light shine though.
Shop wooden bark tea light holders here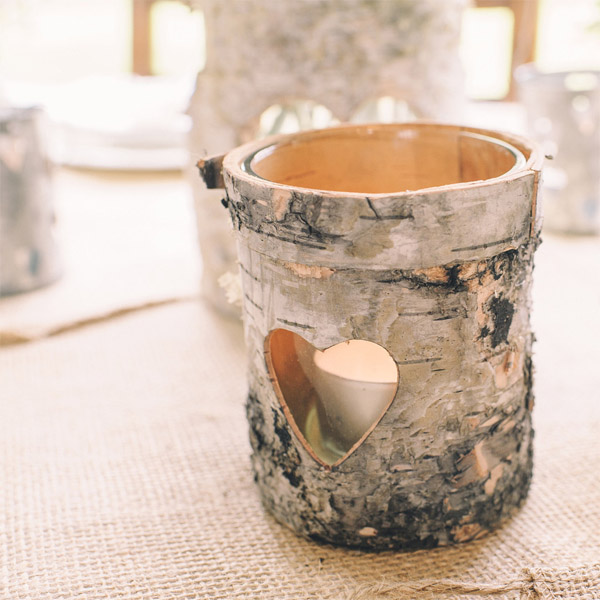 Image by: Daffodil Waves Photography
10. Blank wooden slice gift tags – these small wooden slices can have so many uses. We love them shown here with a SAVE THE DATE stamp for a woodland style save the date. The wooden slices can be written on in pen too, (or engraved with a wooden engraving pen). Try using them as gift cards or place cards for your guests place settings.
Shop wooden slice gift tags here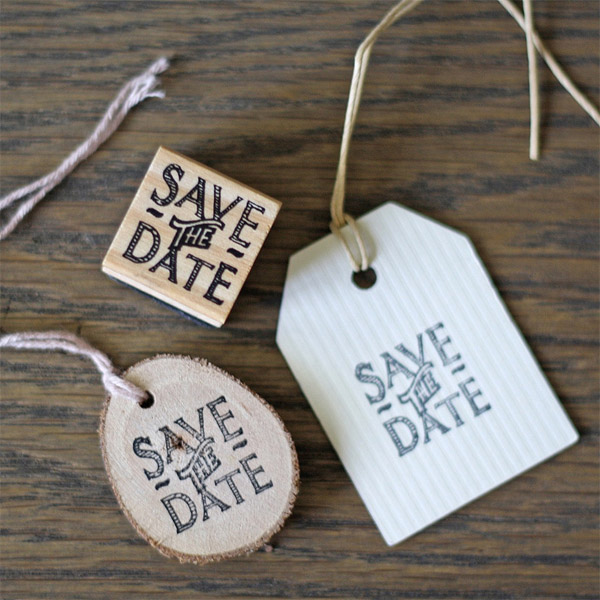 See our complete collection of woodland wedding decorations here.