How About A Children's Table At Your Wedding
How many children will be attending your wedding? If you are inviting a number of children it's worth thinking about games or activities to keep them entertained during the wedding reception, especially during the speeches. Activity books, colouring books, quiet games, can be a great idea. Depending on the ages of the children you are inviting perhaps a children's table at your wedding could be a good idea. Sit all the children on one table , with a few older kids to keep an eye on them. This table could be decorated playfully for the kids. How about a pink and white striped table runner, activity bags for each child with games, books, activities they can play with each other, you could even add mason jars in the centre of the table with crayons in.
How About A Children's Table At Your Wedding?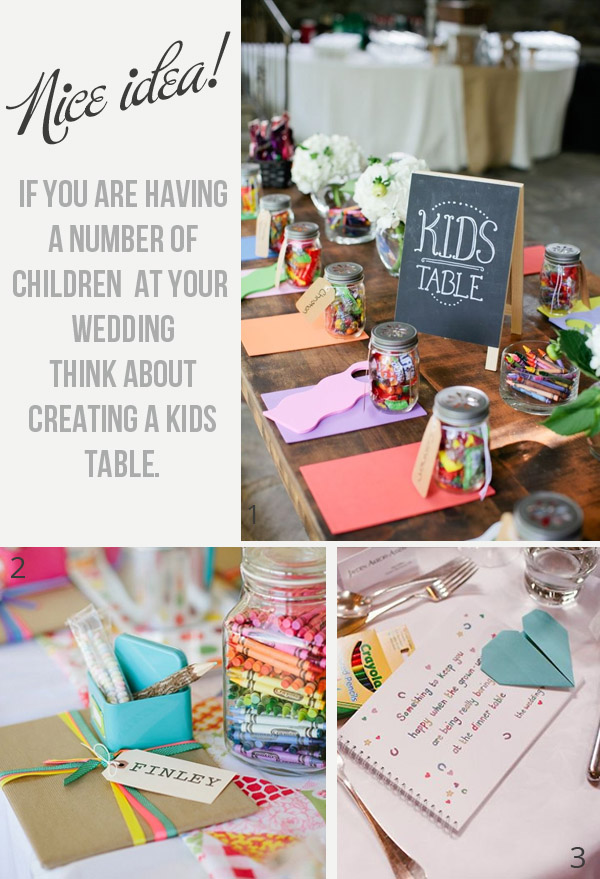 If you think this is something that might work at your wedding you might like some of these.
Items for children's tables at a wedding reception