Are you planning to create a drink station at your wedding? Serve your welcome drinks from a dedicated drink station, have a number of drink choices for guests to choose from and decorate the drink station to tie in with your wedding style. We love this idea, especially for summer weddings when they could be set up outside. Alternatively if you are having a winter wedding how about creating a hot chocolate station to warm guests up?
Wedding Drink Station Ideas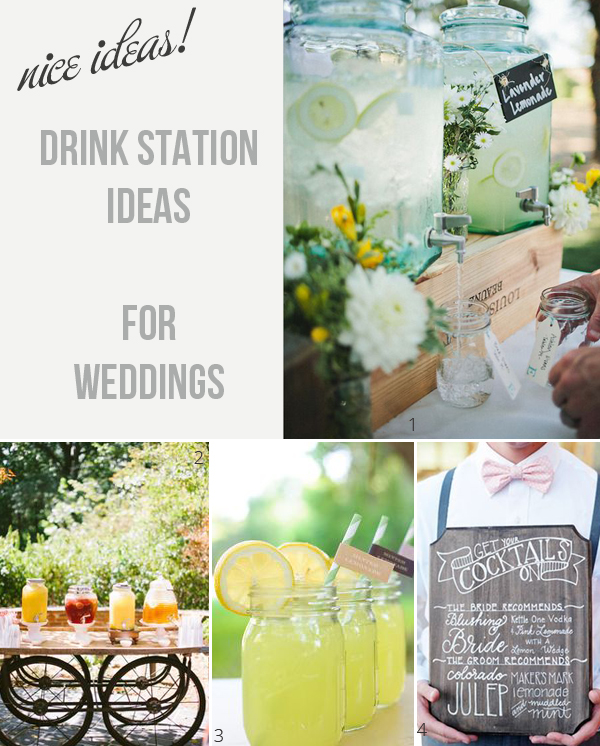 This post should inspire you and help you plan your wedding drink station, we look at drinks dispensers, glasses (we love mason jars and bottles!), signs and labels as well as the overall look of the table.
Drink dispensers for drink stations
It's a lovely idea to serve your drinks from large drink dispensers, fill each glass dispenser with a different drink. Whether that is the bride and grooms signature cocktais or freshly made fruit juice. Guests can help themselves to the drink of their choice using the little tap.
At The Wedding of my Dreams we sell a couple of different drink dispensers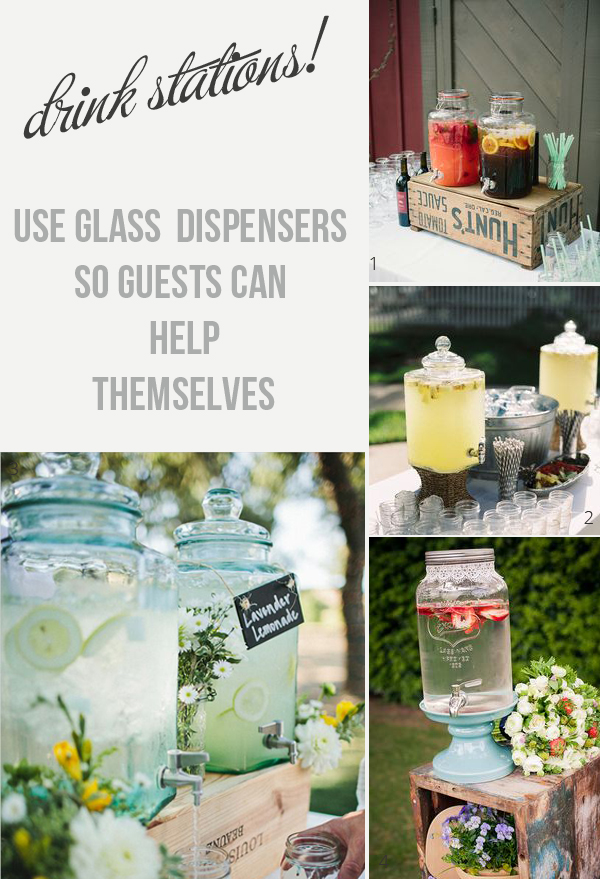 Signs for drink stations
Think about creating a sign for your drink station or bar or individual signs for the different drinks. To label the different drinks you could use our slate luggage tags.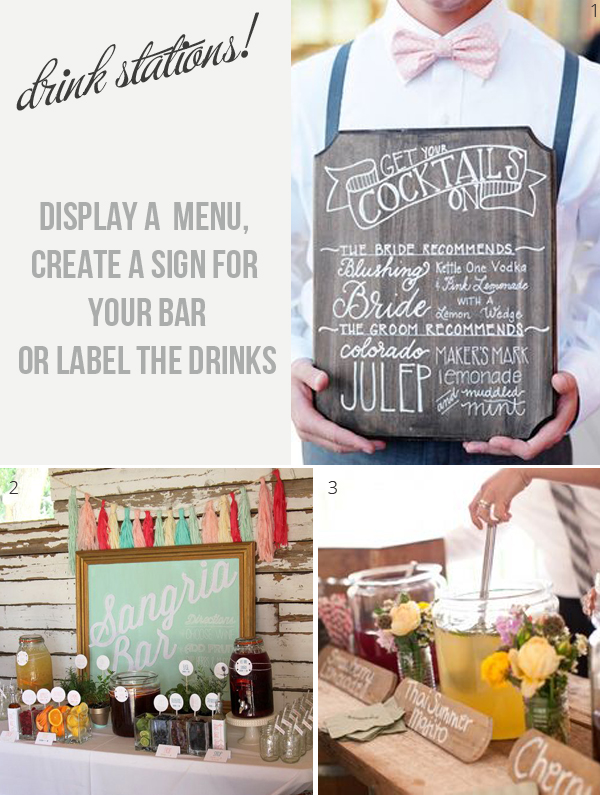 Glasses for drink stations
Think about what sort of glasses you are going to serve your drinks in, you could use the venues glasses or you might like to use something a little different. We love the idea of using either milk bottles or mason jars as glasses and of course pretty them up with paper straws.
At The Wedding of my Dreams we sell mason jars, bottles and straws which may be useful.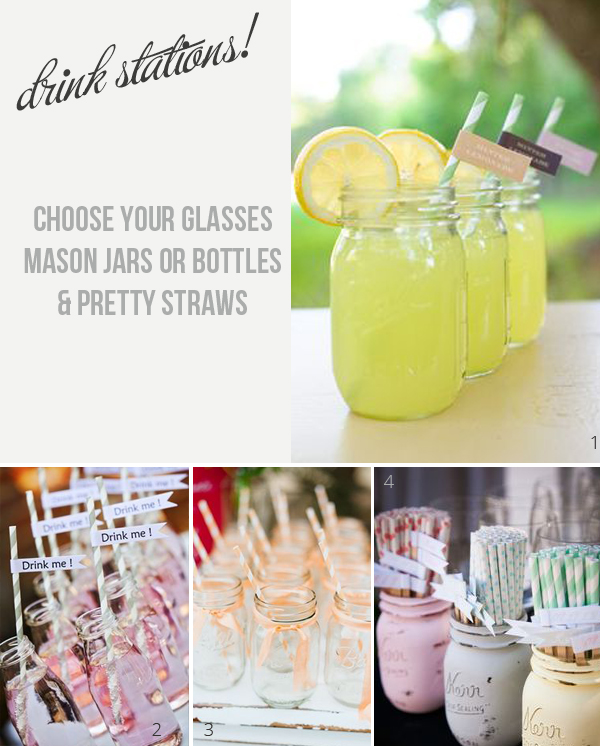 Design your drink station
Choose how you want your drinks station to look! Use table runners to tie in with your overall wedding style use cake stands or wooden crates to create different heights and set out your glasses and drinks dispensers in a lovely way.