Folding Brown Wedding Favour Boxes
This week our wedding decorations of the week are our folding brown wedding favour boxes. These boxes look fab for a rustic or country style wedding. Place a bit of tissue paper and your wedding favour inside the brown box and fold the lid to fasten. You can add extra finishing touches with ribbon, gift tags and stamps if you wish.
The brown folding boxes are also great for other gifts too, bridesmaids gifts and ushers gifts can look great inside these boxes. The boxes are even great for a slice of wedding cake for your guests to take away.
Folding Brown Wedding Favour Boxes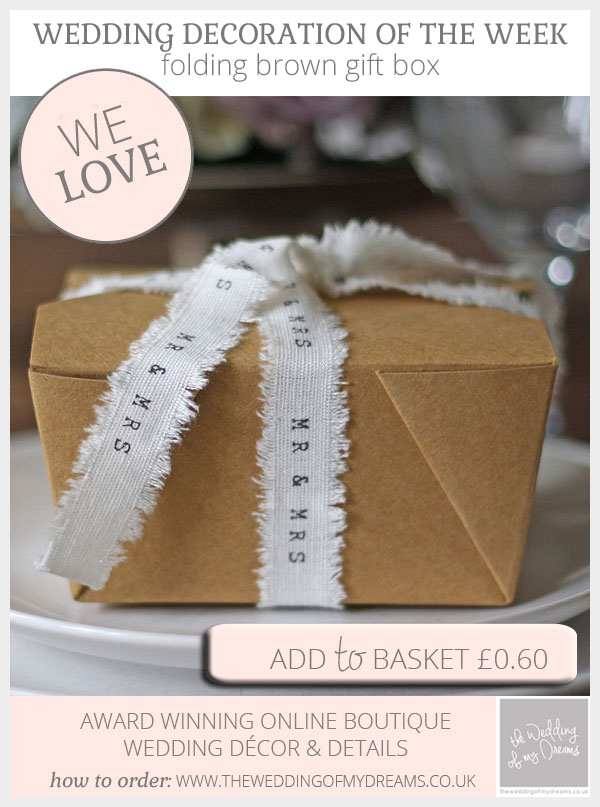 Browse our folding brown wedding favour boxes for sale in our shop
Product Details
The brown boxes have flaps on the top which can be folded to make a lid.
Each box measures 12cm x 10cm x 6.5cm
Price: £0.60
You May Also Like