How To Make Bark Tea Light Holders And Vases
Are you planning a rustic woodland wedding? This post shows you how to make bark tea light holders and vases which would be perfect decorations for a rustic woodland wedding. You can of course buy pre-made bark tea light holders and bark vases but it is often more budget friendly (and fun!) to make them yourself. You can add your own finishing touches such as ribbon and twine and create vases in whatever size you want.
HOW TO MAKE BARK COVERED TEA LIGHT HOLDERS AND VASES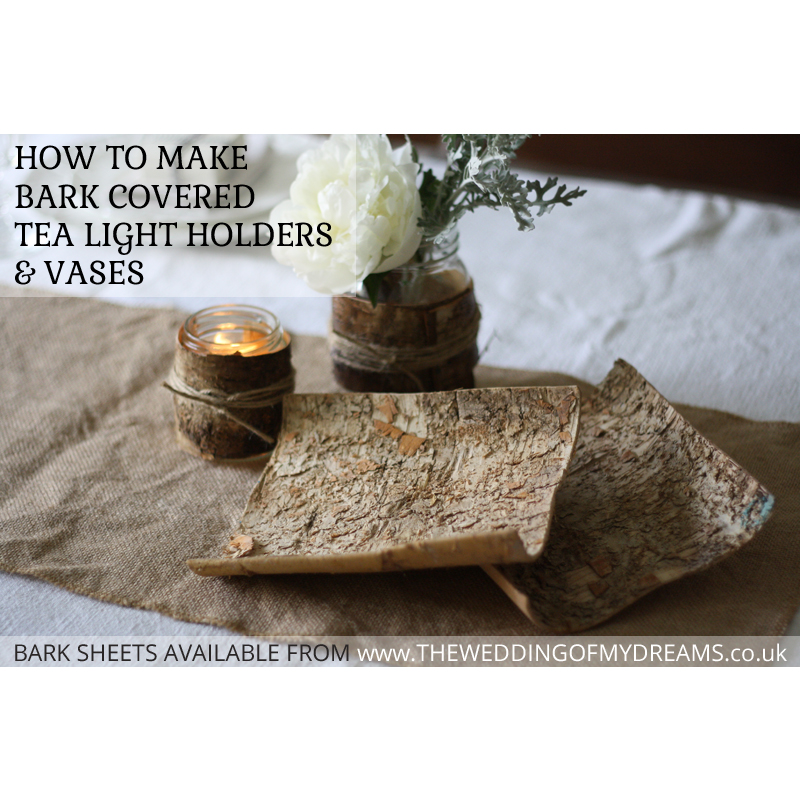 YOU WILL NEED
A jar or candle holder – to make a tea light holder you could use something like a small jam jar and for a small vase you could use a kilner jar or a drinking glass or larger vase.
Scissors
1. Take a sheet of birch bark and soak in warm water for about 25 minutes until soft. This will stop the bark from splitting as you bend it.
2. Cut your sheet of bark into strips, this will vary depending on the size of the jar you are covering.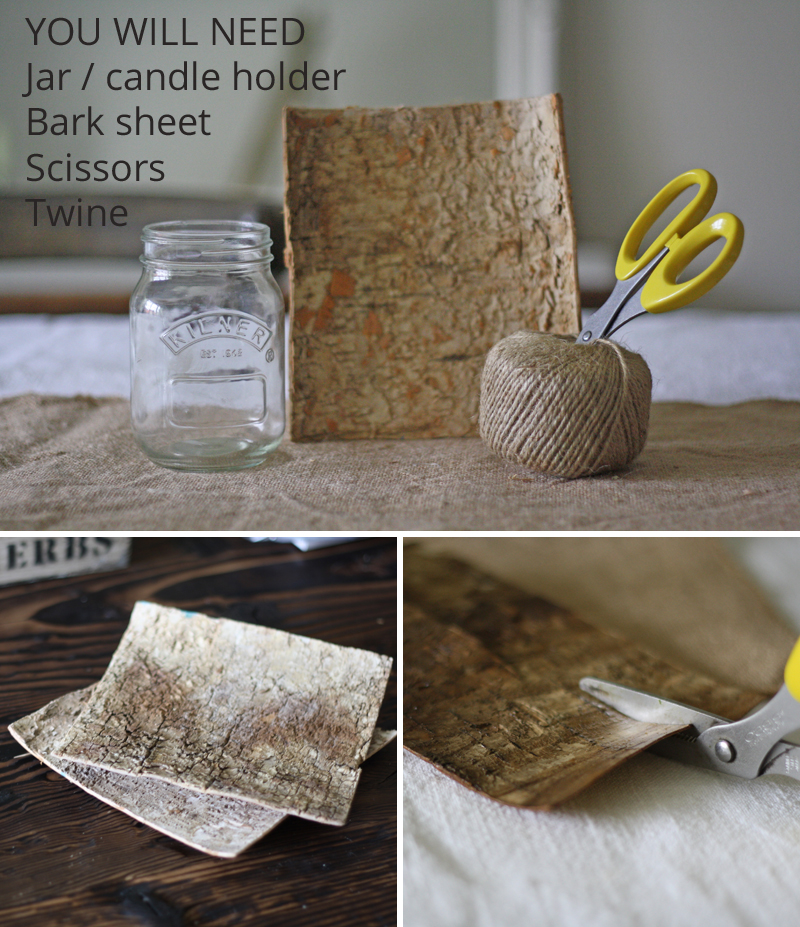 3.  Wrap a strip around your jar. If one strip doesn't wrap the whole way around you can use more strips to cover.
4. Using the twine, secure the bark around the jar and tie in a bow or leave as a knot for a more rustic look. You could use ribbon, bakers twine or lace instead of the twine depending on your wedding style.
5. Complete the look by adding a tea light or flowers to your tea light holder or vase.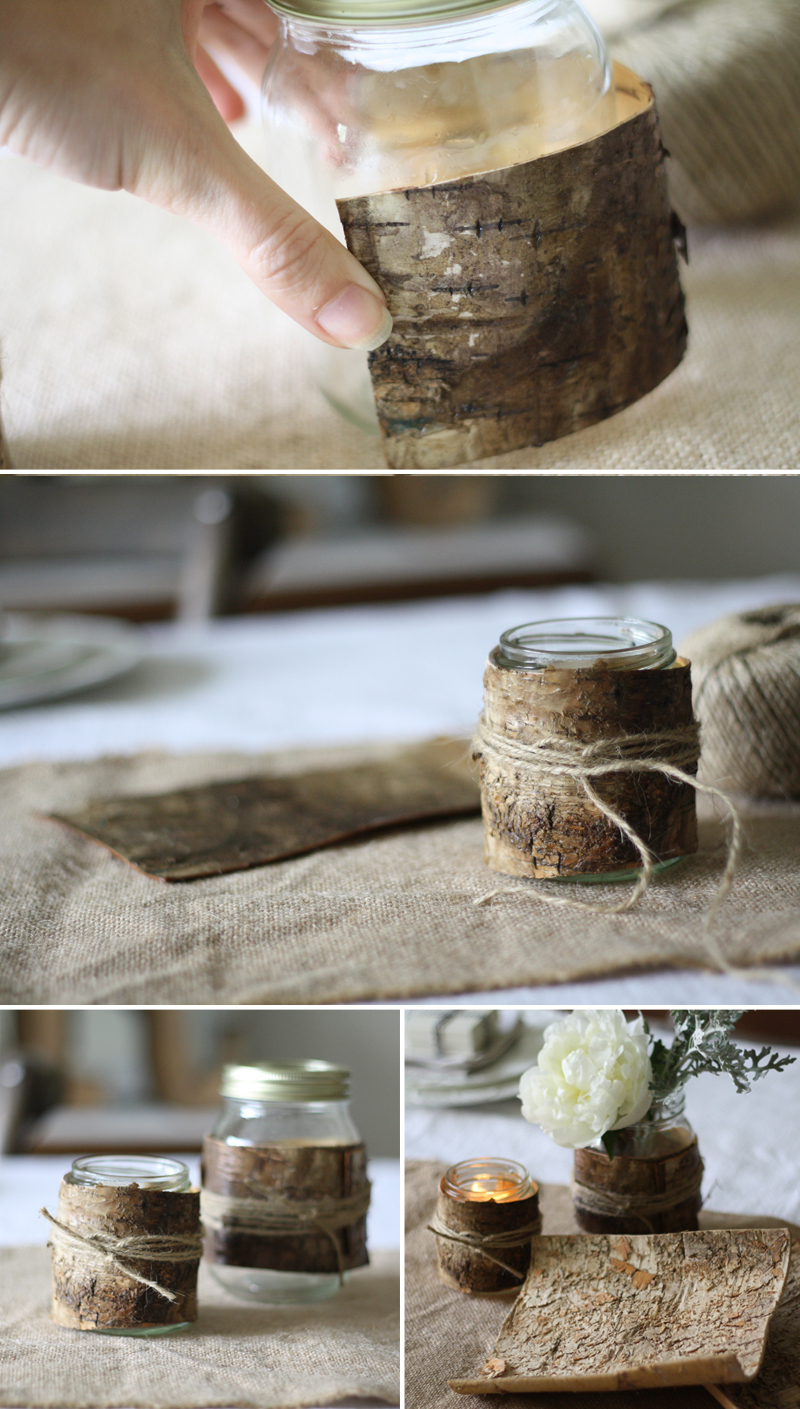 Let us know if you found this useful, we'd love to hear from you if you have had a go at creating these, send us your photos!
Another way to use the bark sheets is to use them to present you button holes on. Perfect for a rustic wedding.