Top 10 Wedding Favour Bags, Boxes & Bottles
Are you wondering what to give your guests as wedding favours? As well as choosing the favours have you thought about how they are going to look on your tables next to your table decorations. The favours can make up part of the table decorations depending on what you choose, or maybe you could set up a whole wedding favour table and offer lots of different favours so guest can pick what they want.
There are so many ideas around for wedding favours, I'm sure you're trying to think of something personal that guest will love. Some of our favourites include giving guests a shot of your favourite drink served in a shot glass at their place setting, a small pot of homemade jam or honey, a packet of seeds for them to grow wild flowers, especially if you have chosen wild flowers for your bouquet and centrepieces.
TOP 10 WEDDING FAVOUR BAGS, BOXES AND BOTTLES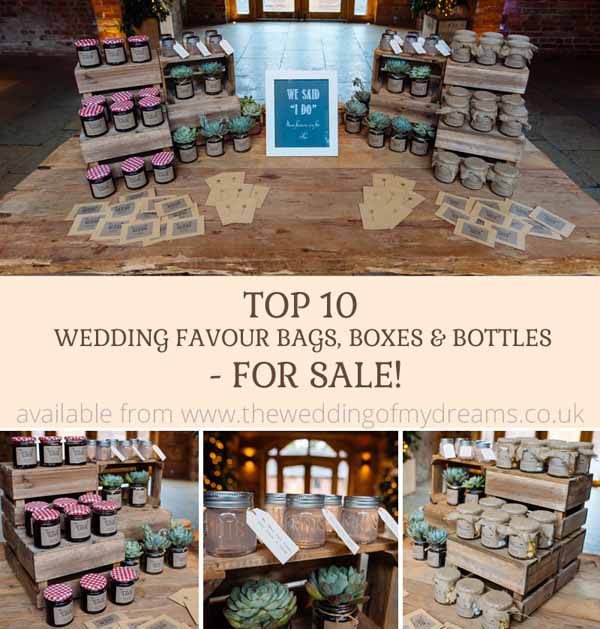 Photo by Daffodil Waves – Make your own chalkboard sign as seen on this favour table here "We said I Do! These Favours are for you!"
Below is our list of the top 10 wedding favour bags, boxes and bottles. Hopefully it'll give you some ideas on what to give your guests and how they can presented on the tables. Click the links to see these for sale in our shop.
1. Shot Glass Wedding Favours £1.50 each (empty!) / We tied The Knot Now Have A Shot Tags £1 each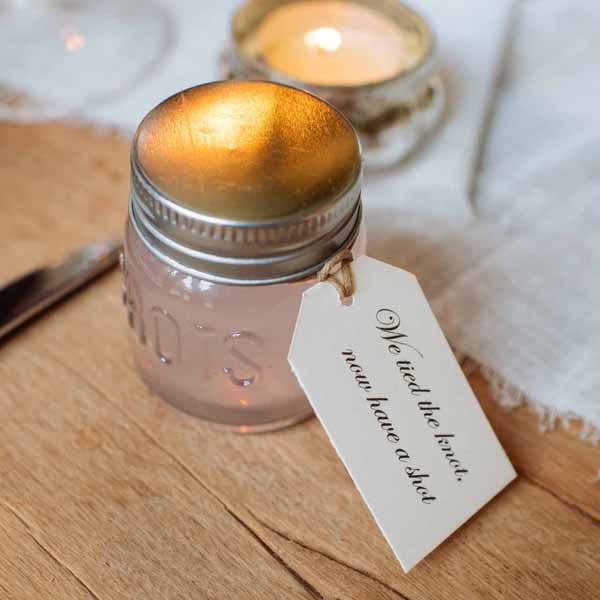 2. Hessian Favour Bags with Drawstring £0.65 each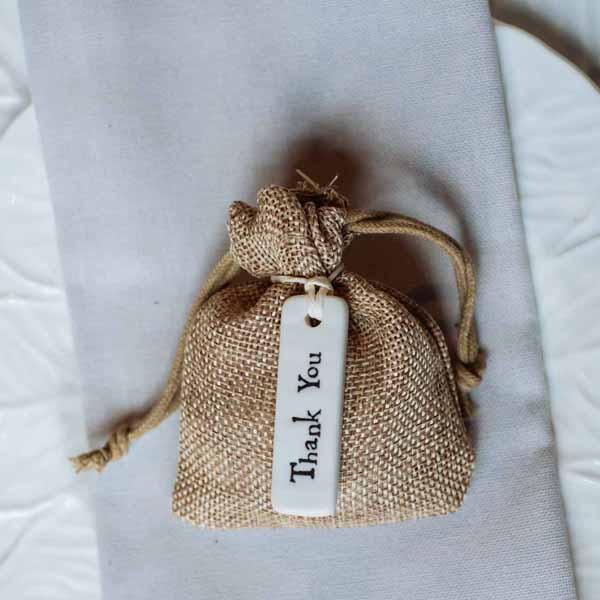 3. Jam Jars with Lids £1.50 each perfect for filling with homemade jam, honey, sweets, popcorn, potted plants…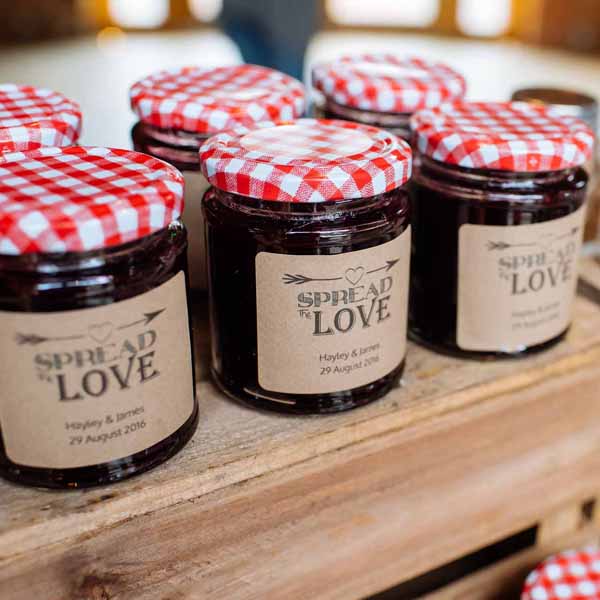 4. Small Envelopes For Seeds £0.15 each / Add the finishing touch with a dandelion stamp and ink pad £8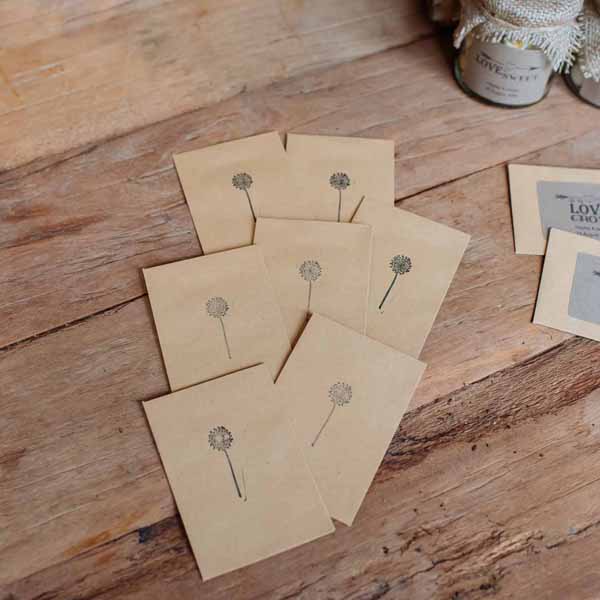 5. Cream Card Gift Box £1.95 each  – you can choose to decorate these with ribbon to suit the style of your wedding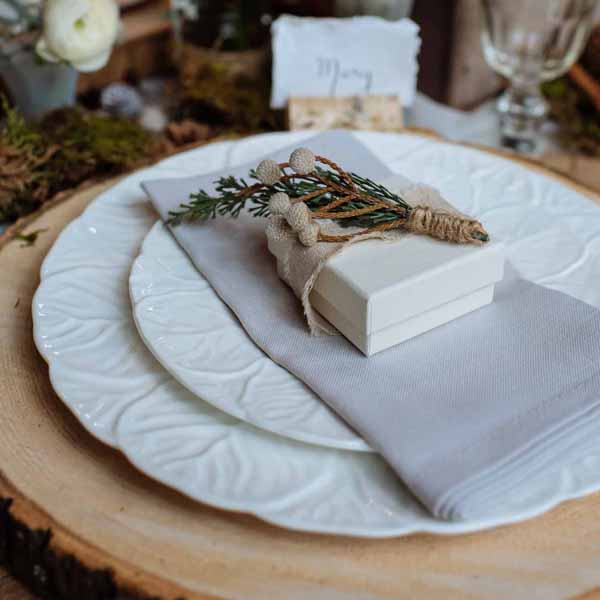 6. Test Tubes With Cork Stoppers £0.65 each – add sweets, or we love a mix of cocoa powder and tiny marshmallows for guests to make their own hot chocolate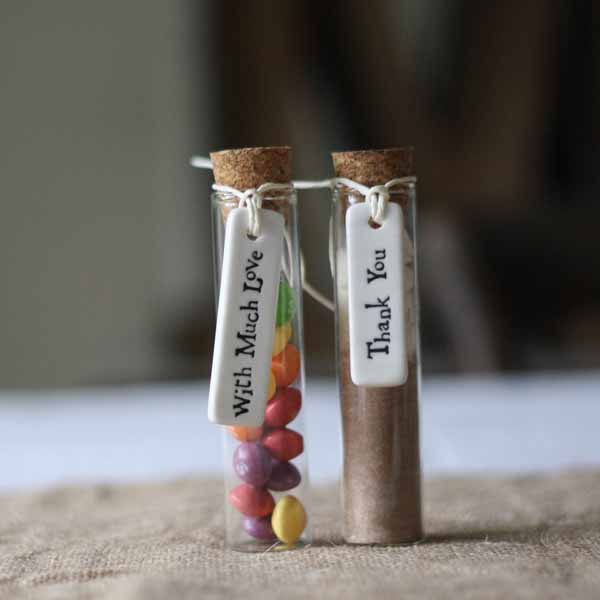 7. Thank You Cotton Bags £1.50 each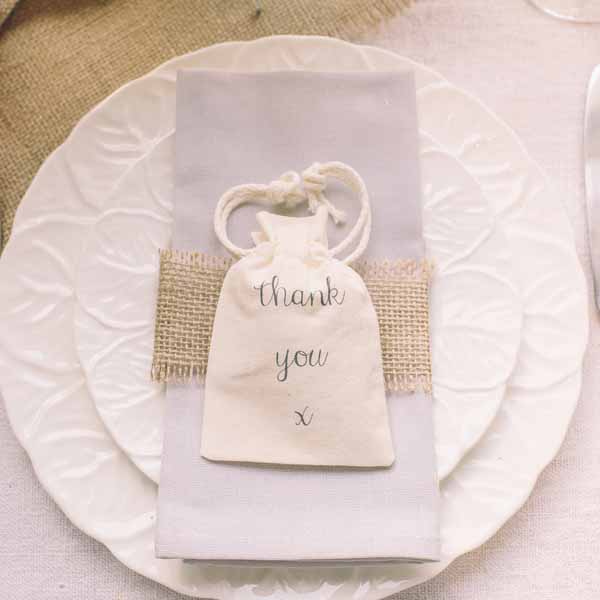 8. Mini Bottles with Cork Stopper from £2 each (3 sizes available) perfect for drinkable wedding favours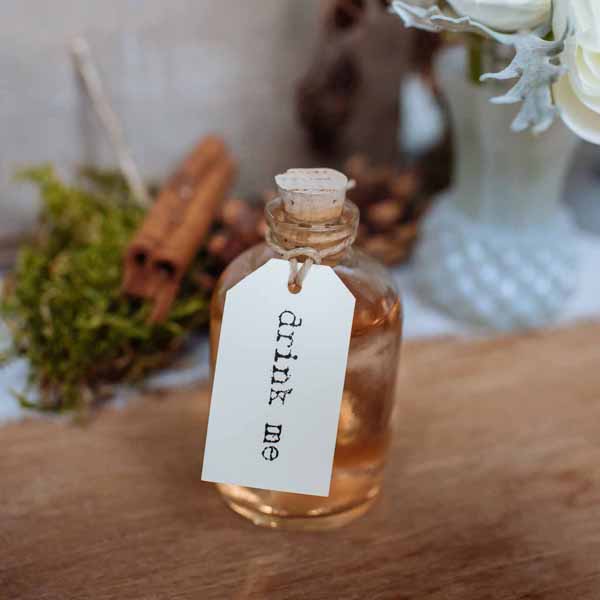 9. To Have And To Hold Paper Bags £3 for 40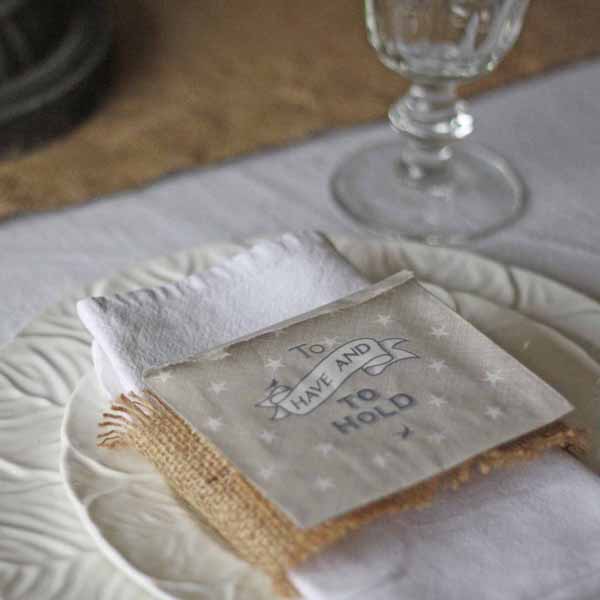 10. Folding Brown Card Gift Boxes £0.60 each – you can add your own ribbon to decorate these in your wedding style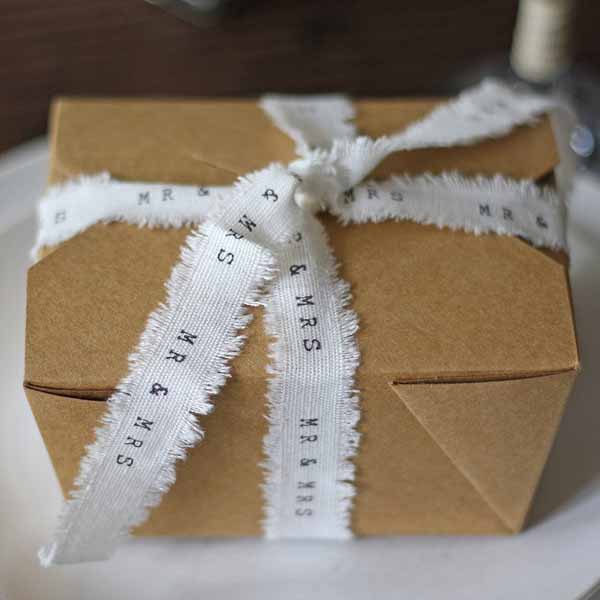 Which is your favourite – comment below