Wedding Favour Table Ideas – Choice Of Favours All On One Table
Today we are looking at the idea of having a wedding favour table at your wedding – this is an idea we love here at The Wedding of my Dreams.
Sometimes it can be difficult to find one wedding favour that all your guests will like. On a wedding favour table you can display a selection of wedding favours for your guests to help themselves from. This way you know your guests will take home something they want. If you are looking for favour ideas browse our latest collection of wedding favours here.
WEDDING FAVOUR TABLE IDEAS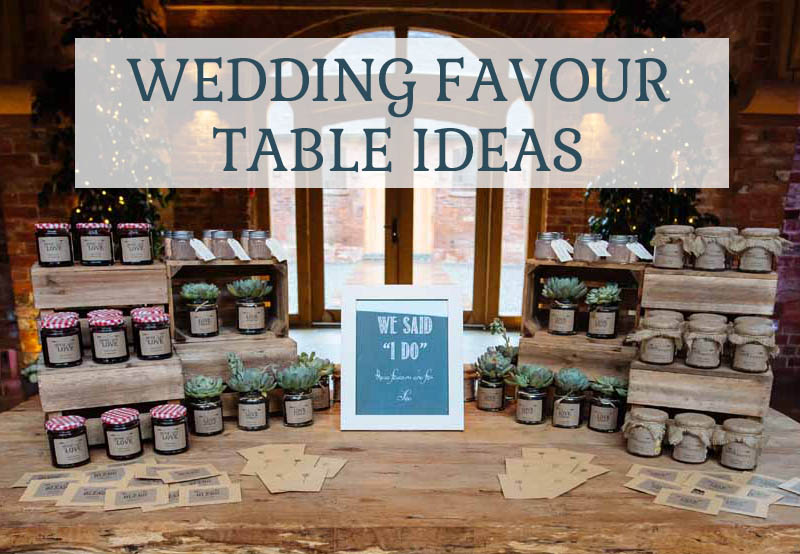 You can have as many or few wedding favour choices as you wish. We recently styled a wedding favour table using a number of our favourite wedding favours.
For guests with green fingers they could choose from mini succulents planted in jam jars or an envelope of wild flower seeds they could later plant. For guests looking for something tasty we had homemade jam, sweets and popcorn  presented in jam jars. And for guests looking for something to drink we had specialised tea bags or mini shots in shot glasses. We think there was something for everyone!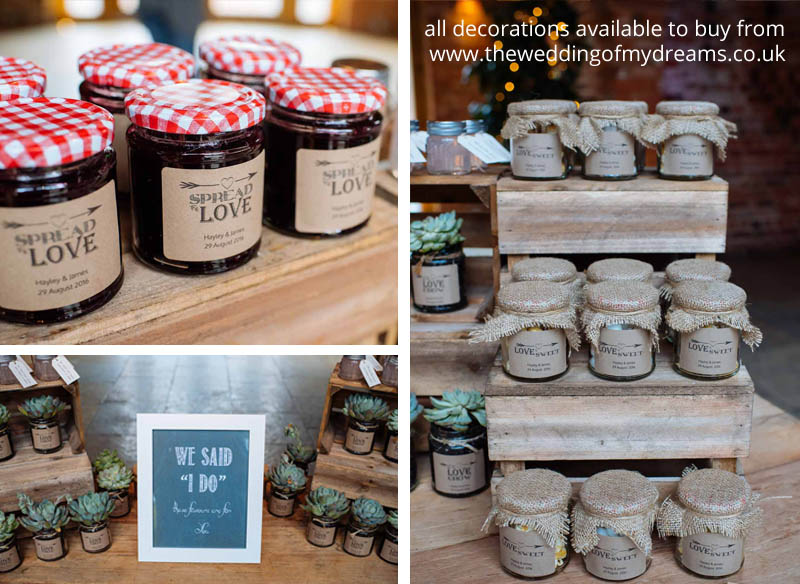 We used our printable blackboard wedding favour sign and framed it showing guests they could help themselves.
On the table itself to create different heights you could use mini crate boxes turned upside down to create a shelf.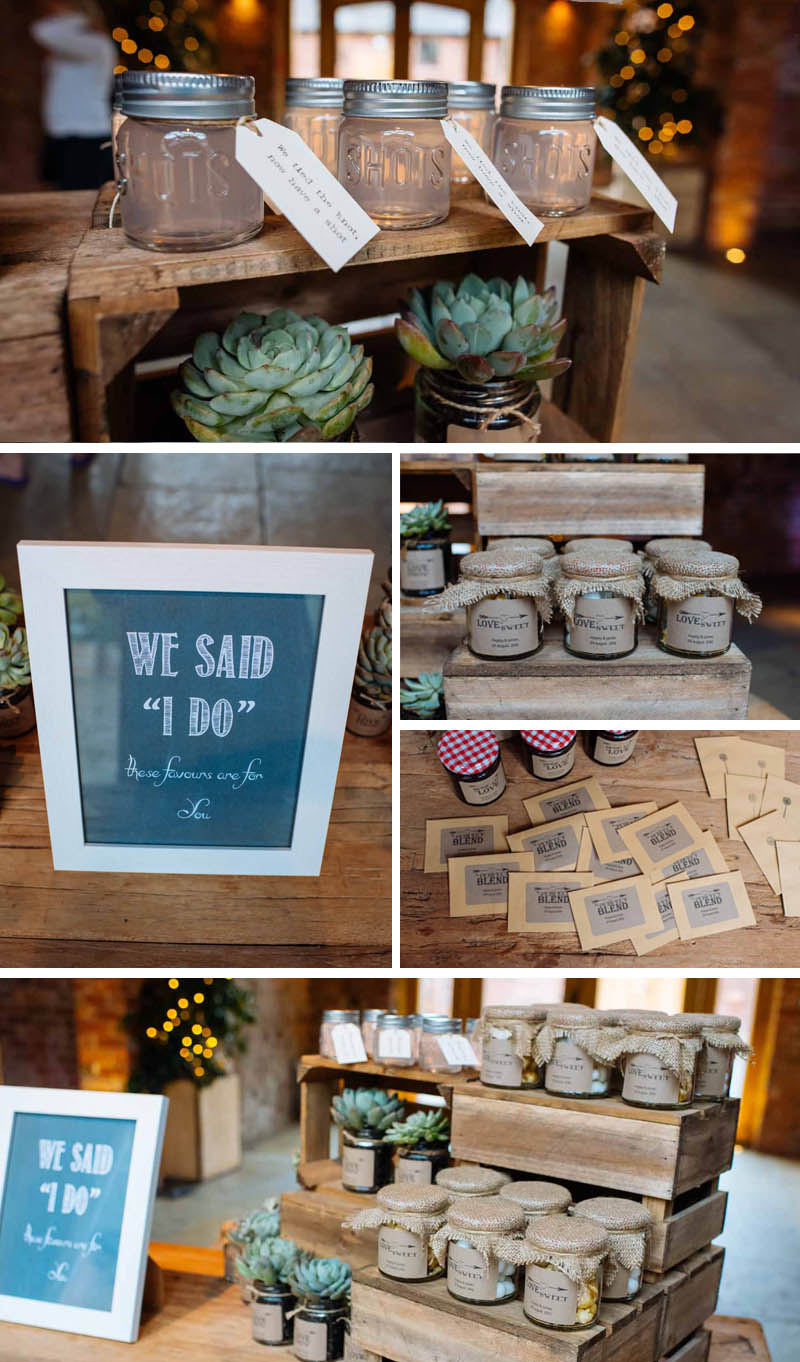 What do you think? Are you choosing one favour for everyone or do you like the idea of guests helping themselves from a selection?
Photo credits: Daffodil Waves Photography