Hot Chocolate Wedding Favours
What a fab idea for a winter wedding. Give your guests hot chocolate wedding favours. You can easily make these yourself, weeks in advance of the wedding so there will be no last minute panics to get them ready. A test tube is large enough for cocoa powder and marshmallows for one drink or treat your guests to a whole kilner jar of hot chocolate mix. You could mix it up and instead of hot chocolate give a mocha mix instead.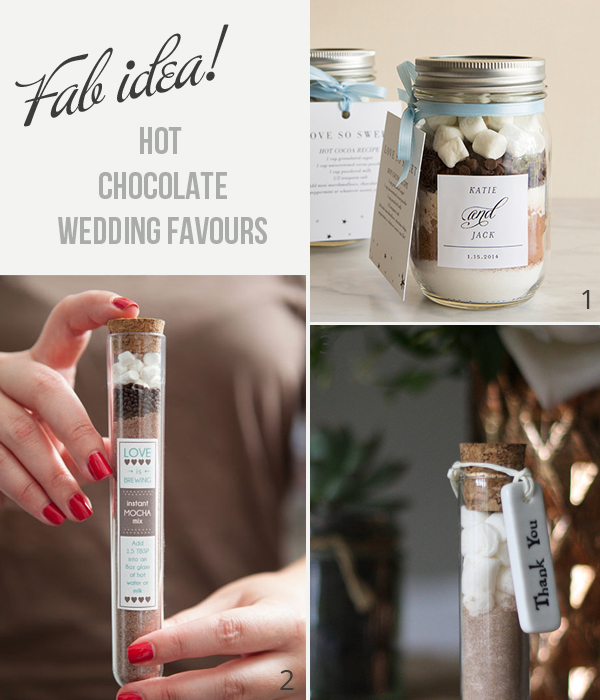 How To Make Hot Chocolate Wedding Favours
Like the idea of making hot chocolate wedding favours? Here's how to make them.
Find a container – test tube or kilner jar (both available to buy online)
Fill 3/4 of the container with cocoa powder
Fill the last 1/4 with extra treats, tiny marshmallows and chocolate sprinkle work well.
Put the lid on your container
Print your own personalised stickers or tie a 'drink me' tag to the container.