Take A Treat – Wedding Dessert Table
As you will probably know Gemma write for Save The Date Magazine, this issue her article was about how to create a wedding dessert table. Read the magazine online here.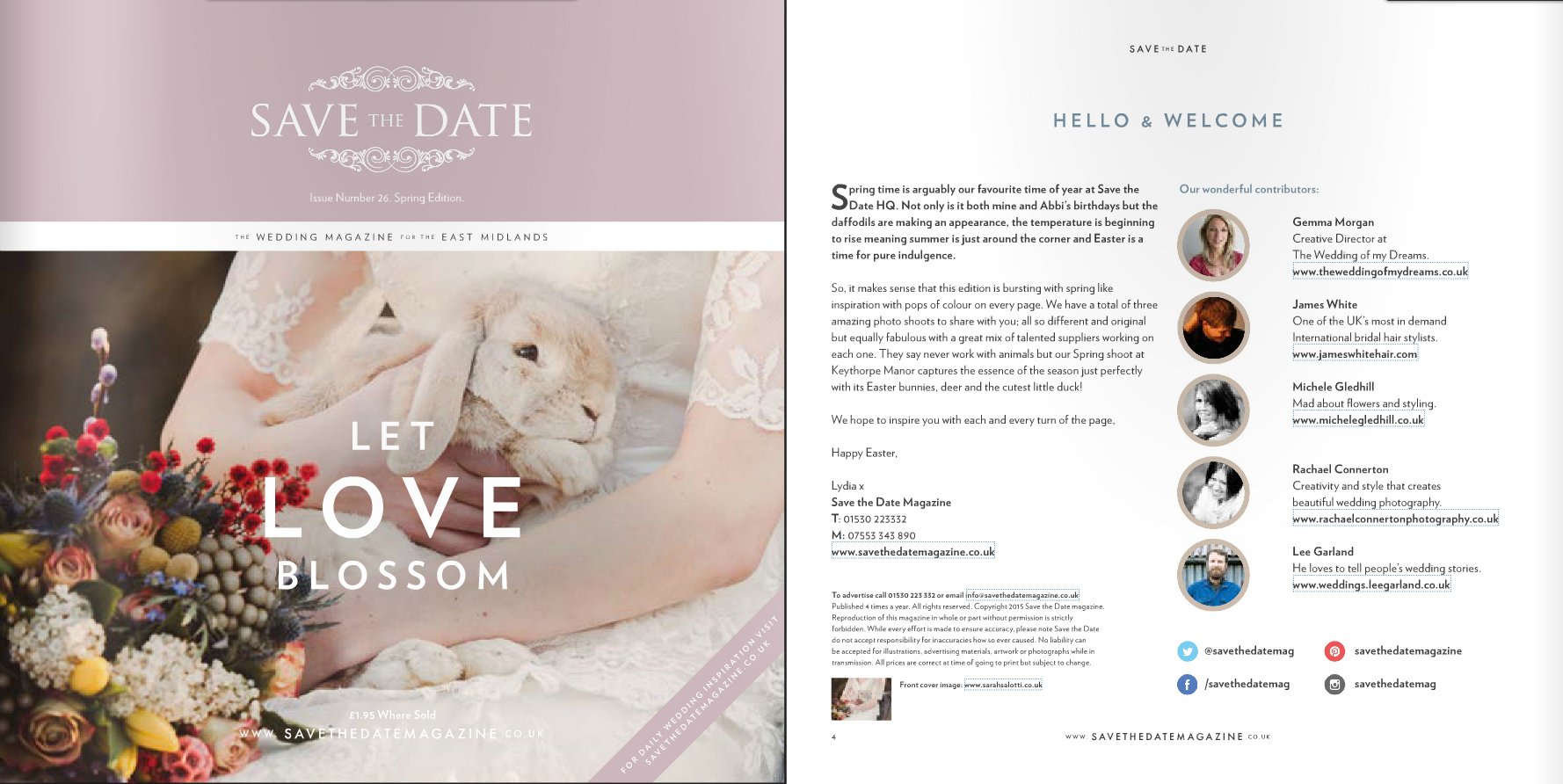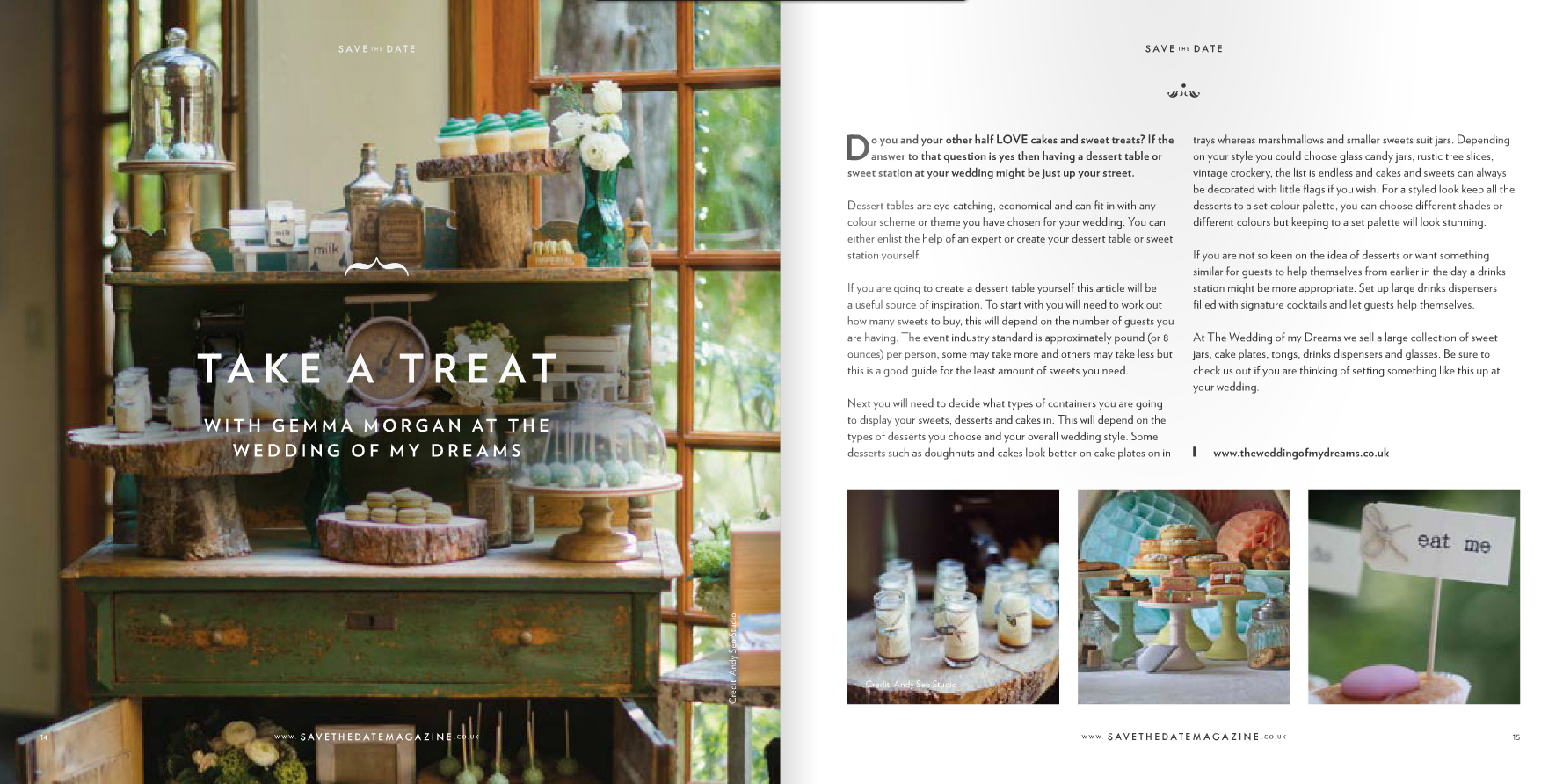 Do you and your other half LOVE cakes and sweet treats? If the answer to that question is yes then having a dessert table or sweet station at your wedding might be just up your street.
Dessert tables are eye catching, economical and can fit in with any colour scheme or theme you have chosen for your wedding. You can either enlist the help of an expert or create your dessert table or sweet station yourself.
How many sweets will I need?
If you are going to create a dessert table yourself this article will be a useful source of inspiration. To start with you will need to work out how many sweets to buy, this will depend on the number of guests you are having. The event industry standard is approximately ½ pound (or 8 ounces) per person, some may take more and others may take less but this is a good guide for the least amount of sweets you need.
What sort of cake plates or glass candy jars should I use?
Next you will need to decide what types of containers you are going to display your sweets, desserts and cakes in. This will depend on the types of desserts you choose and your overall wedding style. Some desserts such as doughnuts and cakes look better on cake plates or in trays whereas marshmallows and smaller sweets suit glass jars. Depending on your style you could choose glass candy jars, rustic tree slices, vintage crockery, the list is endless and cakes and sweets can always be decorated with little flags if you wish. For a styled look keep all the desserts to a set colour palette, you can choose different shades or different colours but keeping to a set palette will look stunning.
 Drinks station instead?
If you are not so keen on the idea of desserts or want something similar for guests to help themselves from earlier in the day a drinks station might be more appropriate. Set up large drinks dispensers filled with signature cocktails and let guests help themselves.

At The Wedding of my Dreams we sell a large collection of sweet jars, cake plates, tongs, drinks dispensers and glasses. Be sure to check us out if you are thinking of setting something like this up at your wedding. www.theweddingofmydreams.co.uk