Drop Top Wooden Heart Guest Book – For Sale
One of our newest guest books is our drop top wooden heart guest book. The wooden frame can be positioned on a table at your venue and the tiny wooden hearts laid out next to it. Ask your guests to write their message on a little wooden heart and drop it in the top of the frame. The heart will drop to the bottom, all the heart messages will build up within the frame. After your wedding your can hang the frame on the wall and it'll make a lovely wedding keepsake.
Drop Top Wooden Heart Guest Book
Here are some ideas showing how other couples have used a similar wooden heart drop top guest book. See our wooden heart guest book for sale in our shop here.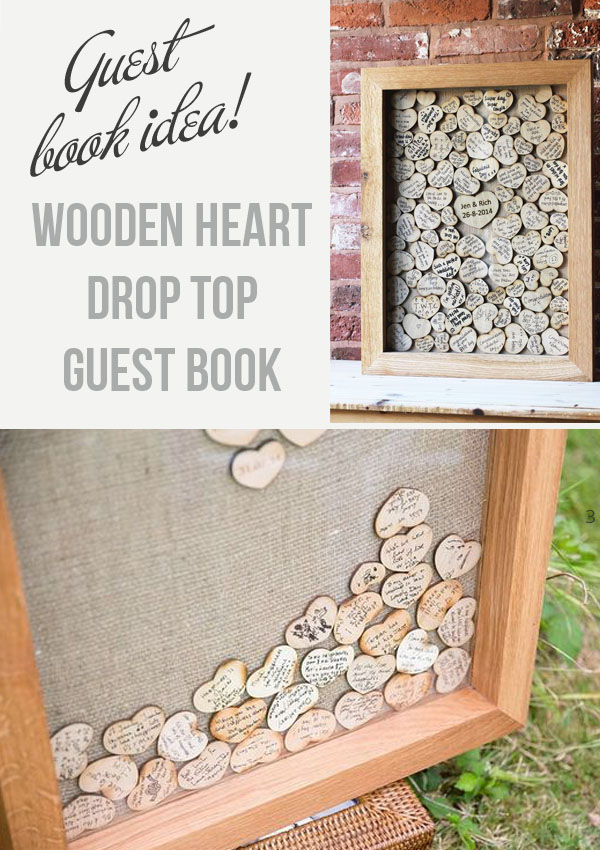 Image source: 1 (top right) // 2 (bottom)