Cotton Table Cloths & Table Runners For Weddings – Rustic Elegance
Have you thought about using alternative table linen to the linen provided by your wedding venue as standard? Choosing your table linen can make a huge difference to the overall look and feel of your guest tables. Today we are looking at the beautiful cotton table cloths and cotton table runners and where you could use them at your wedding. Adding lightweight cotton table runners and cloths that billow in the breeze would be a lovely addition to any wedding, especially if you want to add a hint of elegance to your rustic wedding.
Cotton Table Runners For Wedding Entrance Tables
If you want your wedding to ooze rustic elegance and glamour from the word go create a welcome table to set the tone of your wedding. Place a beautiful floral display on a cotton table runner and let the runner bunch and drape across the table. We LOVE this look.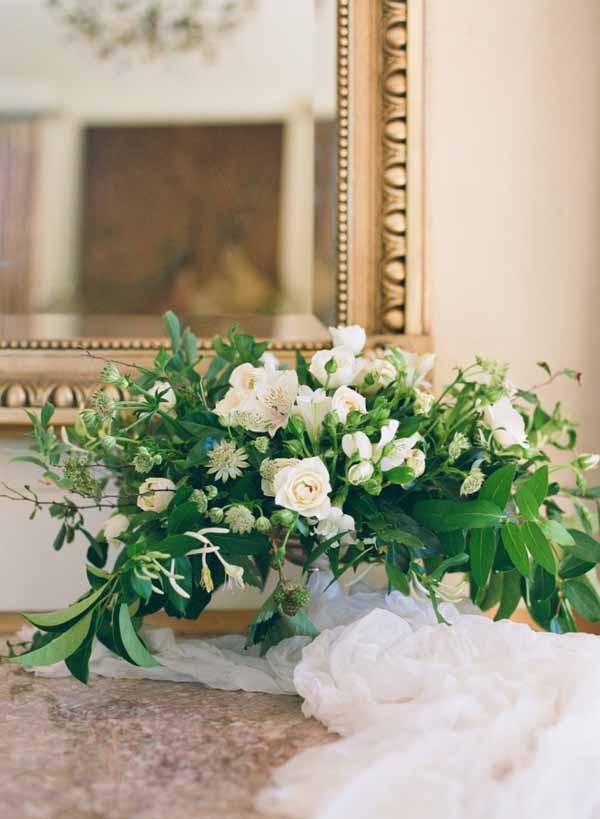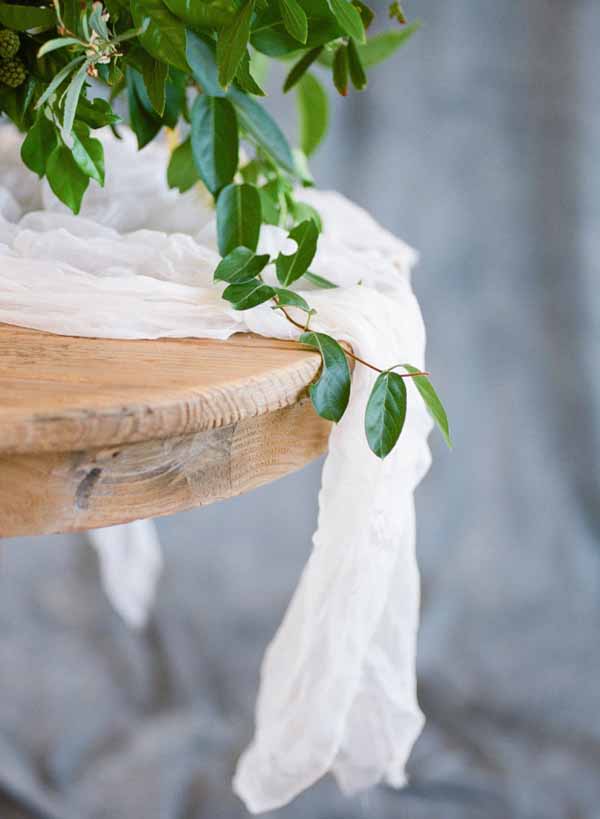 Photo credit: Feather and Stone
Cotton Table Cloths For Weddings
This pale pink cotton table cloth adds perfection to this tablescape. For long guest tables use pretty cotton table cloths that reach the floor and have material to spare that drapes along the floor and billows in the breeze. This will create a real wow factor as guests enter your wedding reception and completely transforms your look compared to plain white table linen.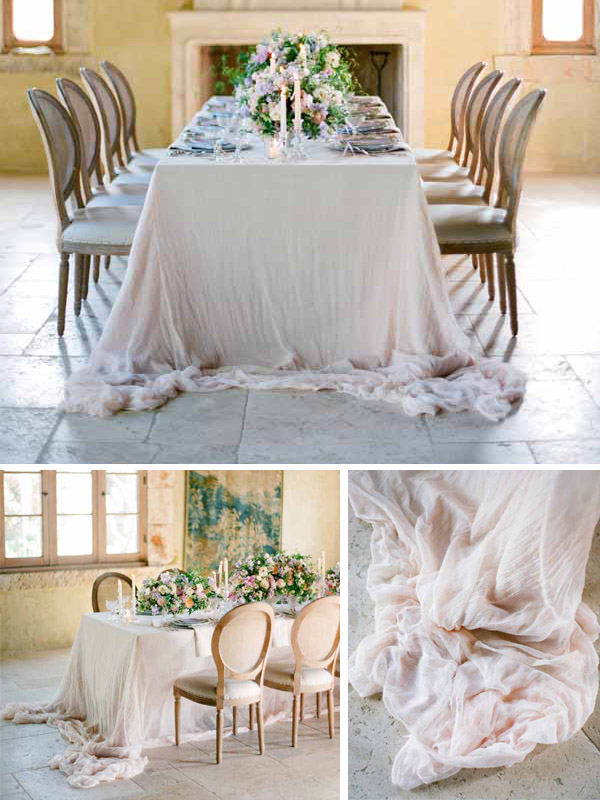 For an outdoor wedding choosing a slightly darker tone can be a lovely idea, we love the grey cotton cloths used on these outdoor wedding tables. You may choose for a full table cloth to be used only on the top table to make it more special and cotton table runners on the guest tables.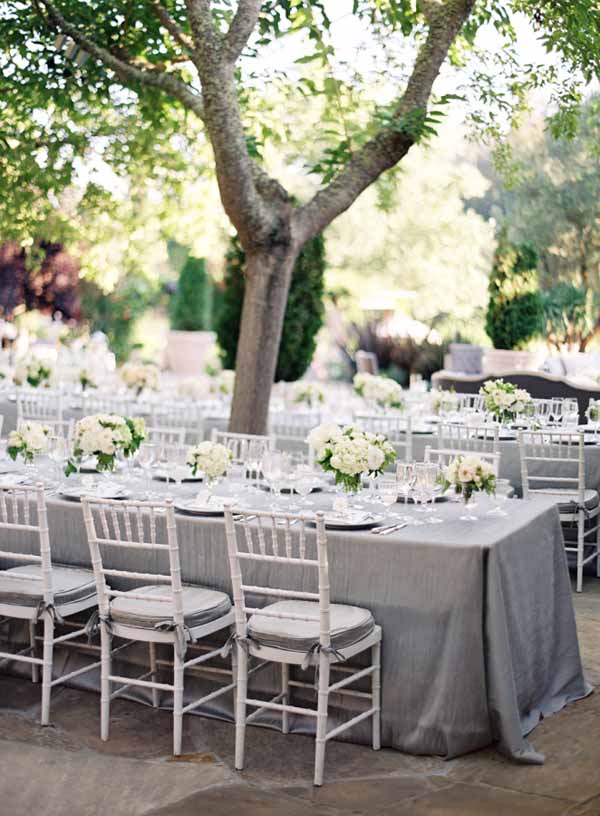 Photo credit: Jose Villa
Cotton Table Runners For Weddings – Guest Tables
If you have chosen long wedding tables cotton runners can look stunning. As you will see the table make sure the table itself is made of a nice wood for a rustic look, the cotton table runner will add that touch of elegance you are looking for.  Let the runner drape and bunch to create lovely patterns and a relaxed feel. Your table decorations of flowers, candle sticks and tea light holders will look beautiful on the runners.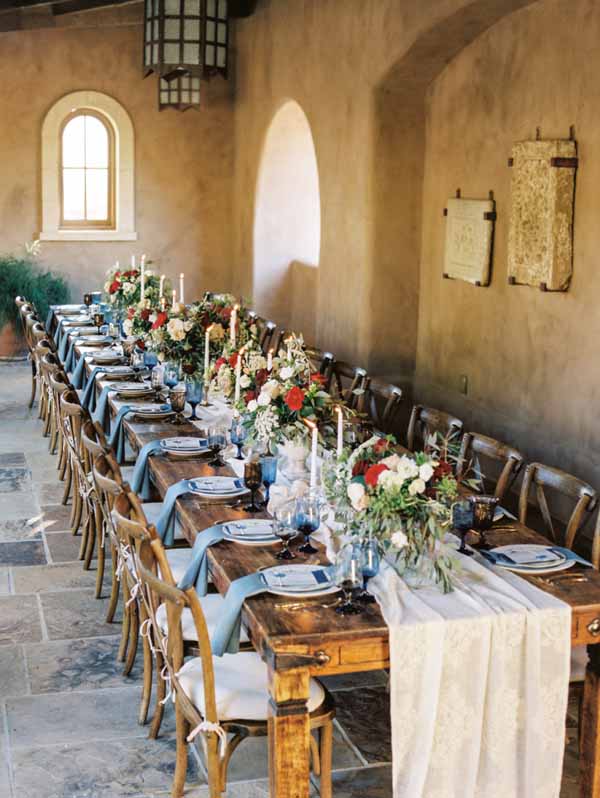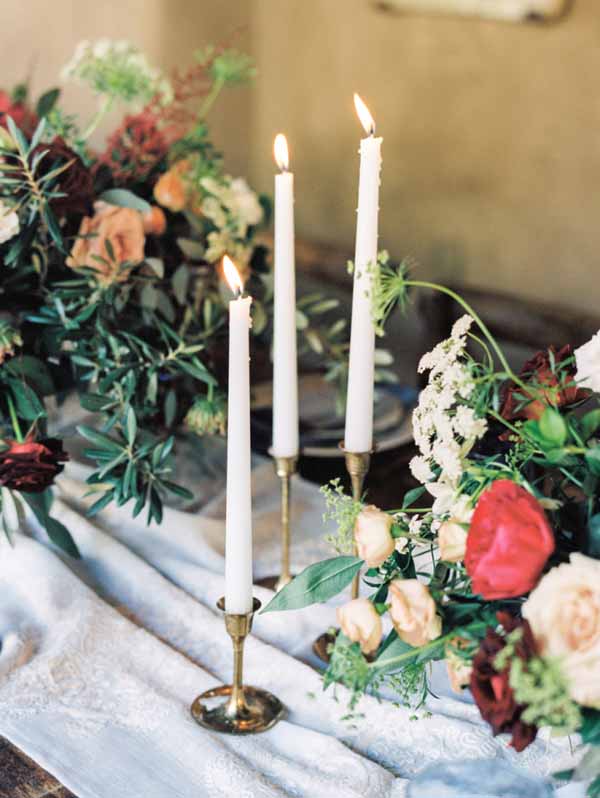 Photo credit: Rachel Solomon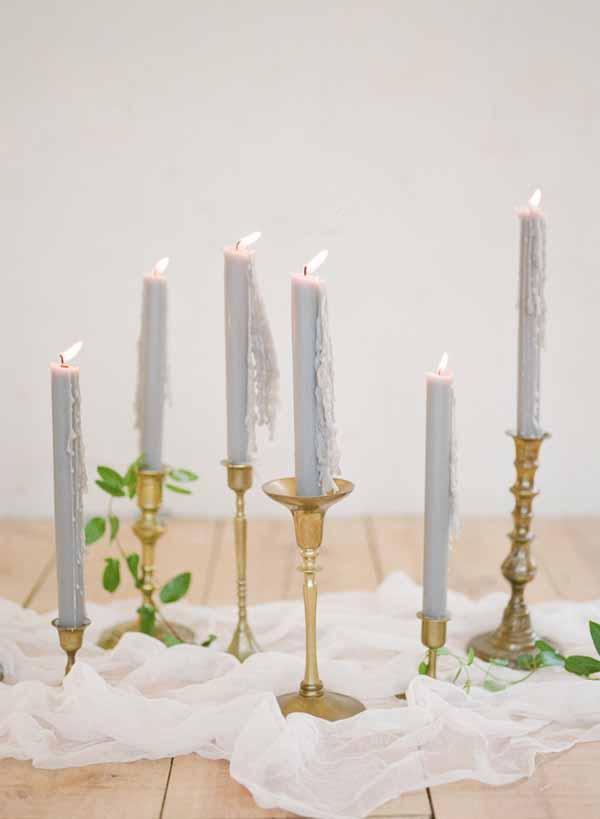 Photo credit: Feather and Stone
 Cotton Table Cloths For Wedding Cake Tables
A beautiful wedding cake deserves a beautiful setting, this cotton table cloth complements the wedding cake perfectly.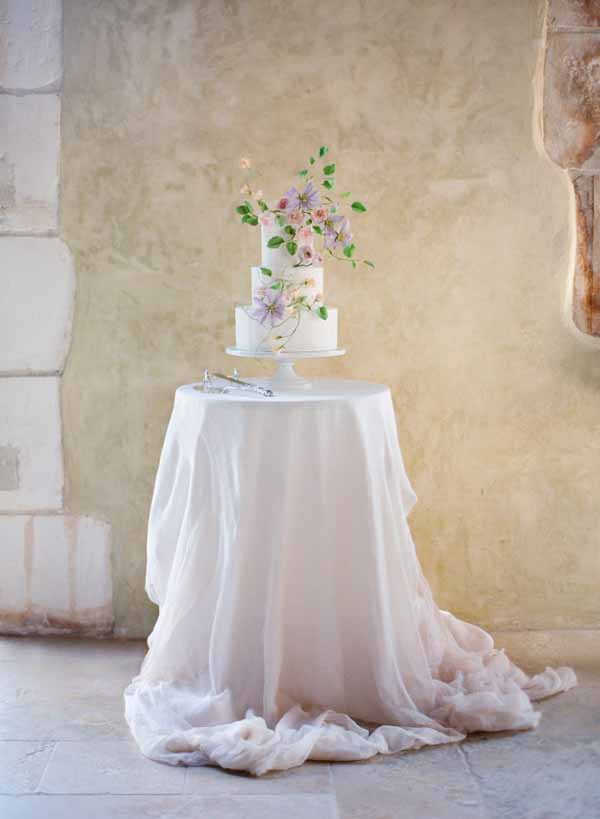 Photo credit: Jose Villa
Cotton Table Cloths Outside
Cotton table cloths can also be used on outdoor tables.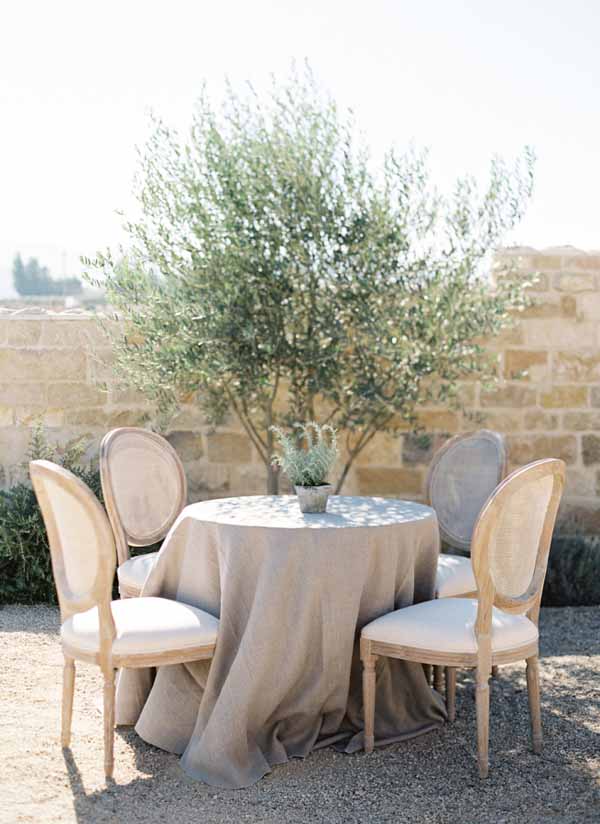 Photo credit: Jose Villa