FREE Download: Printable Escort Cards
Looking for something simple yet stylish for your escort cards, and something you can make yourself? Our printable escort cards are a great idea if you want to make your own escort cards. Escort cards are similar to a table plan, each guest will have to find their own card and on it shows their table number. You can either let your guests sit anywhere on that table or have place cards set out on the table.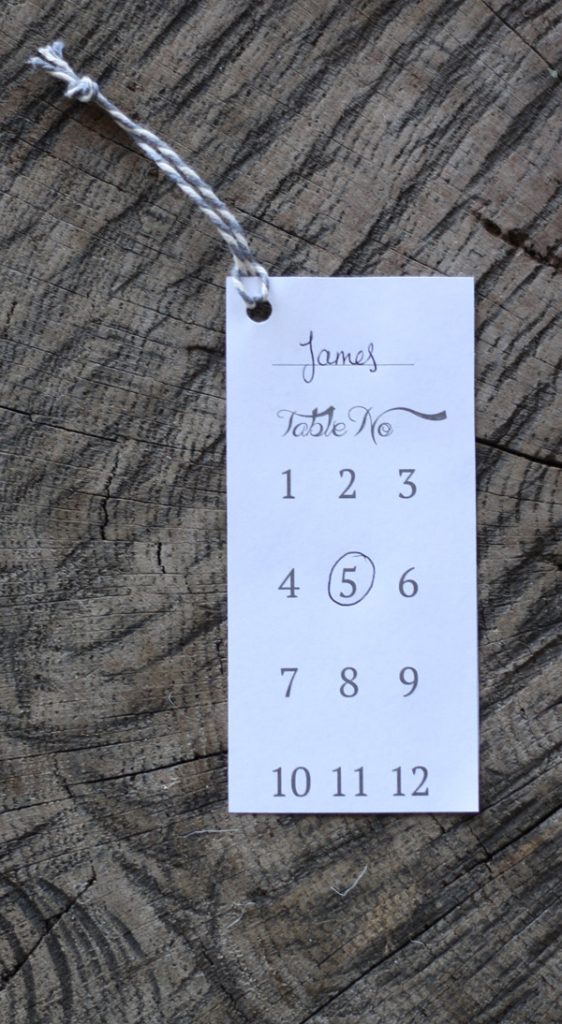 Print your own escort cards
These escort cards are classic in style. Print the escort cards out onto plain white card, or coloured card if that is more in keeping with your wedding style. Then hand write the guests name onto the card and circle their table number. Cut out the escort cards neatly with scissors.
Ways to present your escort cards.
We like to keep it simple, you could put a hole in the top or each card and add some twine to hang the cards up on branches. Alternatively set all the escort cards out in rows, in alphabetical order, place the cards in card holders to complete the look.
Free Printable Escort Cards
Two styles available, tables numbered 1 – 9 or tables numbered 1 – 12. Click the image below you would like to download.