Top 10 Magical Winter Wonderland Wedding Decorations
It's the most wonderful time of the year – to tie the knot! Today's post is all about our favourite wedding decorations that are perfect for a magical Winter wonderland wedding theme. A Winter wonderland wedding theme uses lots of enchanting colours including silver, white, icy blue and a sprinkling of glitter! Keep reading and find out how you can pull it off…
Sparklers at Weddings
We love using sparklers at weddings throughout the year, but we think they're especially magical at a Winter wonderland wedding. They're ultra-romantic and a fun way to keep your guests entertained in the evening. Plus, they make for stunning wedding photographs. Keep a pot of sparklers at your wedding venue and offer them to your guests as favours. Perhaps choose a specific time to light them in the evening so that your photographer can be sure to capture it all on camera. They're an easy way to add a dash of sparkle to your special day.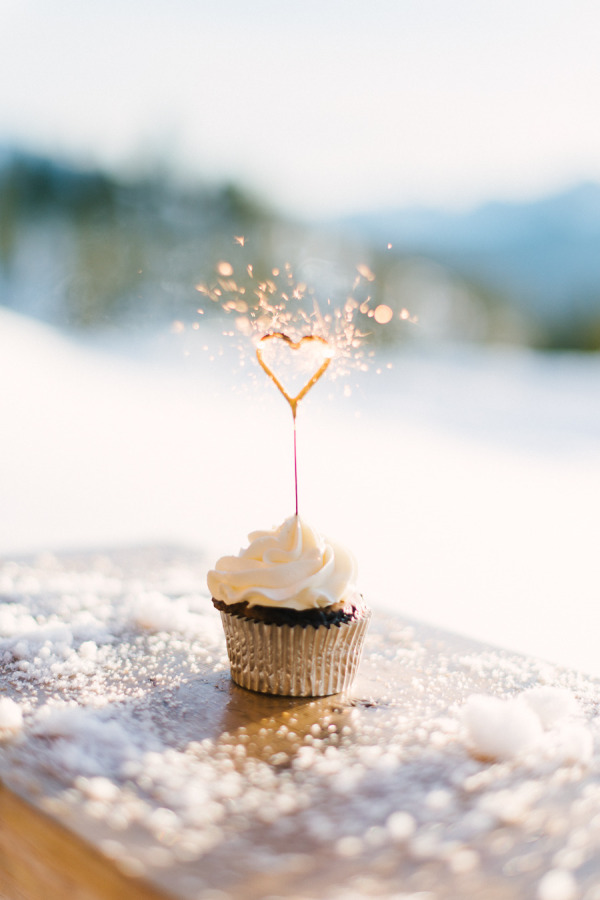 Sparkling Silver Wedding Tables
Your reception tables have a huge impact on your wedding décor, so make sure they fit in with a Winter wonderland wedding theme. Silver lanterns full of tea-lights make for charming table centrepieces. Plus, candles will create a warm and welcoming glow to your reception. As it gets darker much earlier during the Winter, you'll find that you need to use a lot of candles and effective lighting during your reception. Opt for silver glittery table numbers to show your guests to their seats in style.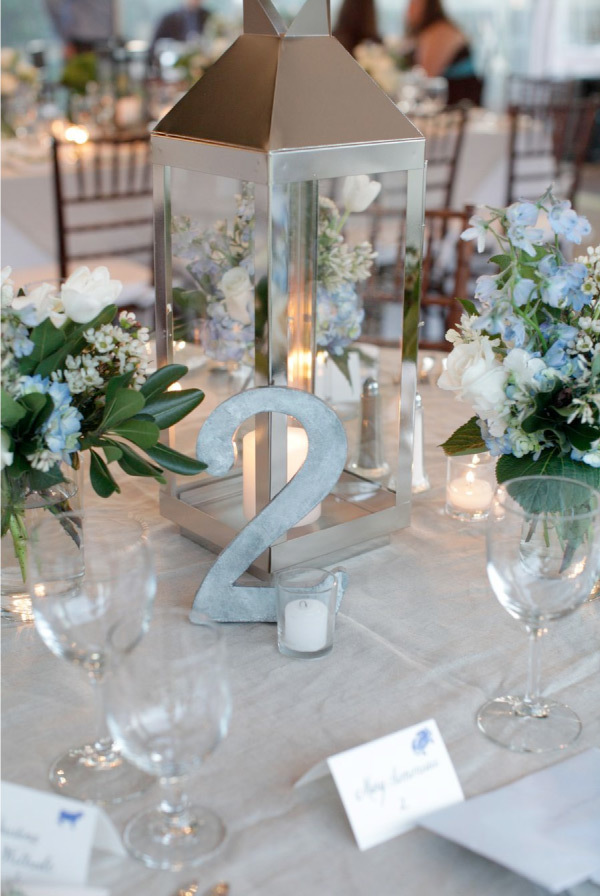 Stunning Winter Centrepieces
There are so many choices when it comes to Winter wonderland wedding centrepieces. Silver mercury vases full of Winter blooms will definitely have the 'WOW' factor. Fill your vases with eucalyptus, sprigs of evergreen, white roses and dusty miller foliage. The combination of colours will create an elegant centrepiece that's made for a magical Winter wedding.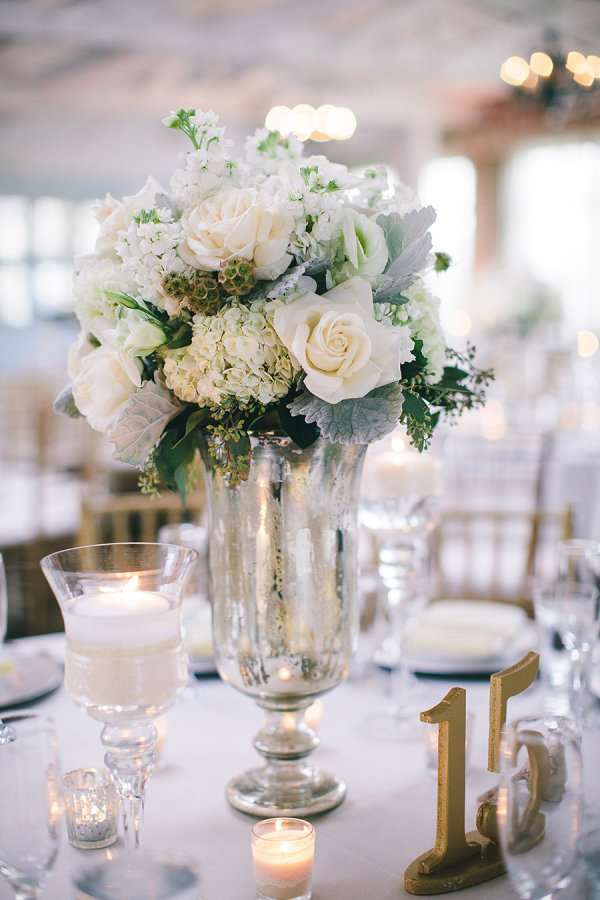 Magical Winter Crystals
A string of crystals is seriously versatile when it comes to wedding decorations and there are so many ways they can can be used at your venue. Drape across silver candelabra for a subtle Winter sparkle at your wedding tables. Alternatively, you could hang them across the back of your chairs as glamorous chair covers. If you're having a Christmas tree at your wedding, they look stunning wrapped around the branches. We love the thought of creating a crystal ceremony backdrop for when you say 'I Do'. Simply link the string of crystals together and hang at the back of your ceremony area. They'll twinkle and sparkle as you marry the love of your life.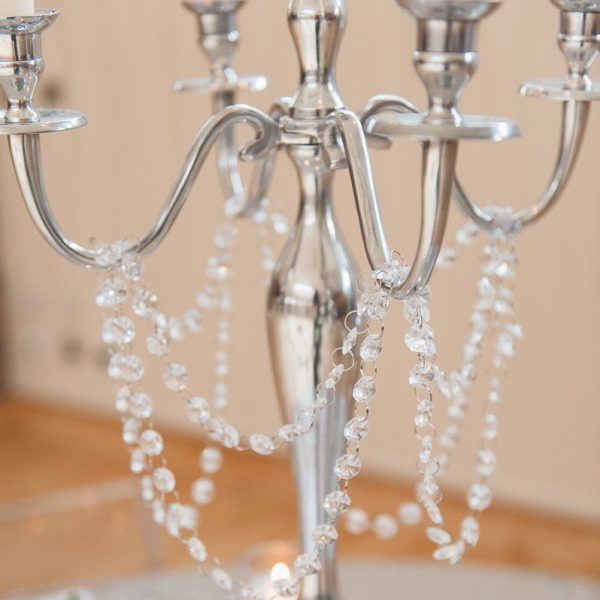 Winter Wonderland Wedding Tree
A Christmas tree can easily be a part of your wedding venue décor. But we're not talking about traditional fir Christmas trees, we're talking about a guest book Christmas tree! All you need to do is spray paint a small branch that's free from any leaves. We recommend silver, white or even icy blue. Place it in a pot and weigh it down with pine-cones, baubles or anything else that takes your fancy. Ask your guests to write a lovely message or piece advice on a luggage tag and attach it to the branches of the tree. You've got yourself a unique Christmas tree guest book that you can treasure forever.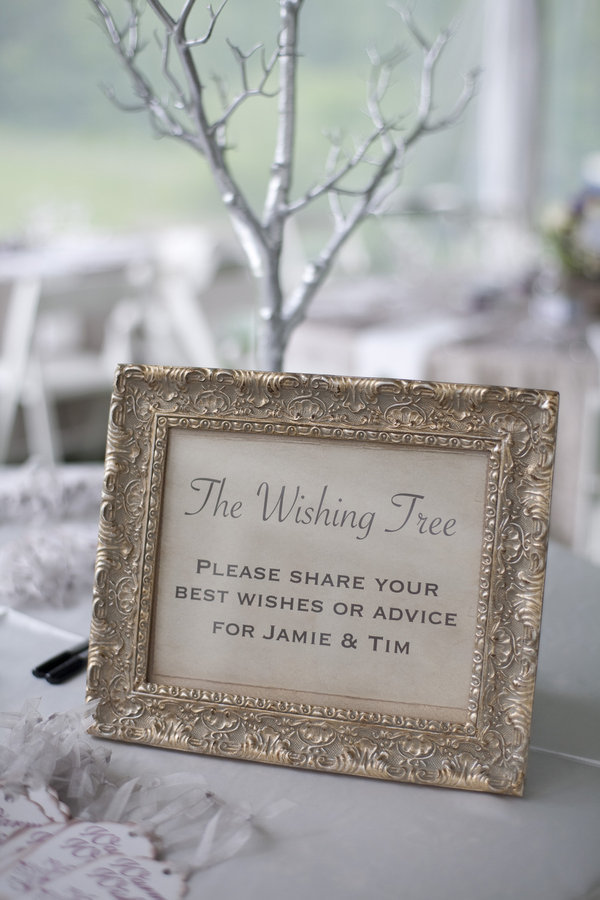 Winter Wonderland Centrepieces
You can also use trees and branches as part of your Winter wonderland wedding centrepiece. Branches placed in vases are a simple yet effective way of adding to your table décor. You could decorate the branches with Christmas decorations or pinecones.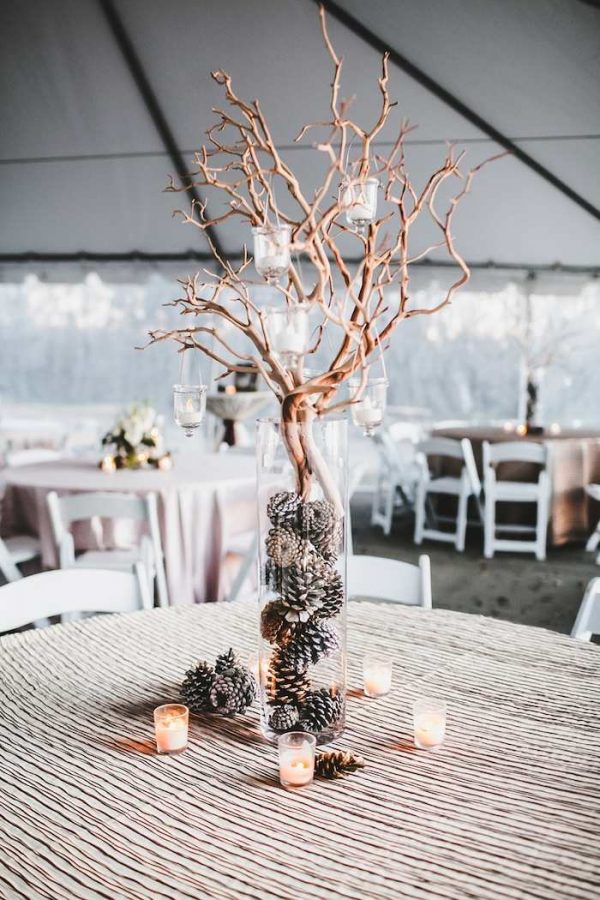 Sparkly Sequin Table Runners
Sequin table runners have taken the wedding world by storm over the last couple of years and they're absolutely perfect for a Winter wonderland wedding. Whether you use them on your reception tables or your wedding cake table, they'll effortlessly add a touch of sparkle to your day.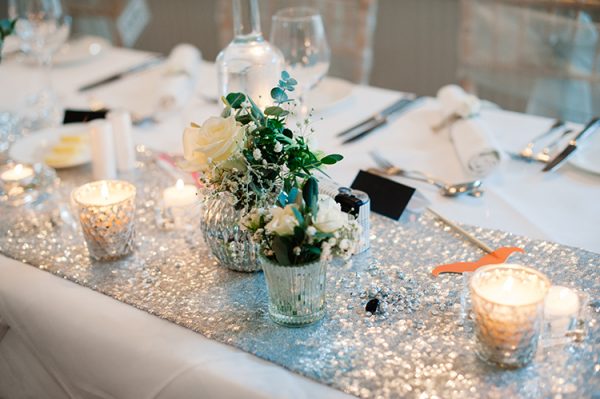 Frosty Blue Tables
Style your tables with a frosty blue colour palette to make your guests feel like they've stepped into a magical Winter wonderland wedding. Icy blue napkins teamed with cool blue plates and cutlery can instantly transform your tables and even your wedding venue. If you've already got silver cutlery, why not tie it with a silk blue ribbon for a dash of elegance?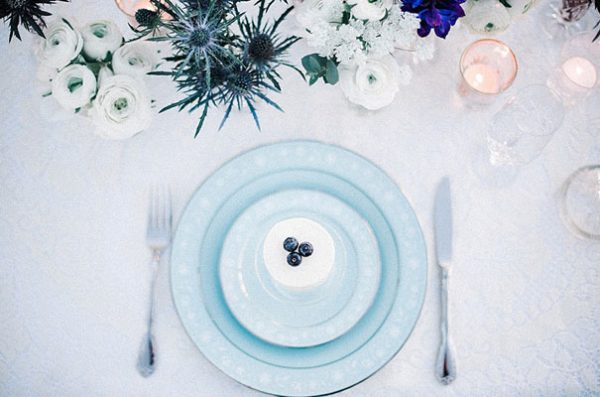 Light Up Letters and Fairy Lights
As we mentioned earlier, you'll need to use a lot of lighting throughout your reception in the Winter. Drape pretty fairy lights across the ceiling and entrance of your venue to make your reception feel truly magical. Light-up letters are also a popular way of creating a warm, Winter glow. If you want to go all out with your festive theme, why not opt for light-up stars and dot them around your wedding dance-floor?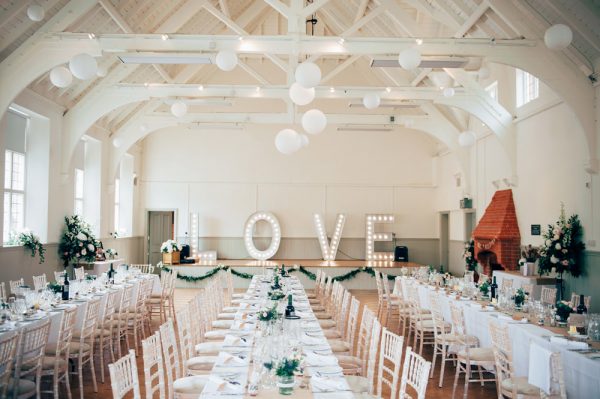 Snowflake Lanterns
Frosted snowflake lanterns and hanging vases full of tea-lights will look stunning hanging around your wedding venue. You could adorn your gift table, dessert table or wedding entrance with pretty Winter lanterns. Light up the outside of your wedding venue by hanging lanterns from the trees – perfection!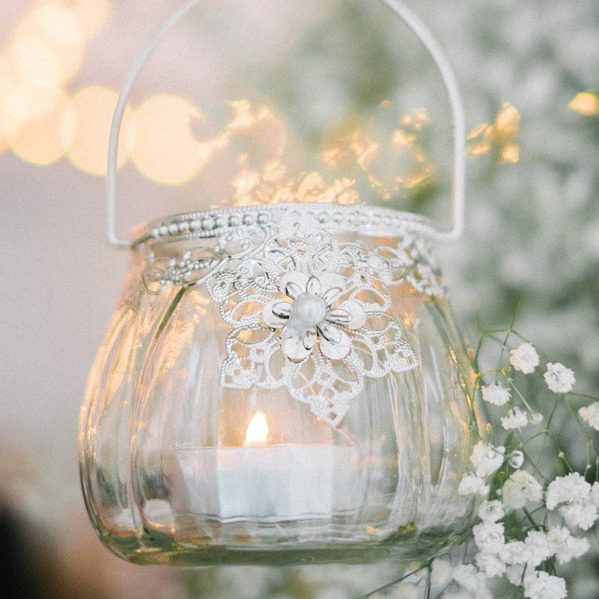 Discover more of our favourite Winter wonderland wedding ideas here!