Pretty Pew Ends Using Linen Runners, Flowers & Lanterns
Your ceremony will capture that special 'I Do' moment, so you want to make sure your venue looks utterly beautiful for both you and your guests to enjoy. We're sharing some inspiration for pretty pew ends today, using a dreamy combination of linen runners, flowers and lanterns. If this sounds like heaven to you, we suggest you keep reading…
Pretty Pew Ends Using Linen Runners, Flowers & Lanterns
Decorating the ends of your pews helps to add colour, interest and personality to your ceremony space. Featured on Style Me Pretty, we just adored how this couple opted to decorate their pew ends. If you want something a little different to a traditional bunch of posies tied to the end, we think you'll fall in love with this gorgeous combination of rustic elegance…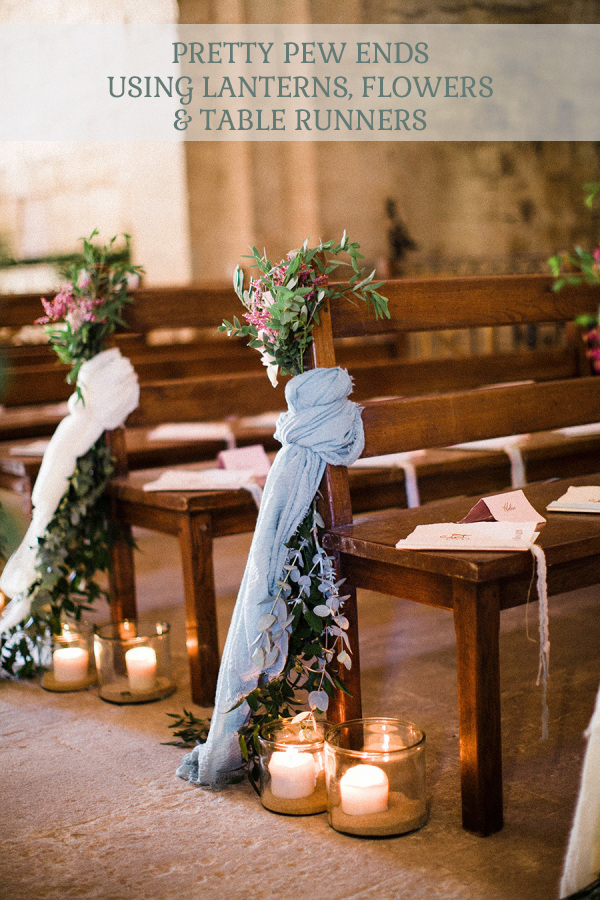 What You'll Need:
Opt for linen runners in shades that fit in with your chosen wedding theme or colour scheme. If you're planning a delightful pastel colour combination, you could use varying hues of blush pink, baby blue and pale mint. Planning a minimalist wedding? Then grey linen runners will look so chic. Simply place a handful of pretty blooms against the pew end and secure with a linen runner. There are a number of different ways you can tie the linen runners to the pew ends, and you can have some fun finding your favourite style. To add a fabulous finishing touch, just add one or two glowing lanterns along the aisle for a dash of romance.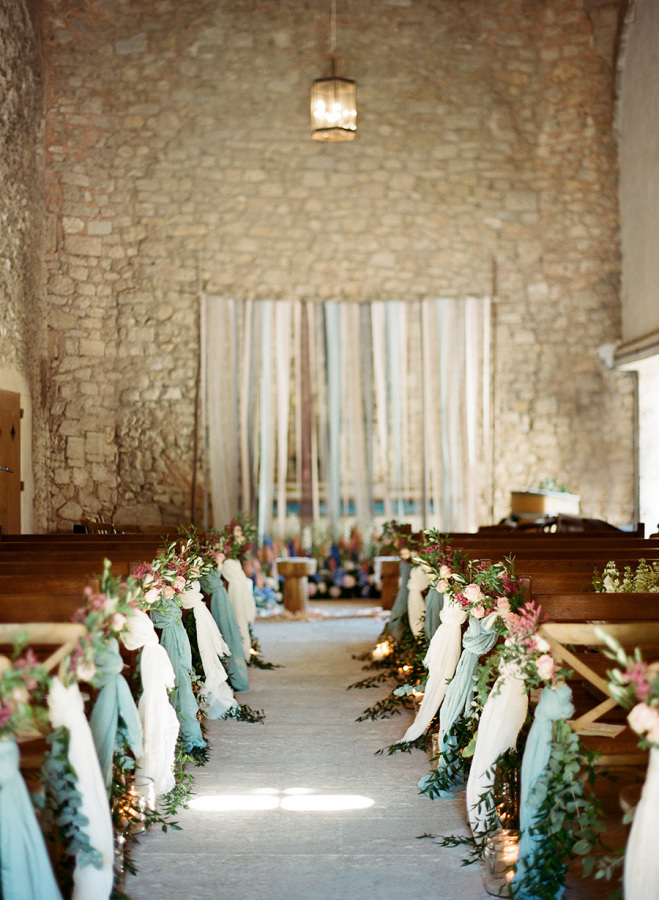 We recommend using blooms that take inspiration from your wedding bouquet. It will help to tie your wedding theme together and will make sure it looks coordinated.
Both images via Style Me Pretty and captured by Love is a Bird.