How To Create A Pretty Pink Wedding Theme
A pink wedding theme is one of the most popular colour schemes out there; whether it's dusky rose pink or delicate baby pink, couples seem to adore it. It's romantic, feminine and made for a Spring soiree. A pink wedding theme can be anything you want it to be: bohemian, modern or even rustic! Indulge in some wedding inspiration today and find out how you can create this ultra pretty colour palette…
We've concentrated on a variety of pink shades, including soft Peony pink and divine deep pink. It shows that you don't have to focus on simply one shade, and using a number of different pink tones means you have more choice when it comes to choosing wedding décor! I also think a mixture of pink shades work beautifully together.

Pretty Pink Wedding Inspiration
Blush pink wedding gowns are huge news in recent years – particularly dresses with floral embroidery! This style of gown is completely romantic and it's a perfect choice for a girly bride who wants to embrace the pink colour palette. If you'd rather use subtle pink details in your aisle style, opt for baby pink heels peeping out from under your dress and a rose pink sash around your waist. Don't forget about your bridal make-up! We're talking rosy pink blusher on your cheeks, delicate pink lipstick and of course – pink nails!
Pink always looks wonderful on bridesmaids and this is where you can effortlessly mix and match darker and lighter shades of pink. Why not dress your maid of honour in a floral pink bridesmaid dress? She'll stand out amongst the other bridesmaids, but they'll still look coordinated. Pink peonies or roses are a must-have when it comes to the bridal and bridesmaid bouquets! Add a pretty pink ribbon around the stems of each bouquet. Why not make your wedding bouquet extra personal by tying a mini photo frame into the ribbon? You could include your favourite photos of loved ones, and it'll feel super special as you walk down the aisle.
I love the thought of creating a lovely floral archway for your wedding ceremony, especially for a Spring wedding when there is a plethora of pretty pink posies. Cream and mint jars or jugs will look beautiful full of rosy pink blooms. You can easily use flowers as inspiration for your pink wedding – whether its your décor, stationery or wedding cake!
Speaking of cake, let's take a look at your wedding food and drinks. Serve pretty pink cocktails with pink striped straws to your guests – strawberry and raspberry flavours will not only look the part; they'll be delicious too! Pink heart-shaped cookies are a lovely alternative to traditional canapés and they also make for fab wedding favours. If you're having a dessert table, add some cute pink flags to miniature cupcakes! If you're planning a pink tea-party wedding celebration they'll look wonderful.
There are so many things you can do to create a pretty pink wedding theme, and we could talk about this colour scheme forever! If you are planning a pink wedding browse our favourite pink wedding decorations for sale here.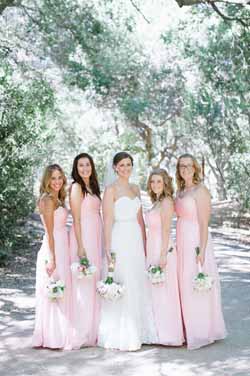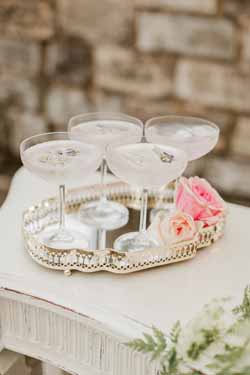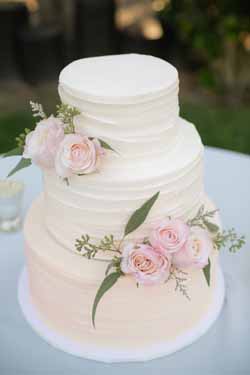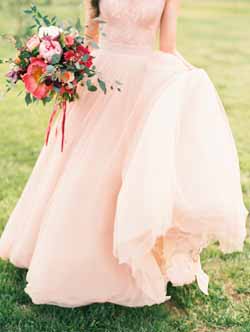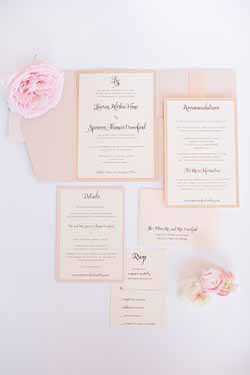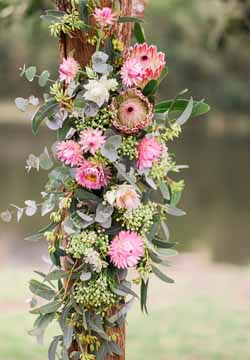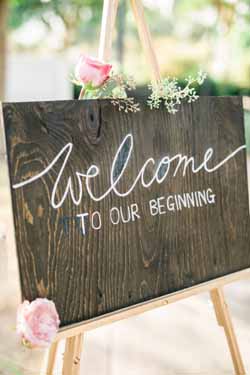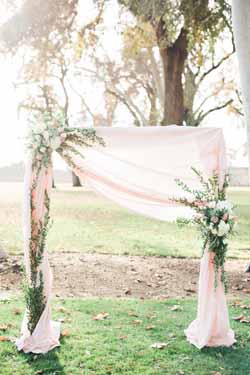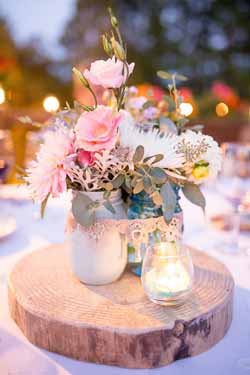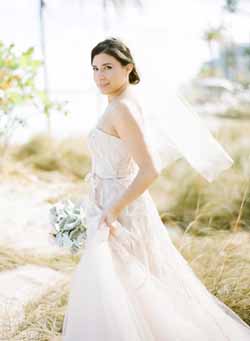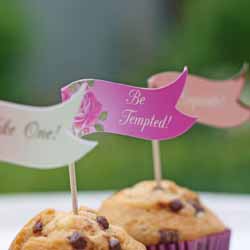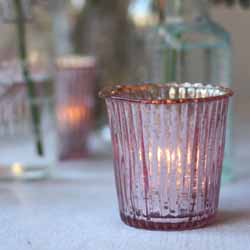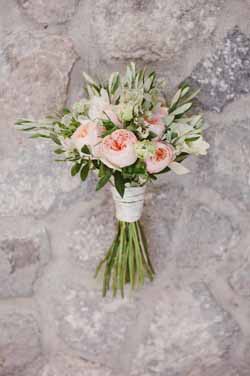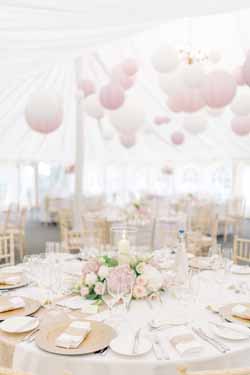 Photography Credits
Image 1: Source – Photographer / Image 2: Source – Photographer / Image 3: Source –Photographer / Image 4: Source – Photographer / Image 5: Source – Photographer / Image 6: Source – Photographer / Image 7: Source – Photographer / Image 8: Source – Photographer / Image 9: Source – Photographer / Image 10: Source – Photographer / Image 11: Source – Photographer / Image 12: Source – Photographer / Image 13: Source – Photographer / Image 14: Source – Photographer