Olive Wedding Confetti and Decoration Ideas
Are you planning a rustic wedding celebration? Perhaps you're dreaming of a beautiful wedding in Italy? Then you may love the idea of using olive wedding confetti and olive leaves throughout your wedding day. We've got heaps of fab ideas…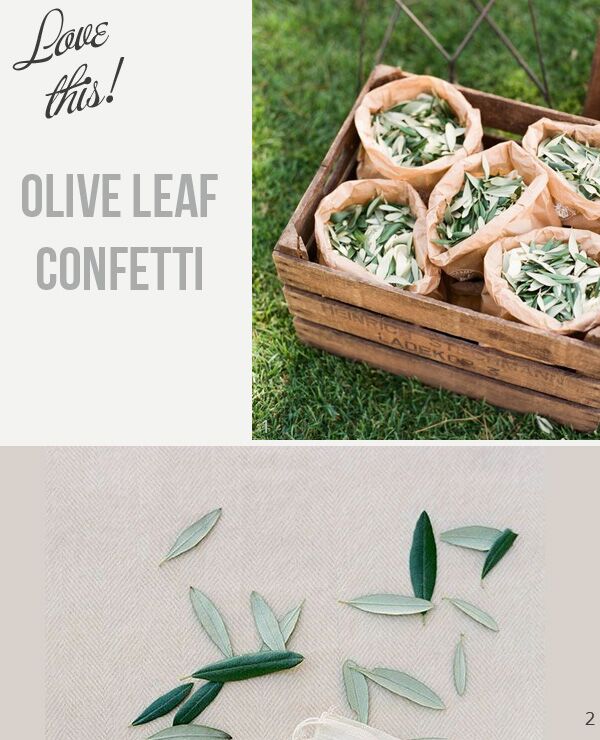 Image 1: Source – Photographer / Image 2: Source – Photographer
Olive Wedding Confetti and Decoration Ideas
While we adore pretty petal confetti here at The Wedding of my Dreams, we do think that olive leaves make a fab alternative for your nuptials. They are seriously on-trend with Pantone's Colour of the Year, and they are an unusual choice that your guests will love throwing. Our natural linen bags look lovely filled with lots of olive leaves. You could even personalise the front of the bags with your initials and wedding date.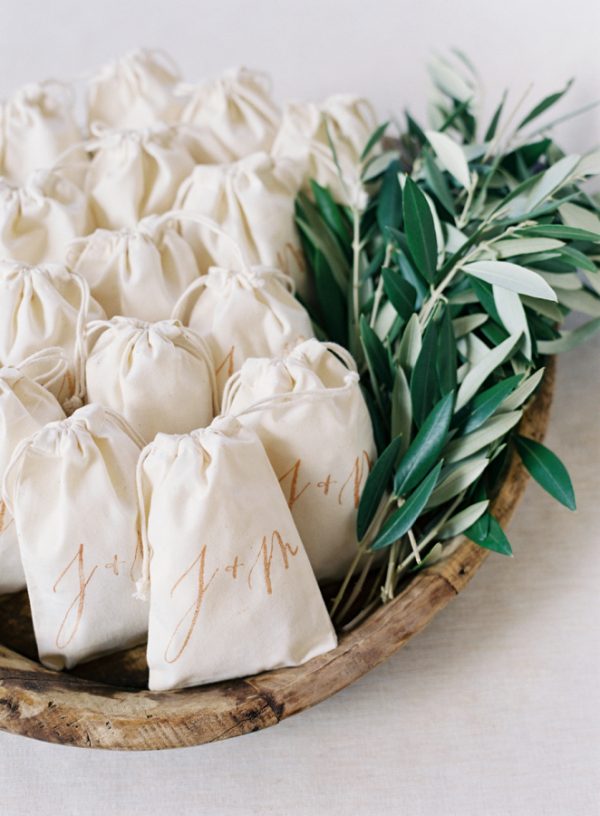 Sometimes the simplest ideas look the most special, and our white confetti cones are the perfect choice for an Italian-inspired wedding day. You could also decorate your wedding venue with lace table runners or mason jars wrapped with lace, to keep your theme looking coordinated.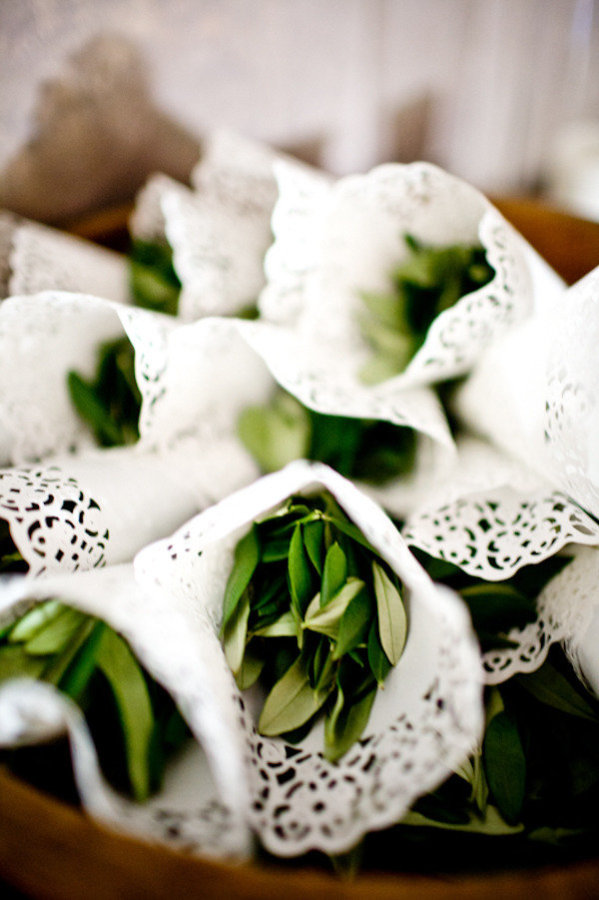 If you want to create a rustic vibe on your wedding day, we suggest filling large hessian bags with handfuls of olive wedding confetti. Store them in various wooden crates for an extra nod towards your rustic celebration. You can also use wooden crates as part of your table centrepieces or to hold your wedding favours. Take a look at our favourite ways of using wooden crates at your wedding day.
You don't just have to stick to olive wedding confetti. You could mix it with other herbs and greenery such as mint, basil or eucalyptus. This will also have to give your wedding confetti a delicious fragrance, making that magical confetti moment even more special!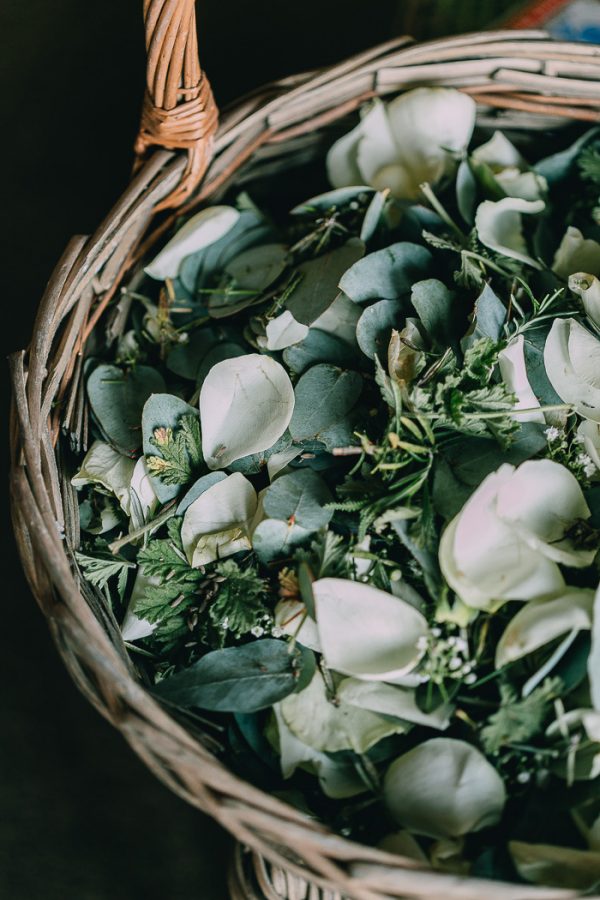 If you and your hubby-to-be are literature fans or if you met in a bookstore, why not use the pages of a book as your confetti cone? You could create your very own book-inspired confetti cone by writing out your love story. Your guests can them scoop up your olive wedding confetti while reading about how you met!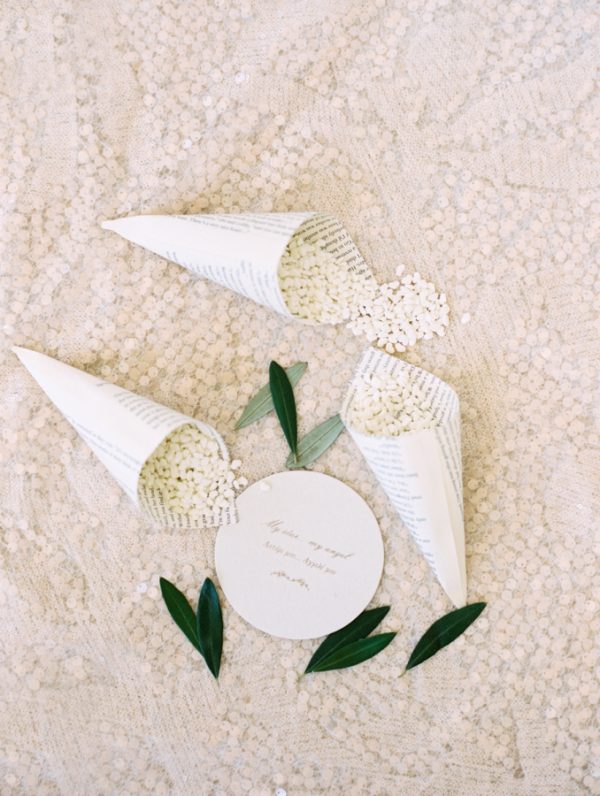 Your guests will love seeing a unique and unusual idea for wedding confetti, and it really is the perfect match for a rustic wedding in Italy. If you love the idea of using olive leaves throughout your special day, keep reading as we are treating you to some decor ideas…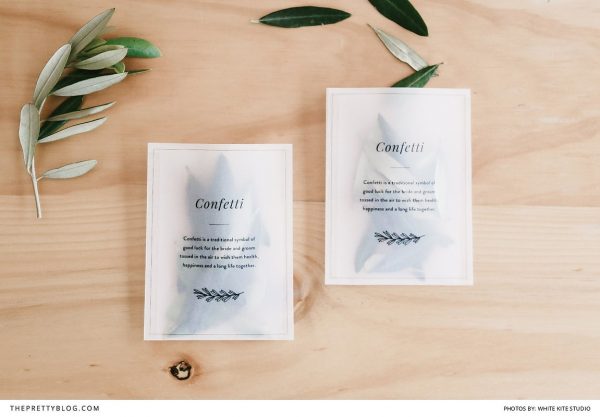 You can tie a bunch of olive branches to the end of your aisle pews or chairs. Lace, hessian or silk ribbon will look gorgeous!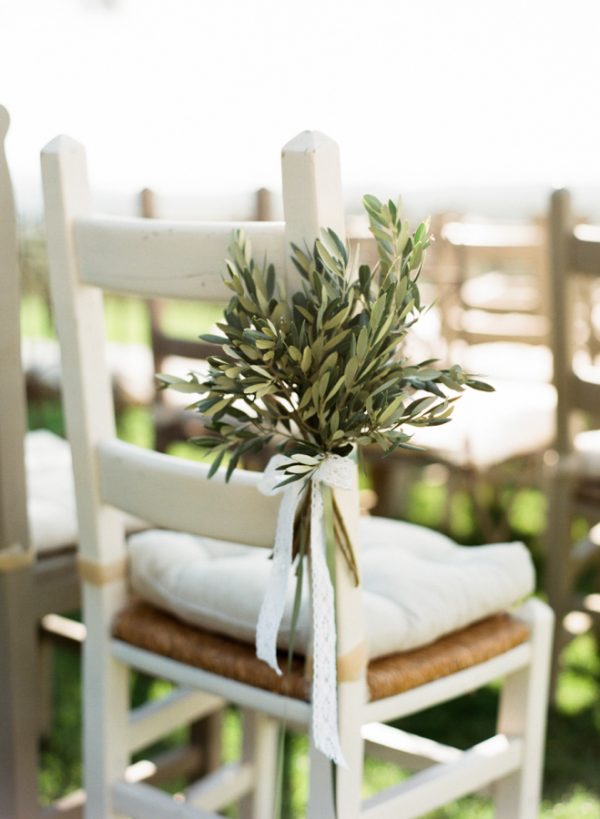 When it comes to aisle decorations for outdoor weddings, olive leaves are a wonderful choice. Simply line the aisle with lots of olive leaves – simple, stylish and an easy DIY job.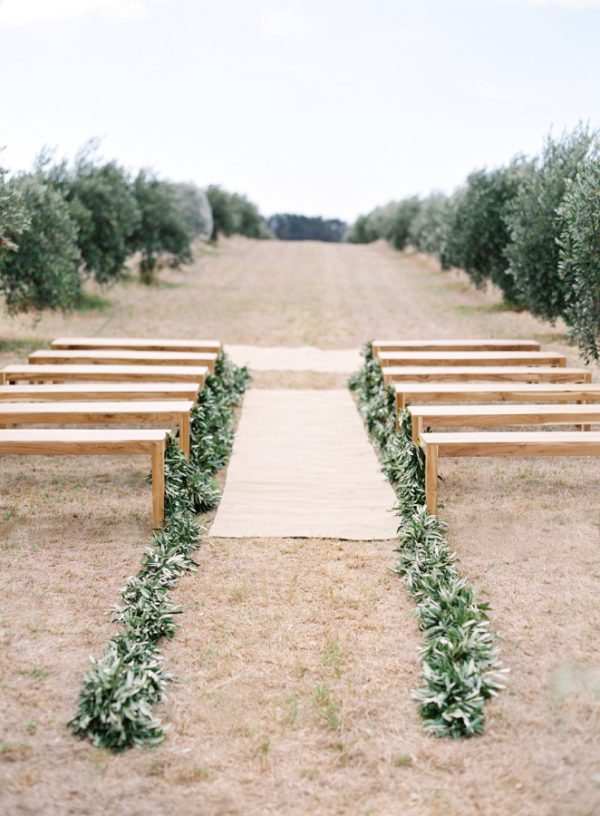 A sprig of an olive branch is all you need to make your wedding place settings look beautiful. Tie your place settings in with the rest of your table decor by using olive leaves in your centrepieces too. You could even offer your guests mini bottles of olive oil as their wedding favours.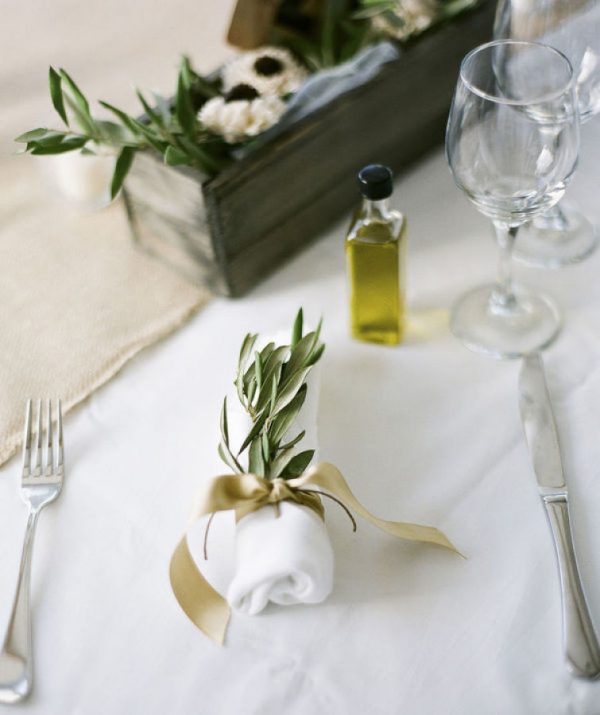 Why not go all out and create a chic olive station at your wedding day? You can serve a variety of olives along with delicious wines and breads to accompany. It will look delicious and your guests won't be able to resist a self-serve olive station.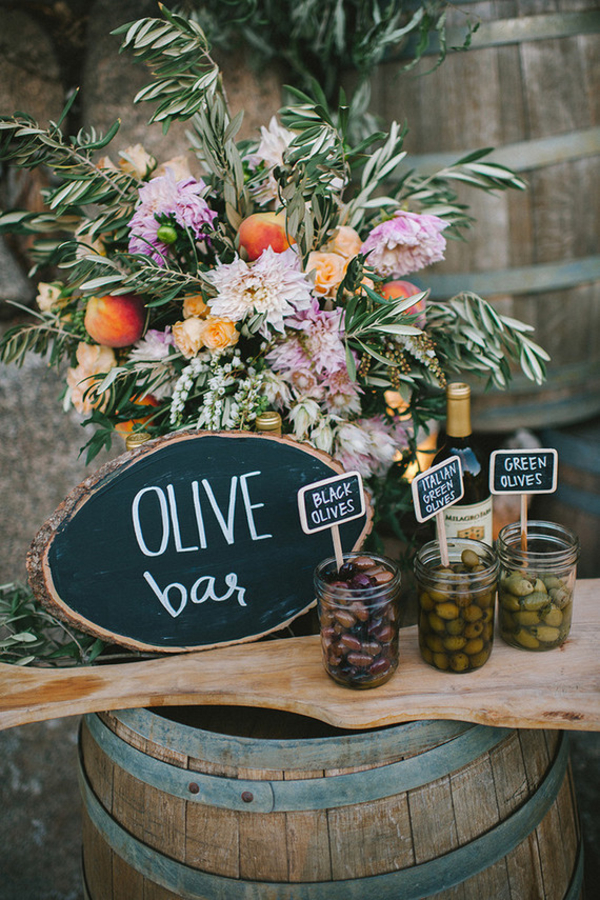 Olive leaves not only make a unique choice for your wedding confetti, they can be used to create rustic wedding decorations! Will you be using olive leaves throughout your wedding?