Copper Wedding Ideas And Decorations
When it comes to recent wedding trends, there has been one on our radar that we just cannot ignore. While gold and silver have always been a popular choice for wedding colour schemes, couples are now swapping traditional metallic hues with industrial-inspired copper. This ultra-cool shade is a wonderful choice for a modern wedding with an edgy, urban vibe. However, you can also create a rustic glamour theme by teaming it with lots of wooden details. Have a nosey at our favourite copper wedding ideas and decorations…
Copper Wedding Ideas And Decorations
Brides and grooms are getting super creative when it comes to their ceremony spaces, and a copper archway really create a very special area to exchange your vows. You could adorn a copper archway with greenery and flowers, or you could surround it with lanterns and candles.
We have a fab collection of copper wedding ideas and decorations. Our copper candle sticks and tea light holders look divine dotted around your wedding venue, along your gift table or as part of your table centrepieces. Team copper candles with our dried moss table runner for a rustic glamour effect, or pair with copper terrarium vases for an industrial theme.

Copper tolix chairs are a stylish alternative to traditional pews or wedding reception chairs, and they will help to give your wedding venue a chic modern vibe. If you do opt for a foliage copper archway, why not keep the same design throughout your big day by decorating copper chairs with greenery.
Metallic cakes have recently become a very delicious craze in the world of weddings, and your guests won't be able to resist a slice of copper-iced wedding cake. On the other hand, you could have a very simple white iced cake with a copper calligraphy cake topper. We suggest displaying it on a copper cake stand or sequin table runner. As mentioned earlier, if you do want to team copper wedding ideas with rustic details, why not display a copper cake on a wooden tree slice?
There are lots of lovely ways to incorporate copper into your aisle style too. While a copper wedding dress will make a serious statement as you walk down the aisle, it may not suit everyone! Instead, you could rock some copper jewellery, accessories and even a pair of copper-style bridal shoes. Add a hint of copper to your wedding bouquet by wrapping a silk metallic ribbon around the stems of your blooms – it'll be all you need to reflect your stylish colour scheme! The groom will look gorgeous in a navy suit teamed with a copper or burnt orange buttonhole. He could also wear copper cufflinks for a subtle nod towards your ultra-cool wedding theme.
This wedding theme is modern, stylish and guaranteed to be envy-inducing! Take a look at our gold, glitter & bronze wedding decorations here.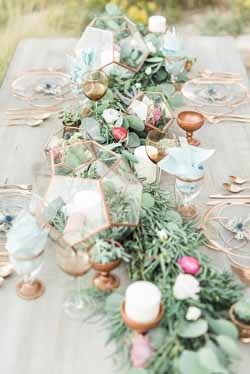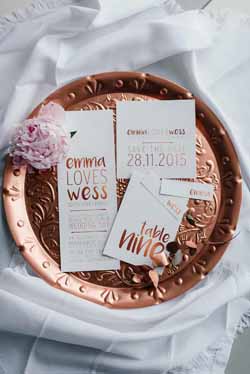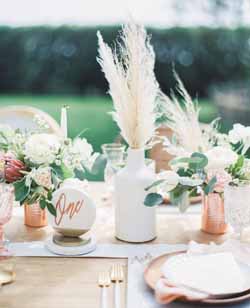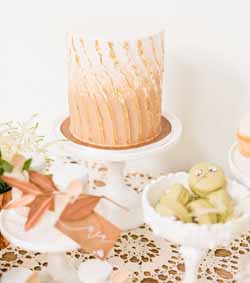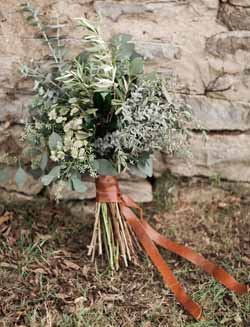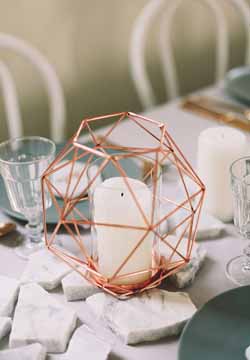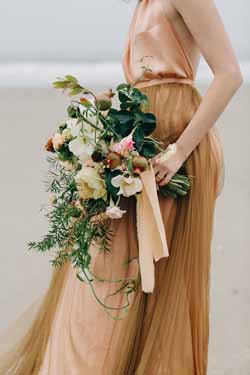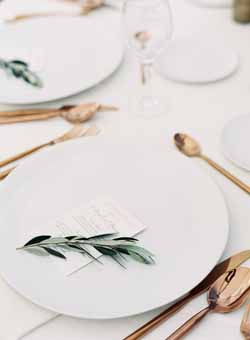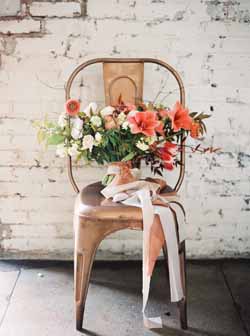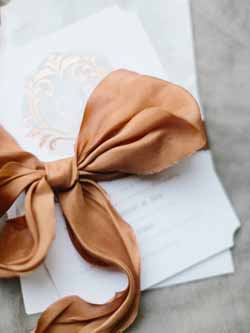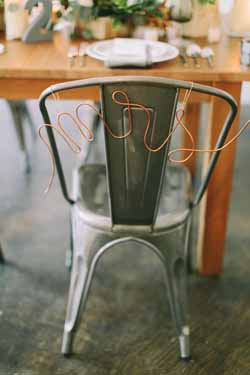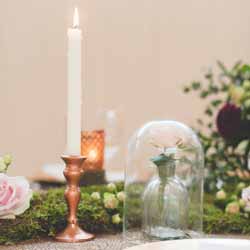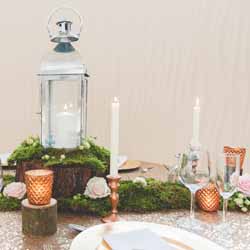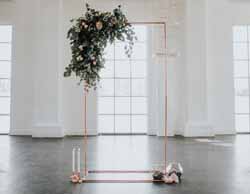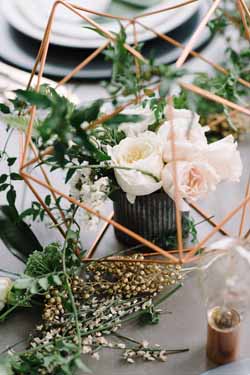 Photography Credits
Image 1: Source – Photographer / Image 2: Source – Photographer / Image 3: Source – Photographer / Image 4: Source – Photographer / Image 5: Source – Photographer / Image 6: Source – Photographer / Image 7: Source – Photographer / Image 8: Source – Photographer / Image 9: Source – Photographer / Image 10: Source – Photographer / Image 11: Source – Photographer / Image 12: Source – Photographer / Image 13: Source – Photographer / Image 14: Source – Photographer