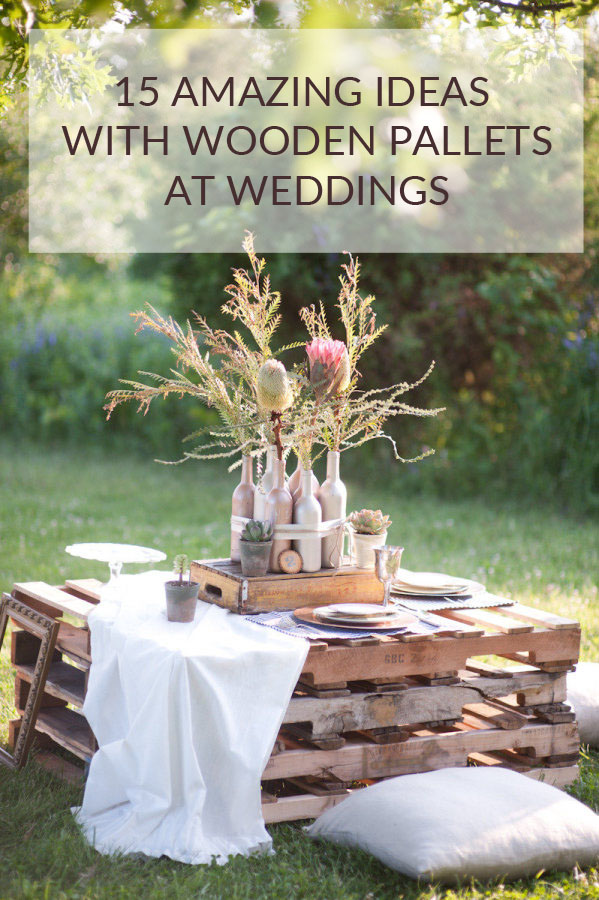 Wooden pallets are a fab decoration idea if you're planning a rustic or country barn wedding theme. They can be a fun DIY task for you and your bridal party to carry out, and there are lots of wonderful ways to use them throughout your big day. Take a peek at our favourite wooden pallet wedding ideas…
15 Wooden Pallet Wedding Ideas
Wooden pallets can be used in lots of lovely ways, including as signage for your wedding venue. We love the thought of writing your favourite quotes on the wooden pallets and displaying them at your wedding ceremony. This will look just beautiful if you're having an outdoor celebration.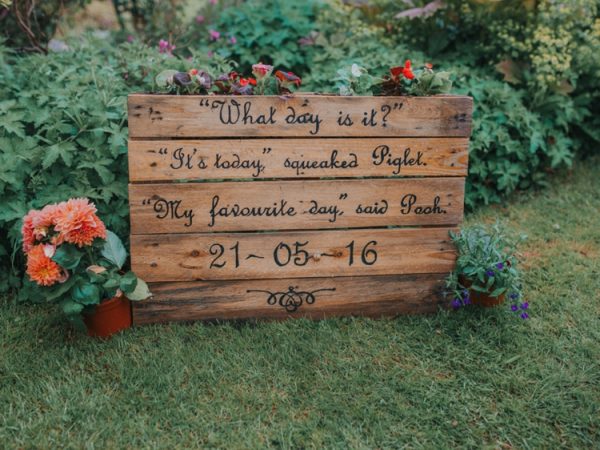 Instead of traditional signposts, use wooden pallets at your wedding to direct your guests around your venue.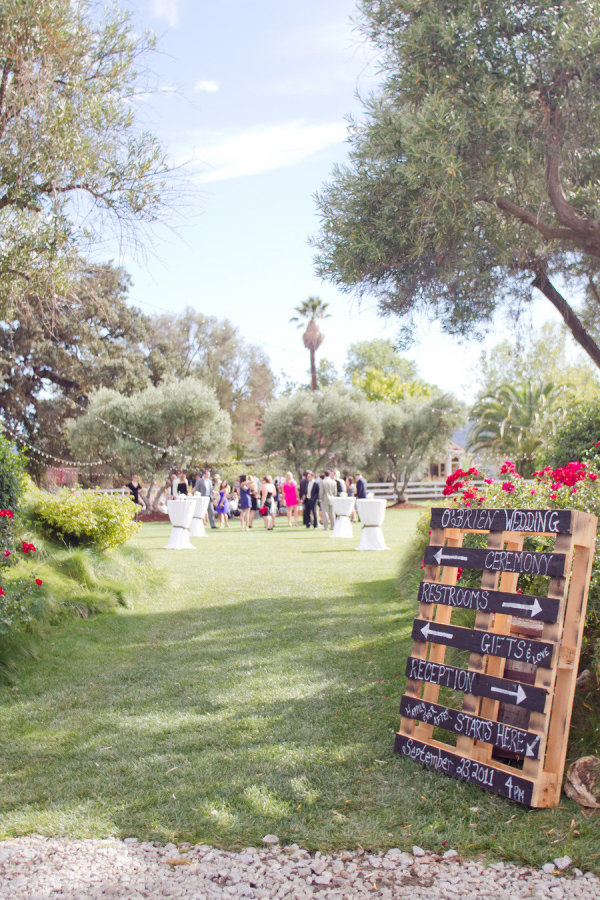 If you don't fancy a traditional order of service, why not use wooden pallets to display your wedding day timings? A fab alternative to wedding stationery, this will help to give your wedding day a rustic feel.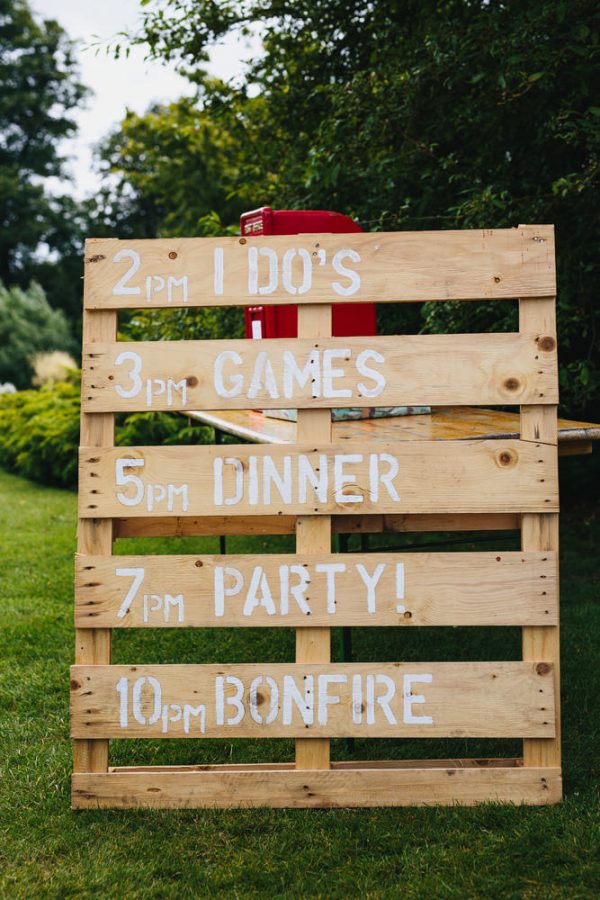 Fuse industrial vibes with a rustic touch by using wooden pallets throughout a warehouse wedding venue. They can be used alone for a simple yet stylish backdrop. You could use them as a backdrop for the top table at your wedding breakfast or to hide any areas of your venue that you may not be too keen on.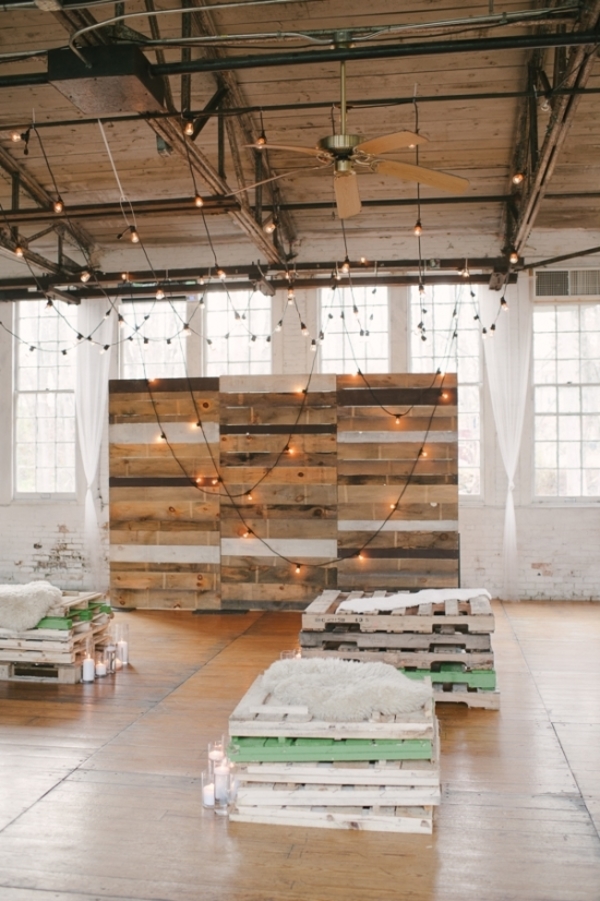 Why not create your very own DIY wedding photo-booth by using a wooden pallet as a backdrop? This is a purse-friendly way of keeping your guests entertained throughout your reception, you'll capture lots of special memories and it will add to your venue décor.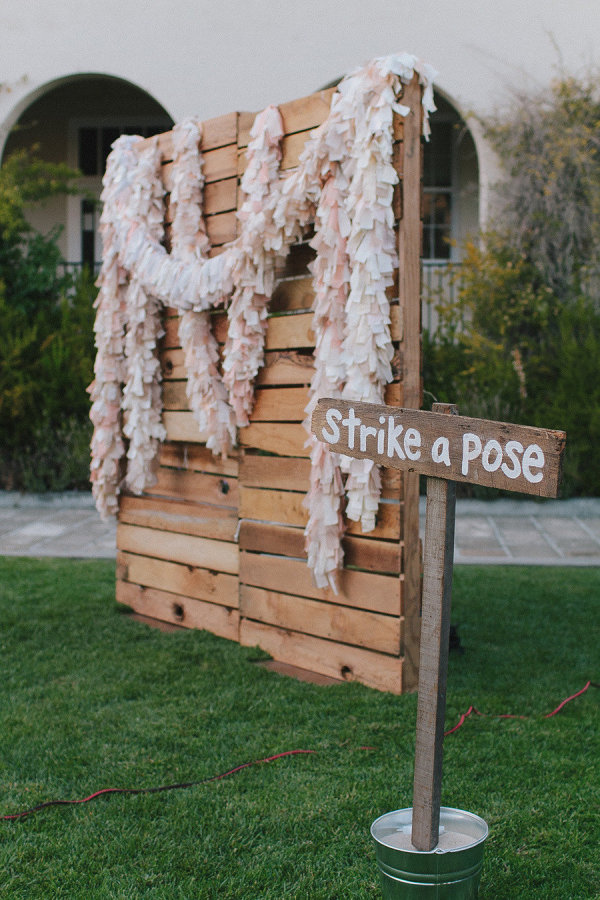 If your wedding venue is fairly simple and you want to add the WOW factor, look no further than wooden pallets for your inspiration. You could hang shelves, wooden crates or wild greenery from the wooden pallets and it will make even the humblest of venues look incredible.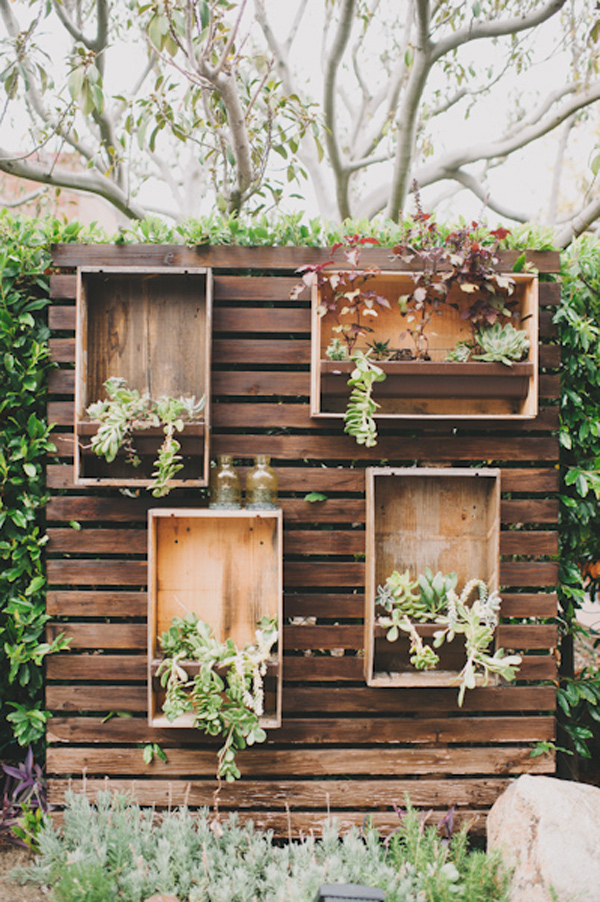 You may have spotted our post showcasing 15 Creative Wedding Cake Table Backdrops, and we think wooden pallets are the perfect way of adding a country barn feel to your special day. You could adorn the wooden pallets with foliage and blooms or decorate them with handwritten calligraphy.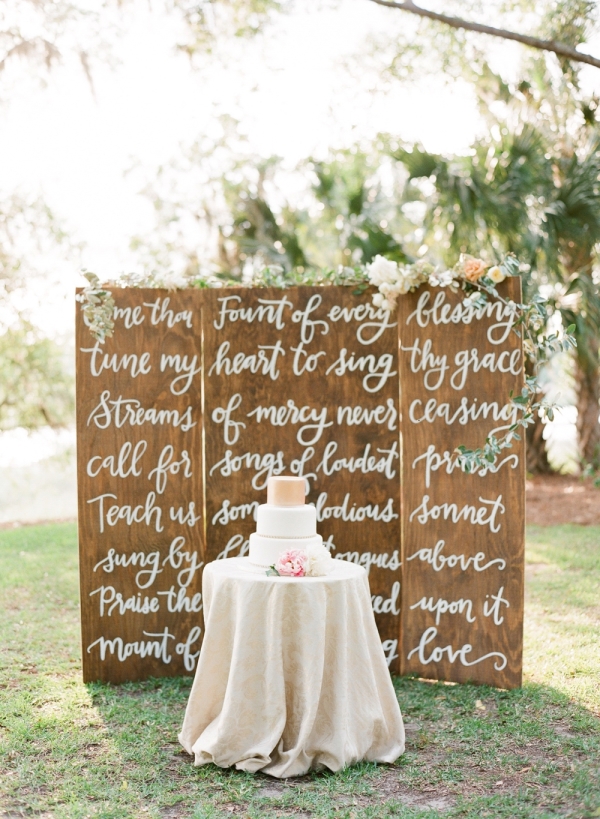 While we're on the subject of food, we couldn't resist including a donut wall made out of wooden pallets. Donut walls are a scrumptious choice for any wedding day and they can be used as wedding favours for your guests. Simply hang donuts onto the wooden pallet using hooks or shelving. You can make it as small or as large as you want using a variety of wooden pallets, it can easily suit any size wedding venue.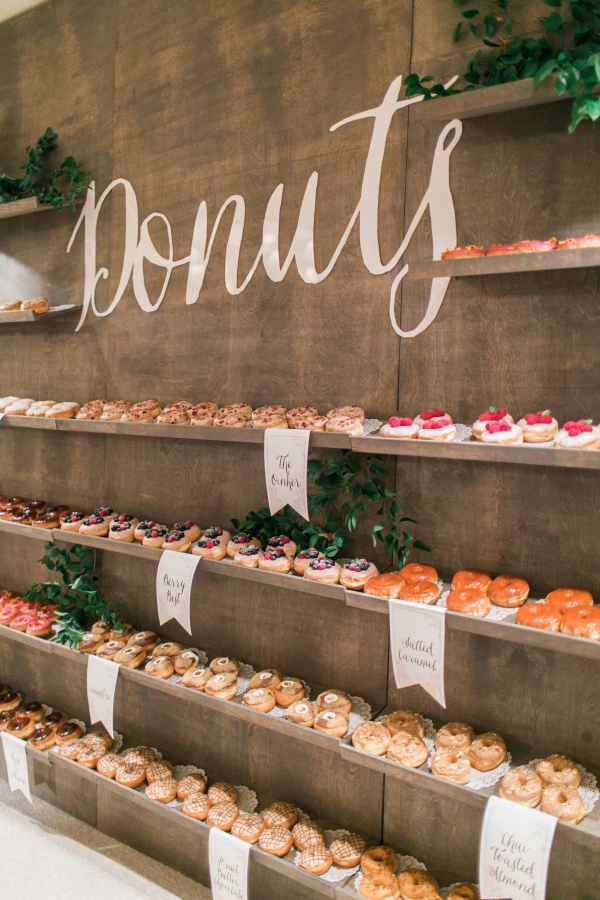 You could also create a unique bar area using wooden pallets. This is a fab idea if your wedding venue doesn't have a designated bar or if you're dreaming of an outdoor celebration. Serve beer, cider or Summery cocktails!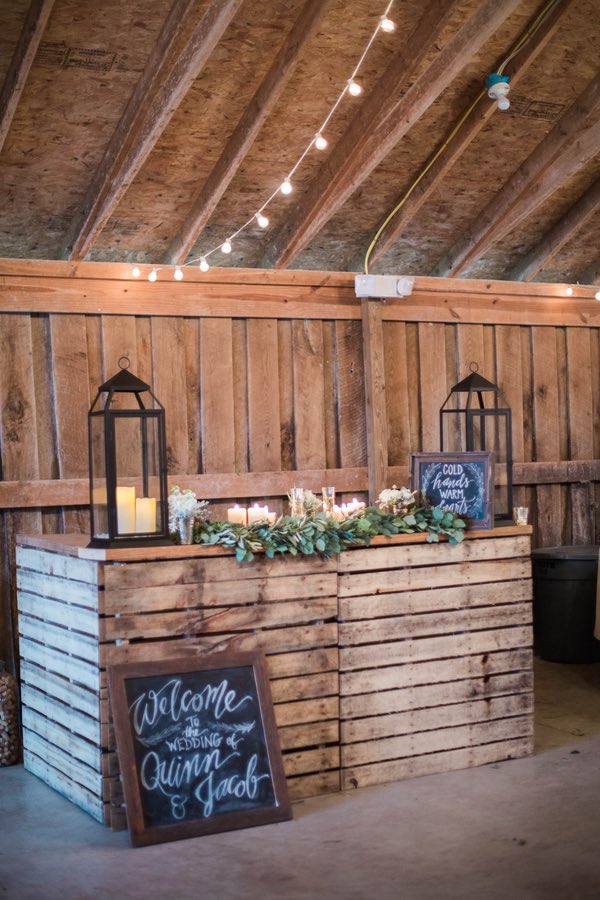 Add a sentimental touch to your special day by creating a family tree display using wooden pallets. You could hang your favourite photographs to a wooden pallet using twine ribbon and wooden pegs. Alternatively, you could pin mismatched frames to a wooden pallet of your families over the generations. This is a romantic idea that all of your wedding guests will love looking at.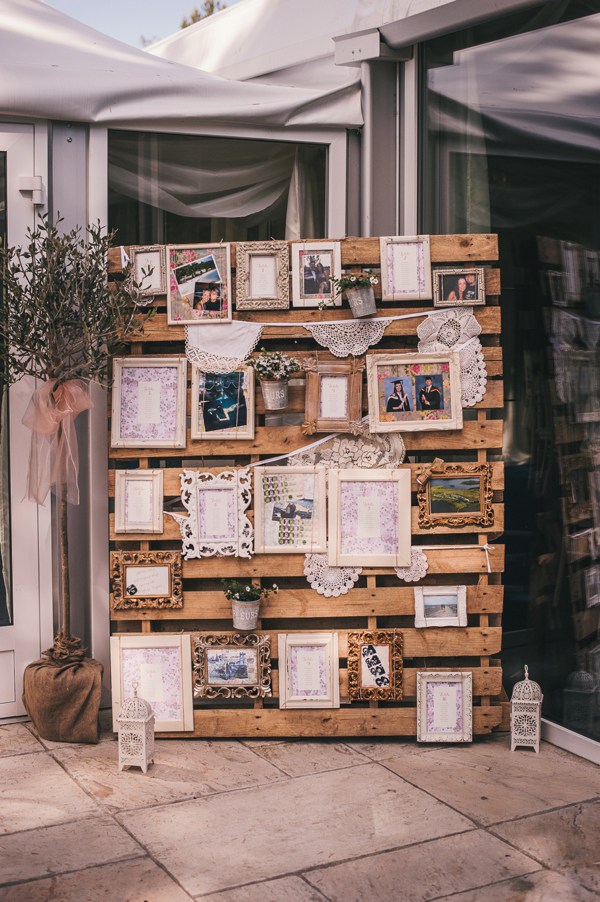 If you're lucky enough to have lots of outside space at your wedding venue, we love the thought of using wooden pallets to create lawn games! A simple game of noughts and crossed will entertain guests of all ages, and it's perfect if you're spending the day outdoors celebrating in the sunshine.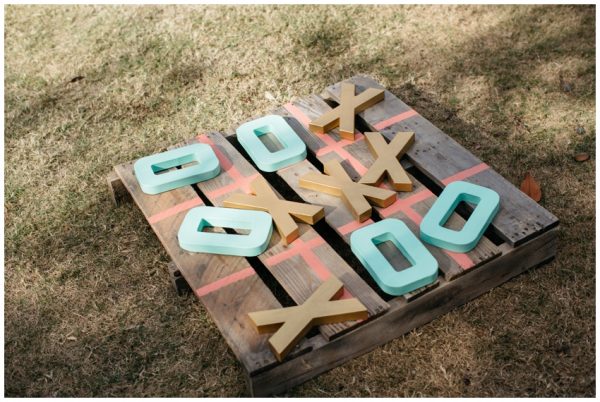 For a rustic or woodland celebration, a wooden pallet wedding seating plan is a wonderful option! Simply peg your seating arrangements to twine ribbon and tie them to the wooden pallet. Simple, effective and fun to put together!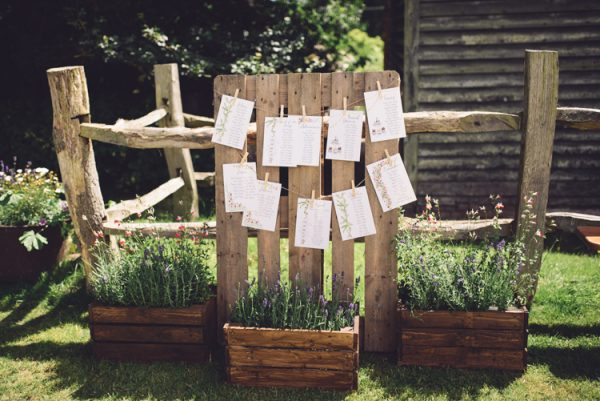 Speaking of seating plans, did you know that you can use wooden pallets as low tables? This is wonderful if you adore the thought of an informal and relaxed wedding day. Surround the table with rugs and blankets for a bohemian vibe.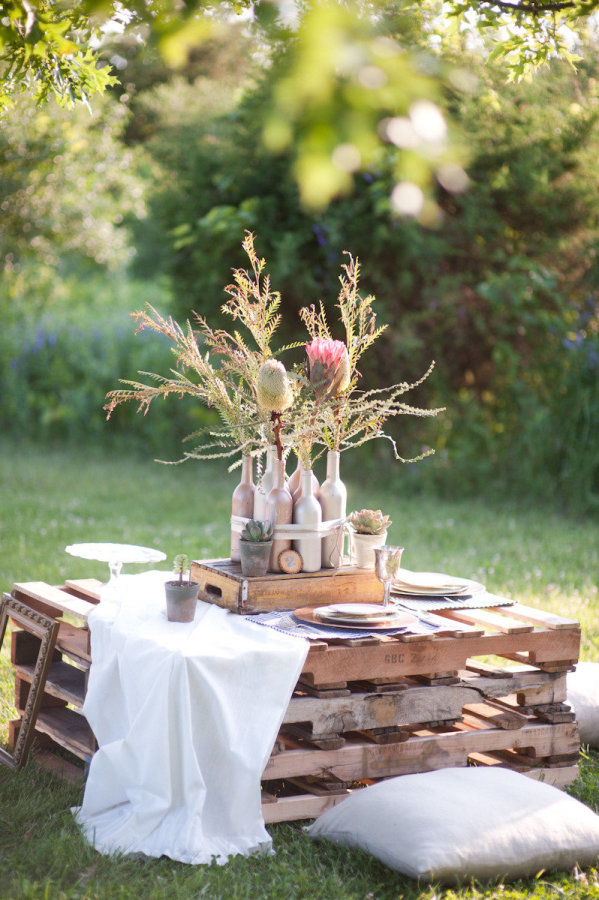 You can even use wooden pallets as alternative chairs for your wedding breakfast. Offer your guests some mismatched cushions to make sure that they're comfortable. This would look incredible in a barn or warehouse wedding venue.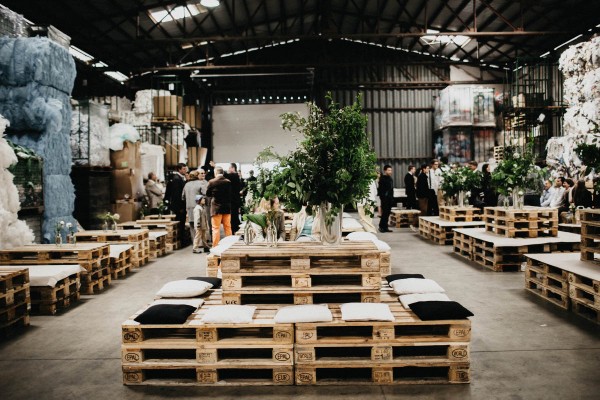 There are hundreds of fabulous wooden pallet wedding ideas but these are just a few of our favourites! If you're planning a rustic or country barn affair, will you be using wooden pallet wedding decorations at your big day?