Antique Silver Footed Centrepieces – Stunning Italian Wedding: Real Wedding
We really love seeing our decorations used at real weddings, how stunning do the floral centrepieces look at this Italian wedding in Rome. The low arrangements are in our antique silver footed centrepieces.
ANTIQUE SILVER FOOTED CENTREPIECES / BOWLS USED AT ITALIAN WEDDING IN ROME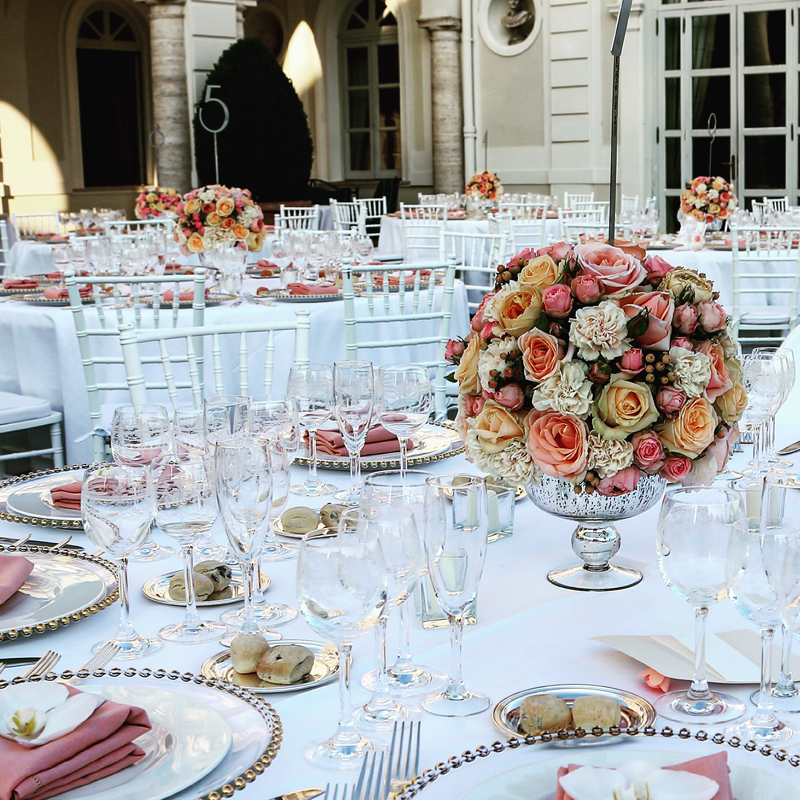 One of our customers, Federica Ambrosini, is a floral designer in Rome, Italy. She used our antique silver footed bowls in the centre of the guest tables filled with an abundance of roses. We love the idea of mixing these low bowls with taller wow factor statement arrangements for the top table too. And how about the views from the venue, just breathtaking. Venue details below.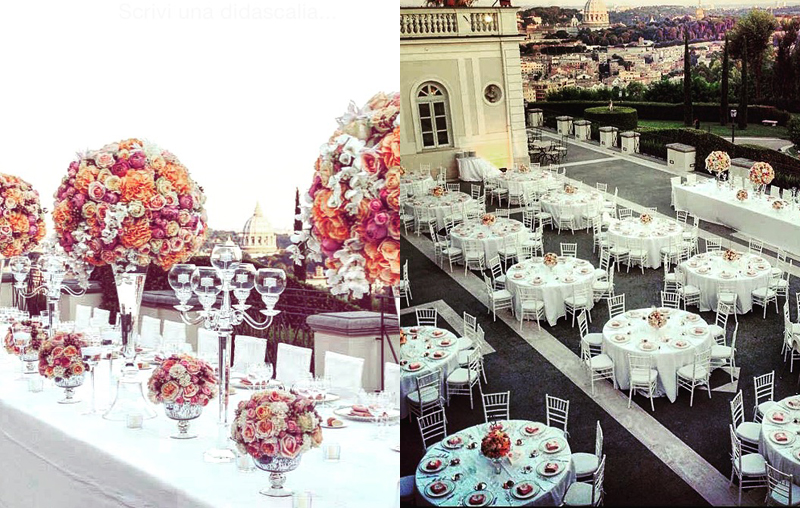 See more floral creations from Federica Ambrosini here.
Venue: Villa Miani
Want to create a similar look at your own wedding, ask your florist to create a similar arrangement in our antique footed bowls.
If you have used our decorations at your wedding be sure to send us your photos, we'd love to see them.