Fun Ideas To Entertain Your Wedding Guests
Wedding garden games
One important aspect of planning your big day is thinking about how you're going to entertain your wedding guests. It can be a long day for your guests, so you want to be sure they're having fun and that there is lots for them to do. Take a peek at our favourite ways to entertain your wedding guests…
Fun Ideas To Entertain Your Wedding Guests
DIY photo-booths are not only fun to take part in, they're fun to make! They can be a creative task for you and your partner to make ahead of the big day, and there are lots of ways to make sure it reflects for your theme. If you're having a vintage wedding day, use lots of antique-inspired frames. Planning a colourful Summer soiree? Then use lots of vibrant ribbons, frames, hats, glasses and props. Your guests will have a great time using the DIY photo-booth and you'll get some hilarious memories to treasure long after your wedding day. If you're not the DIY type then there are lots of companies offering photo booths.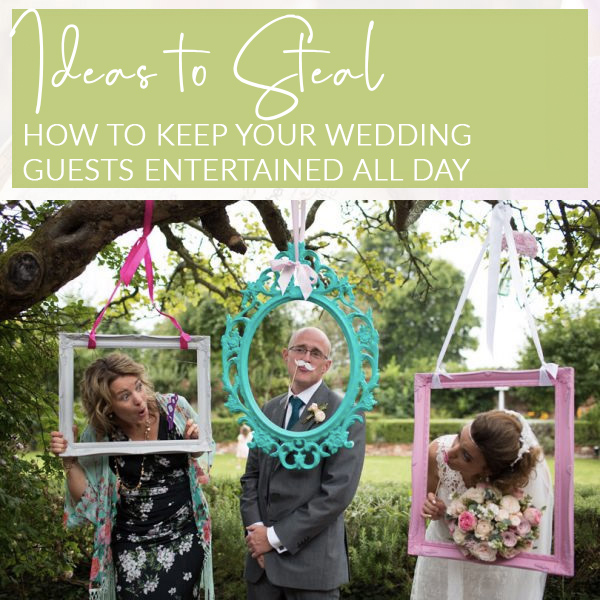 If you're fortunate enough to have lots of outdoor space at your wedding venue, we recommend making the most of it! Garden games such as croquet, boules, jenga or giant pick up sticks are a great way to entertain your wedding guests and it'll get guests of all ages involved.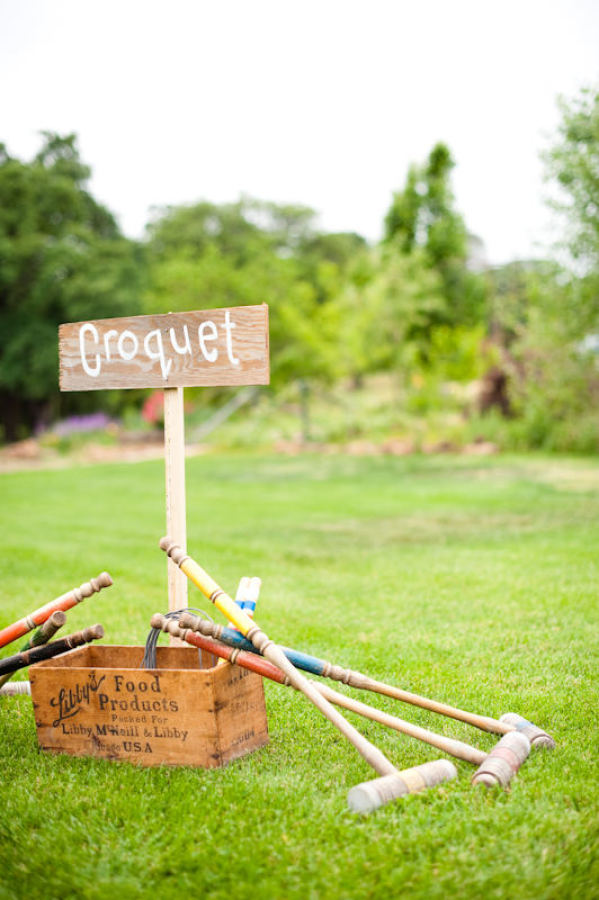 If you're having an outdoor or festival style wedding, you could create a series of mini-games for your guests to compete in. Whether it's tug-of-war or a sack race, both the older and younger guests will want to take part. An afternoon of fun and games is guaranteed to get your wedding guests giggling.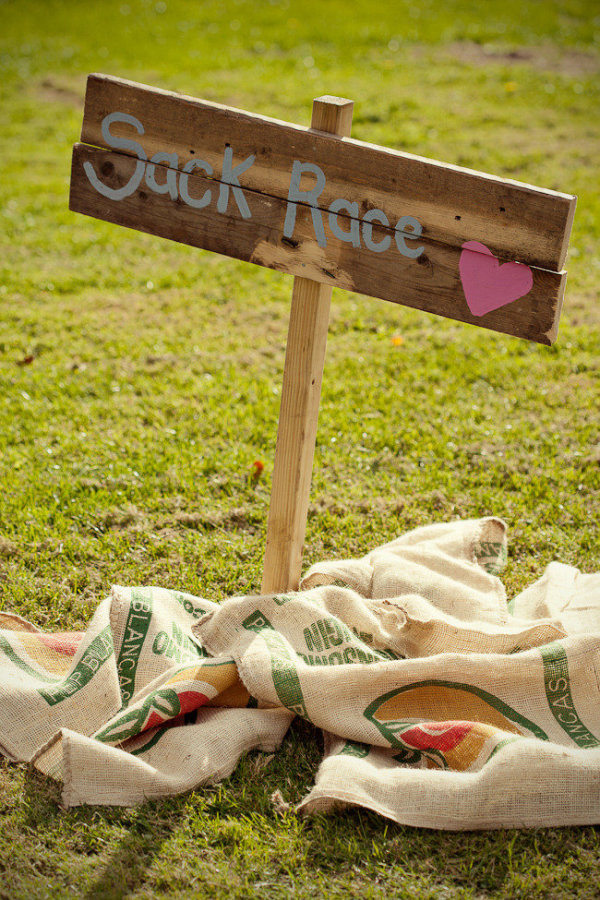 Planning a village fête inspired wedding day? Then why not have some carnival and fête inspired games to entertain your wedding guests. These can be fairly easy to put together and we can promise you that you'll all have a wonderful time.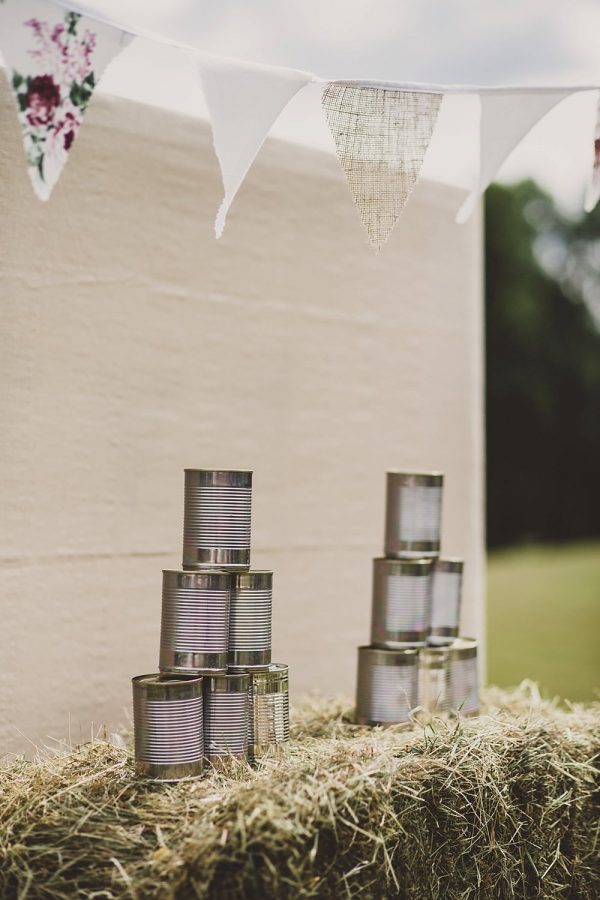 Stuck for ways to keep your guests happy during your wedding reception? Beer pong is a fun and fabulous way to get the party started, and it can be a simple ice-breaker too. For a rustic celebration, why not use wooden pallets to create your beer pong table?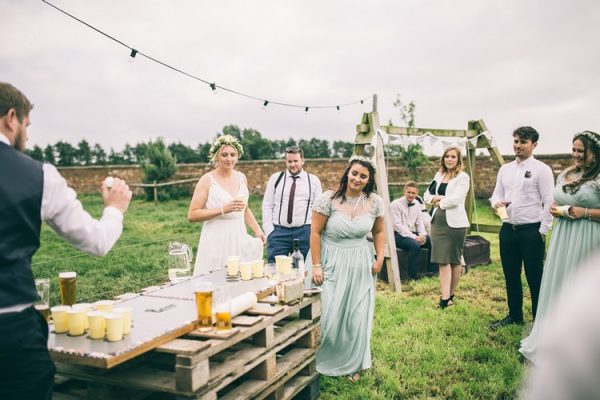 A temporary tattoo station is a unique addition to your wedding day. You could create personalised tattoo stickers to use, such as your initials, wedding date or a wedding logo. Plus, the kids will absolutely adore applying temporary tattoos!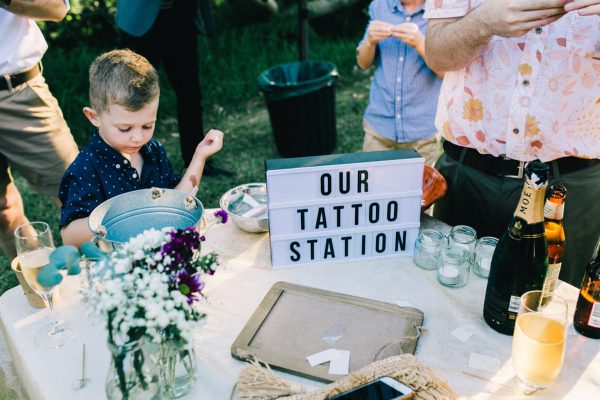 One of our favourite ways of keeping your guests entertained is by holding a contest to guess the length of the speeches. People can place their bets on how long the groom's speech will be, and whoever guesses right wins a prize. No pressure, groom! Another great game for the speeches is to give each guest a different word they can pick out of a hat, each time that word is said during a speech they have to have a drink…. think words like, wife, husband, groom, bride, lovely, thank you, beautiful…..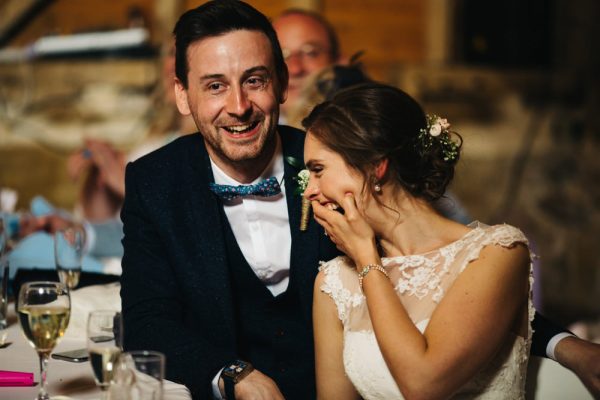 If your guests don't all know each other, why not offer a jar of ice-breaker games on each wedding table. You could create mini dares and tasks for your guests to carry out during the reception. It's a simple yet fun way to get everyone talking and enjoying themselves.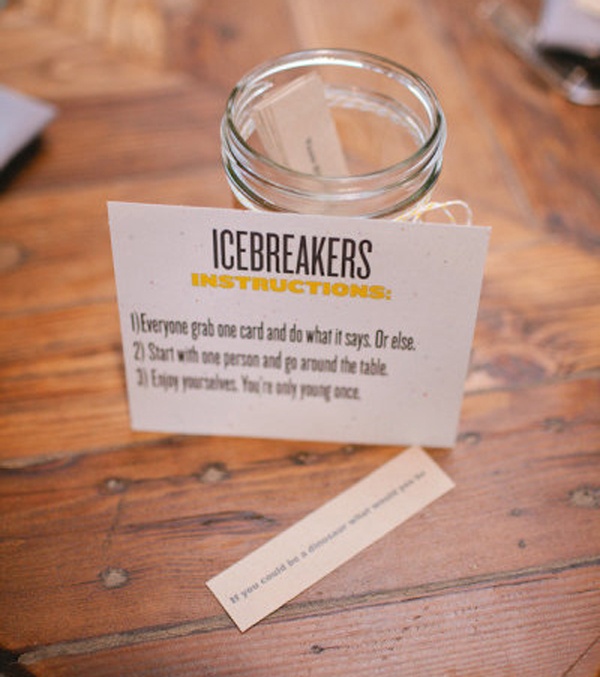 A caricature artist is a lovely way of entertaining your wedding guests and it means they'll be able to take home something special after your big day. You could even offer each guest a drawing as their wedding favour.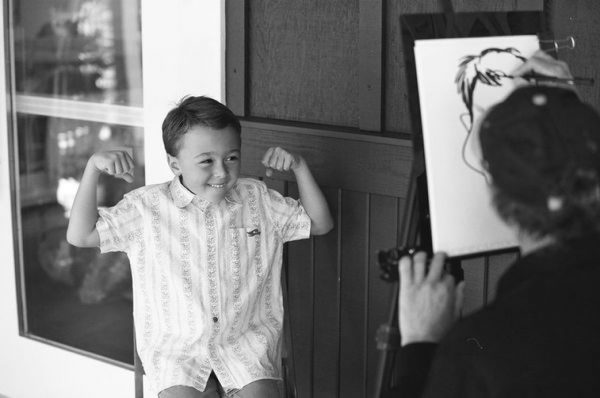 If you're having little ones at your wedding day, we suggest creating an 'I Spy' list for them to fill out during the wedding reception. Give them a small disposable camera and a list of photos that they need to capture. They'll have great fun and it'll give them something to do while the adult guests are busy chatting. (We have a free printable I Spy template you can download here)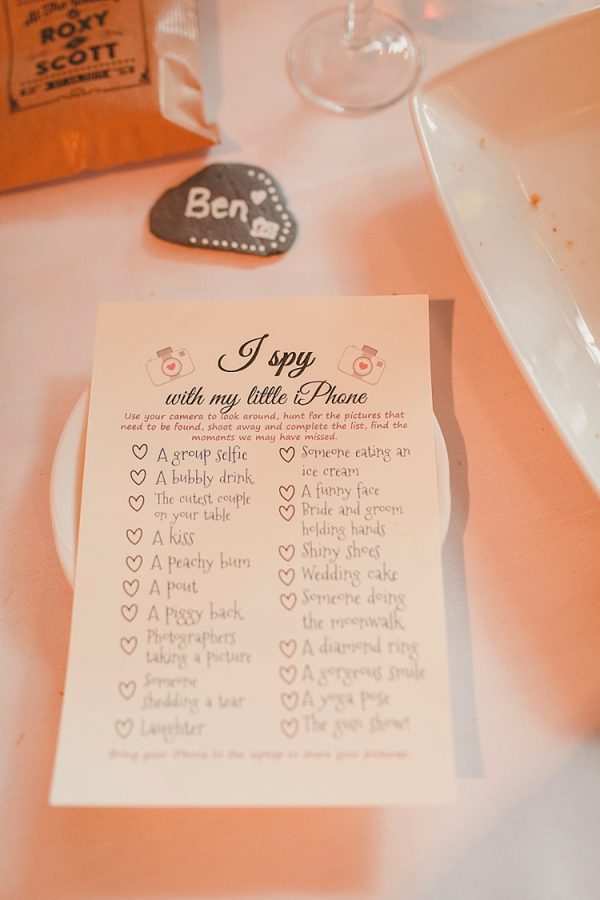 Entertainment ideas will add an element of fun and laughter to your wedding day and there are lots of ideas to suit your wedding day. If you're stuck for ways to keep the kids happy at your big day, take a peek at our ideas for entertaining children at your wedding.