Brass Cards Box For Weddings – SHOP THE LOOK
Brass and bronze wedding styling ideas
If you are using a number of our brass lanterns and photo frames for your wedding styling you will love our brass cards box idea. Using one of our brass lanterns you can easily transform it into a box for guests to place any cards they bring with them.
Brass Cards Box For Weddings – SHOP THE LOOK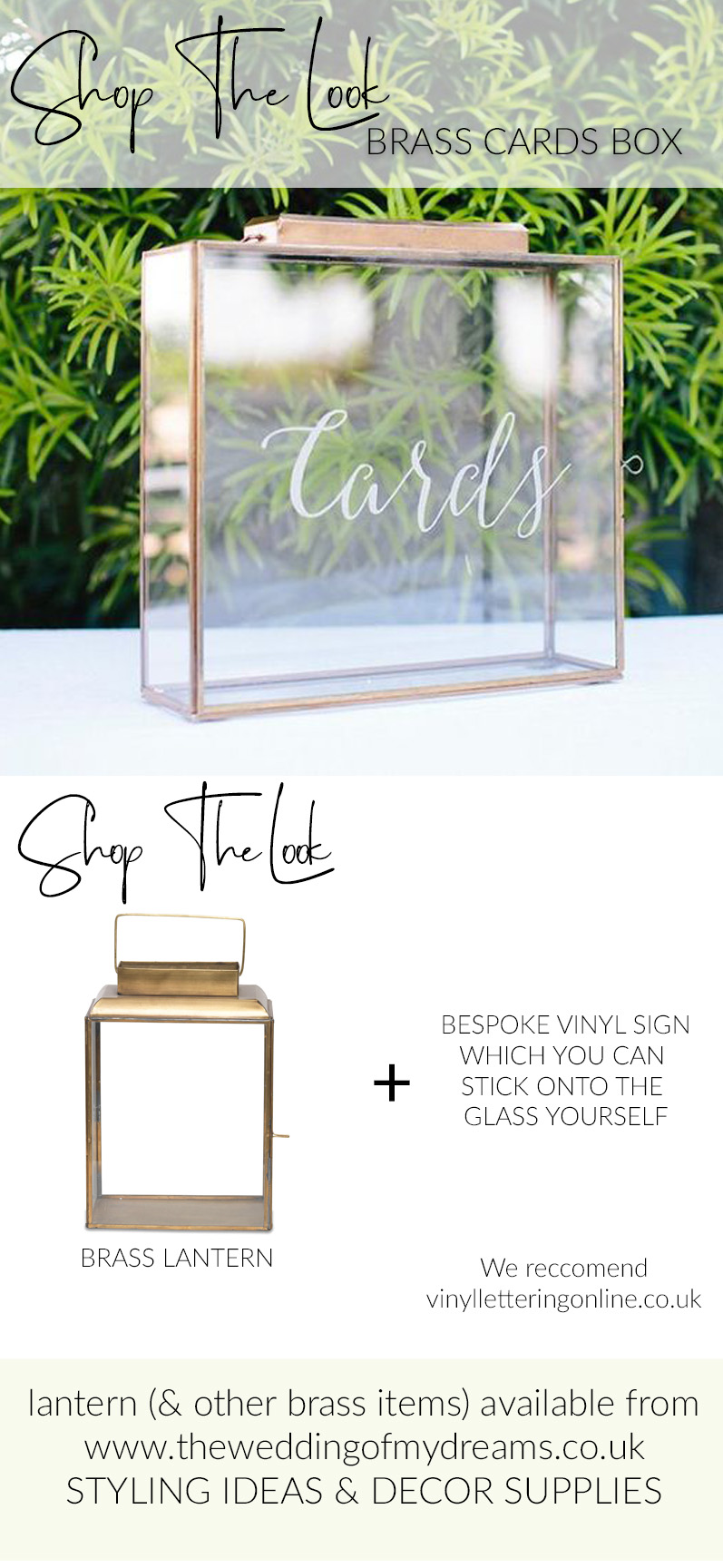 As you can see you can purchase the brass lantern online here.
Then you will need to order your vinyl lettering – don't panic it couldn't be easier. We use Vinyl Lettering Online who have an easy to use lettering designer tool. See screenshot below. Simply type in your text, choose what size you want it to be printed (for this we suggest 140mm width max) then choose your font and colour. The vinyl print will be sent to you with instructions of how to stick it onto the glass – and there you have it – your own unique cards box.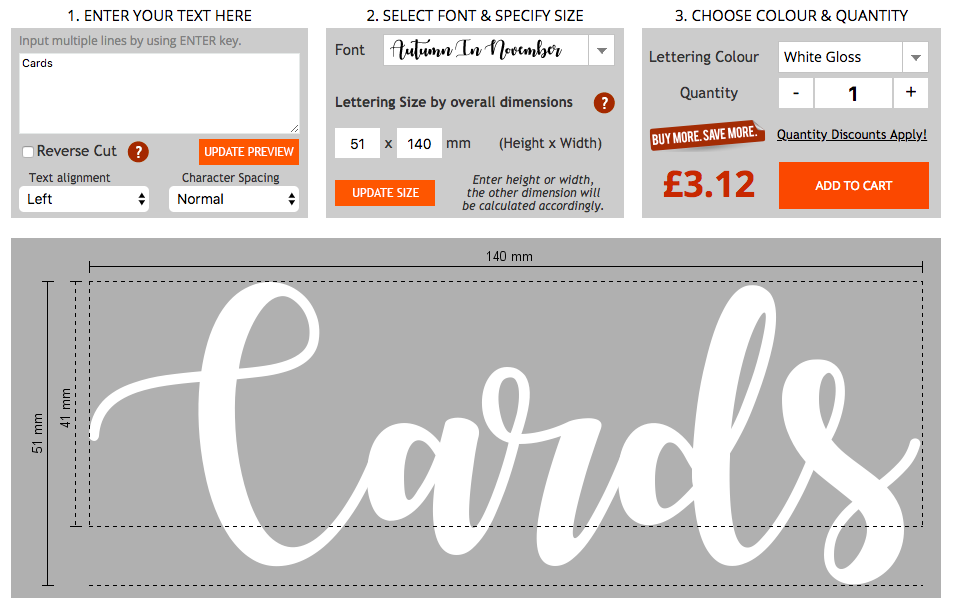 You can use the vinyl letting for all sorts of signs or table numbers sticking them onto our brass photo frames – see below.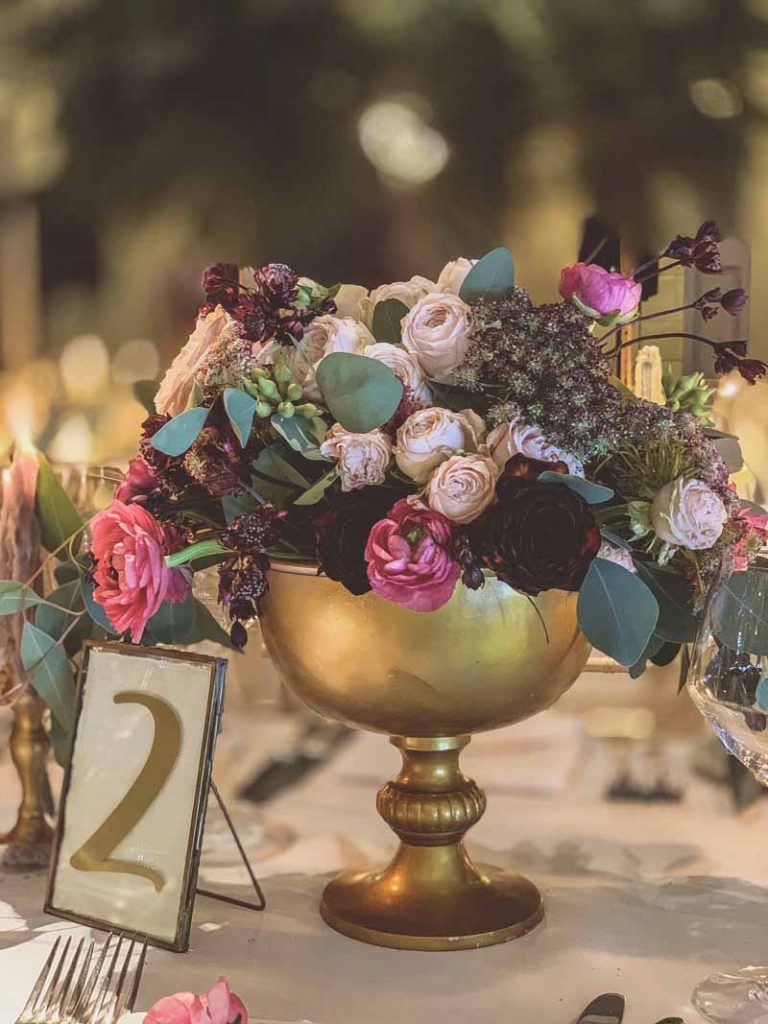 You Might Also Like
Brass Photo Frames for wedding table numbers