Here Comes The Bride Signs – Cute Wedding Signs
Are you having young flower girls or pageboys at your wedding? We love the idea of them walking down the aisle carrying a here comes the bride sign. If you are making your own signs you can make them personal and include the name of the groom, or 'uncle Josh'. Here are a few of our favourite here come the bride signs.
To make your own here comes the bride signs you could use a small blackboard for the pageboy to hold. Or make your signs out of hessian or wood and paint on your message. The children will feel super important as they walk down the aisle holding their signs.
Ideas for wording on your signs:
Here comes the bride
Here comes the love of your life
Here comes your girl
Here she comes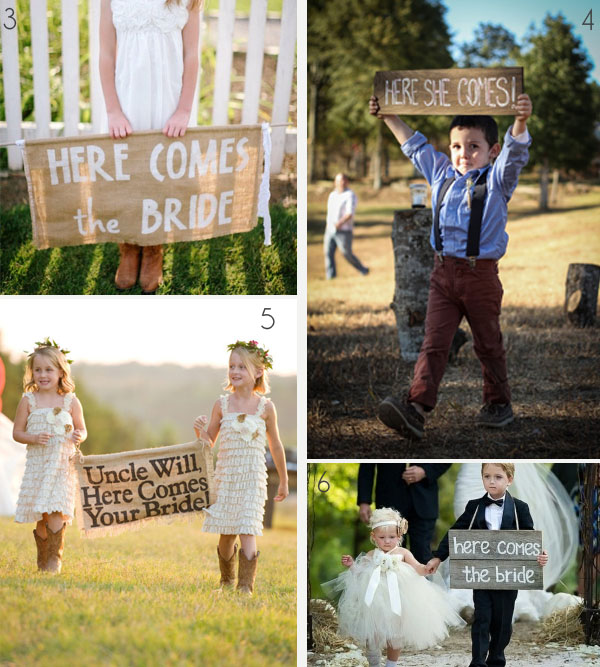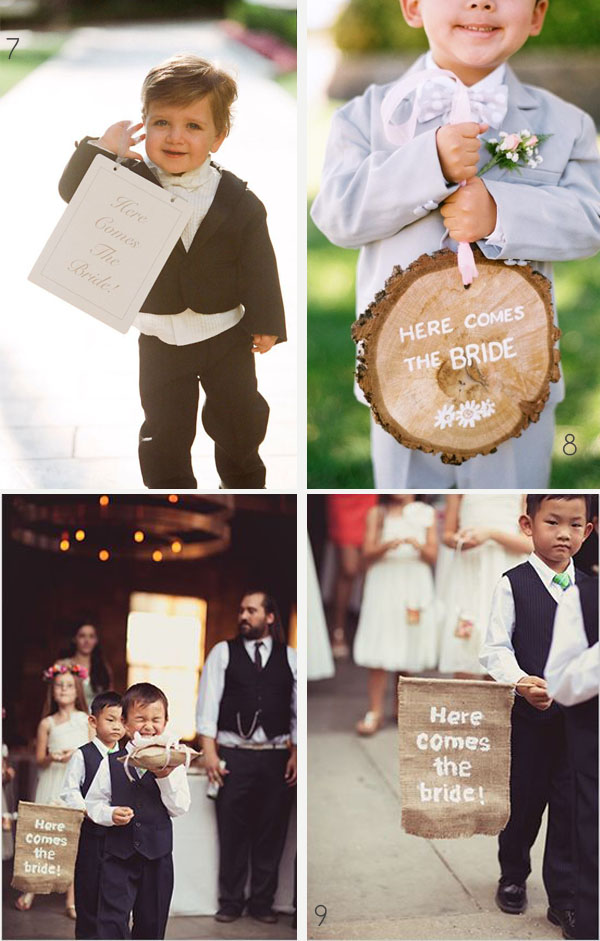 Image source:1 Here comes the love of your life 2 Uncle Josh, here comes your girl 3 Here comes the bride hessian sign (unknown) 4 Here she comes wooden sign 5 Uncle Will, here comes your bride 6 Here comes the bride wooden sign (unknown) 7 Here comes the bride 8 Here comes the bride on tree slice 9 Here comes the bride ring bearer hessian sign
SHOP THE MATERIAL
Have a go at making your own sign from our hessian table runner (just cut it down) or use our natural cotton table runner or tree slice.
STEP BY STEP GUIDE
Read our step by step guide showing how to make these signs, including a template for you to use as a stencil. Read more here…