Copper And Grey Wedding Styling – Centrepieces & Table Decorations
Copper and Grey Wedding Centrepieces & Table Decorations
Today we are bringing you a big dose of copper and grey wedding styling. Sprig And Thistle are a lovely florist and wedding styling business based in Northumberland (follow them on instagram @sprigandthistle). They have recently been playing around with some of our copper and grey wedding decorations and we just love what they created. If you are loking for copper and grey wedding table inspiration check out these gorgeous tablescapes. You could have a go at creating something similar at your own wedding, tweaking it, of course, to tie in with your wedding style.
Copper and grey wedding colour scheme can work well at any time of year, we especially like it for autumn weddings.
Copper and Grey Wedding Styling: Centrepieces & Table Decorations
We've said it before and we'll say it again. Table runners and table cloths transform your tables. Here the grey table runner has been loosely laid over the table for a relaxed vibe, this really adds colour and depth to the table styling. Along the table clear glass cylinder vases with floating candles and varying heights give interest to the table and the copper tea light holders running along the table add colour at the base, beautifully finished off with loose-laid foliage running along the table. This table styling is perfect for a top table or long trestle tables. If you have chosen round tables at your wedding group 3 cylinder vases in the centre with 6 tea light holders around the base for a similar look. Complete the look with copper or brass photo frames framing your table numbers. We love this look.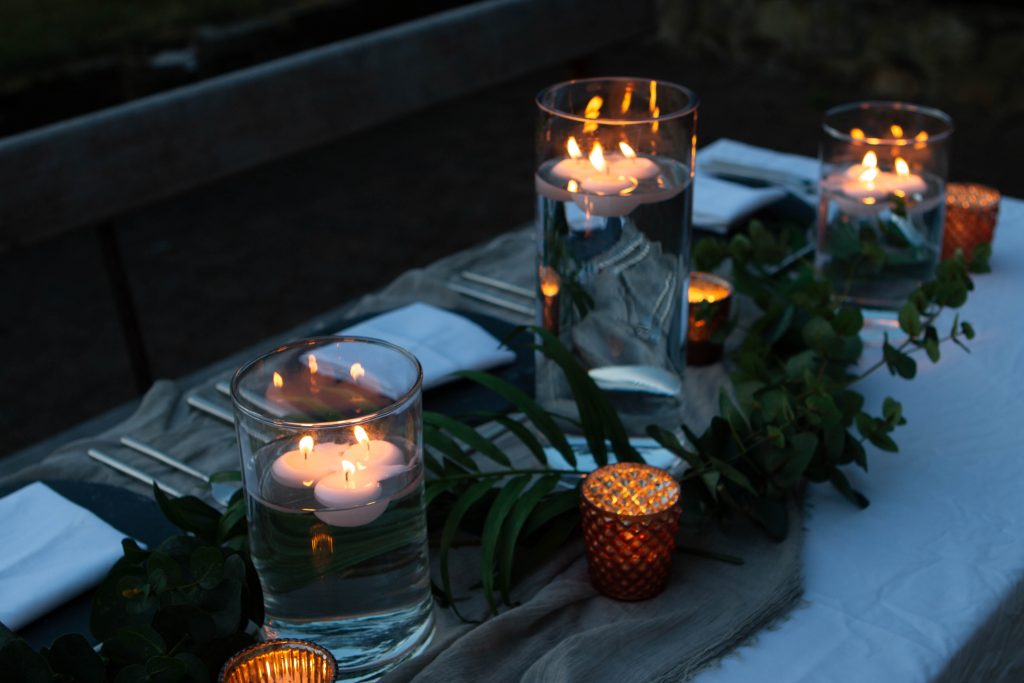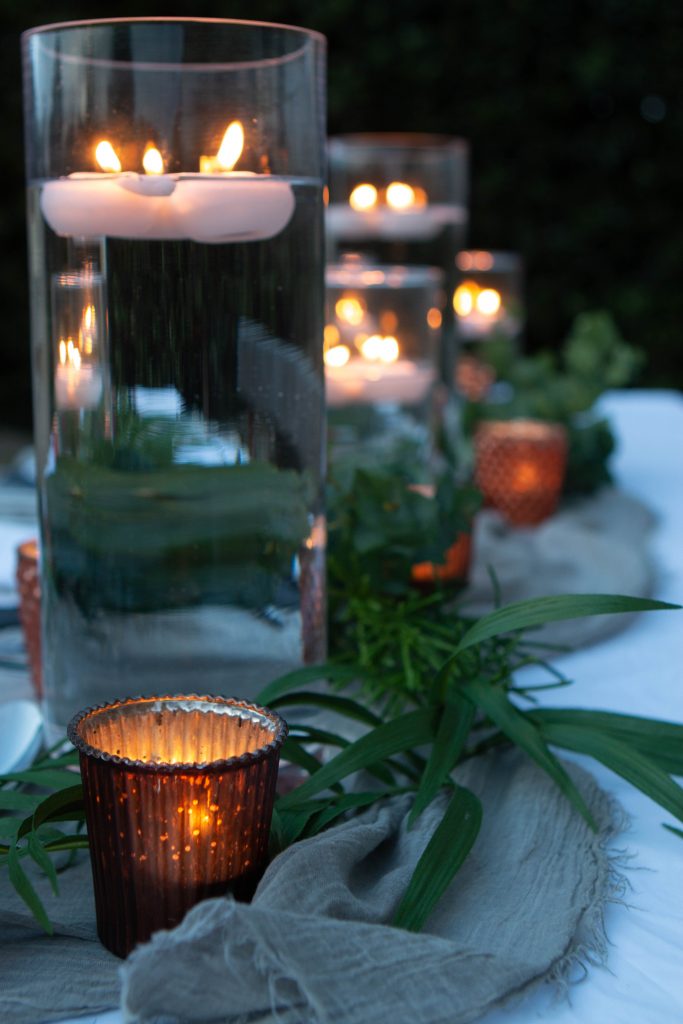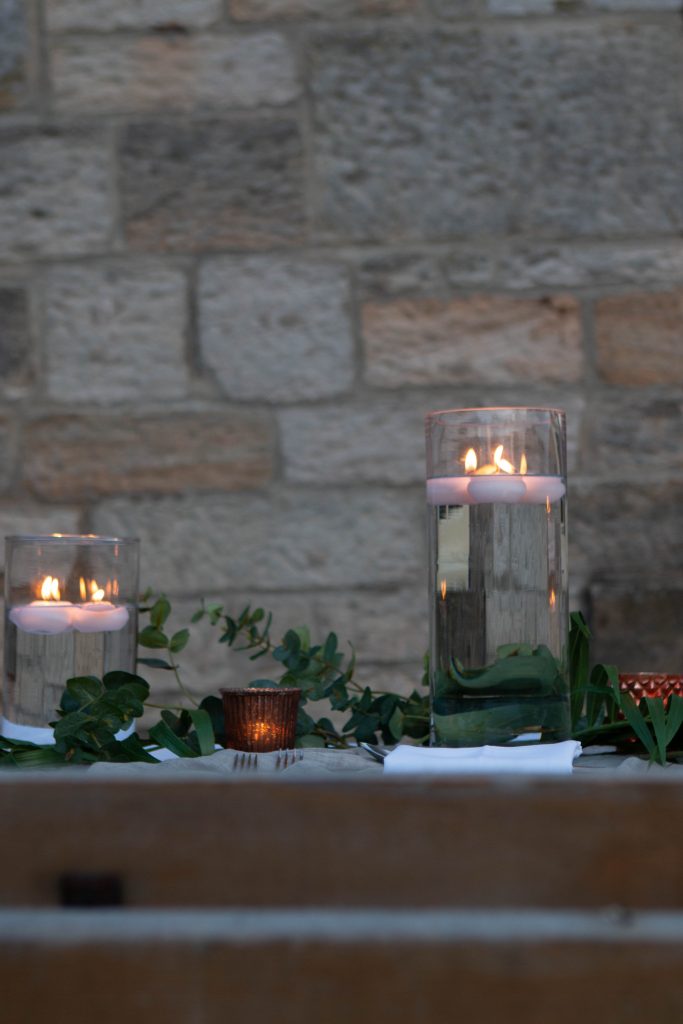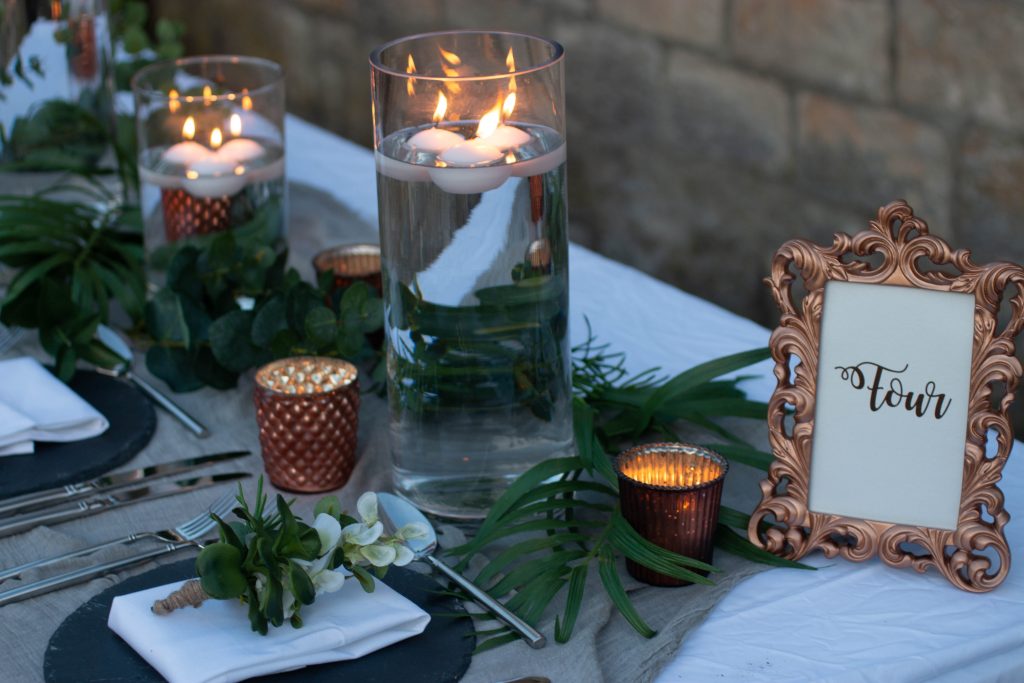 Lots of the bits and pieces Sprig and Thistle used to create this copper and grey wedding centrepiece are available to buy from our website, see the links below to create a similar look at your wedding…… Of if you don't want to set it up yourself enlist the help of an expert.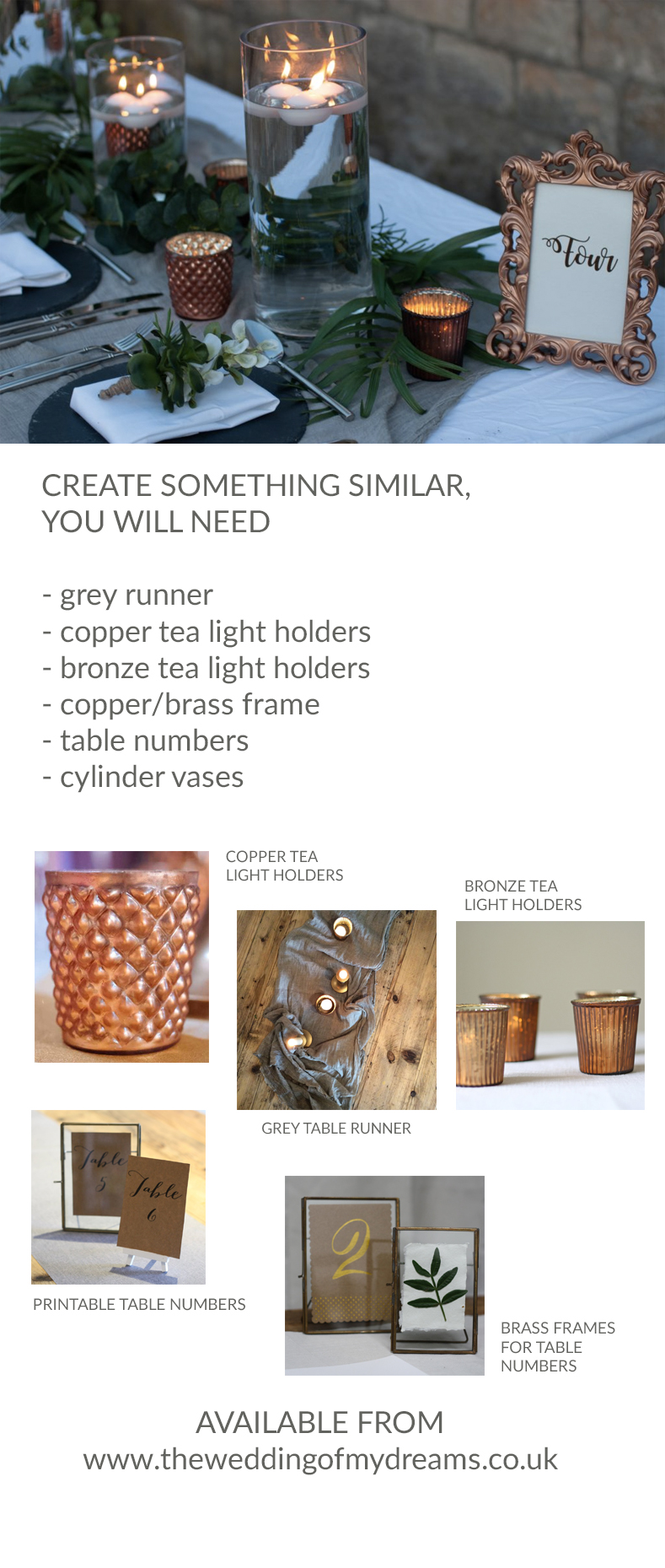 SHOP THIS LOOK – COPPER AND GREY WEDDING STYLING