Wedding Ideas – Pressed Glass and Blue Flowers
Elegant wedding table centrepieces with blue hydrangeas and pressed glass details
If blue is your colour you are going to love this inspirational wedding shoot. Blue flowers are stunning, they really create a pop of colour in your wedding venue and blue hydrangeas are a must, their big blousy blooms are just stunning. Have you thought about what you with team up with your blue flowers for your details and table decor. We have spied our pressed glass candlesticks on the table and don't they go so perfectly with the blue tones?
Simple pressed glass vases, candlesticks and wine glasses will take on some of the blue tones from the flowers and really create an elegant setting for your wedding. If you can, go for these Blue Isaac Collection plates from Bailey Events and blue napkins and ribbons, they will also add another dimension to your table styling.
Links to all suppliers below.
Our pressed glass candlesticks can be found here – pressed glass candlesticks small £6 each
Since this shoot, we now also stock these same glass candlesticks in blue glass which may add a pop of blue to your tables too – pressed blue glass candlesticks £6 each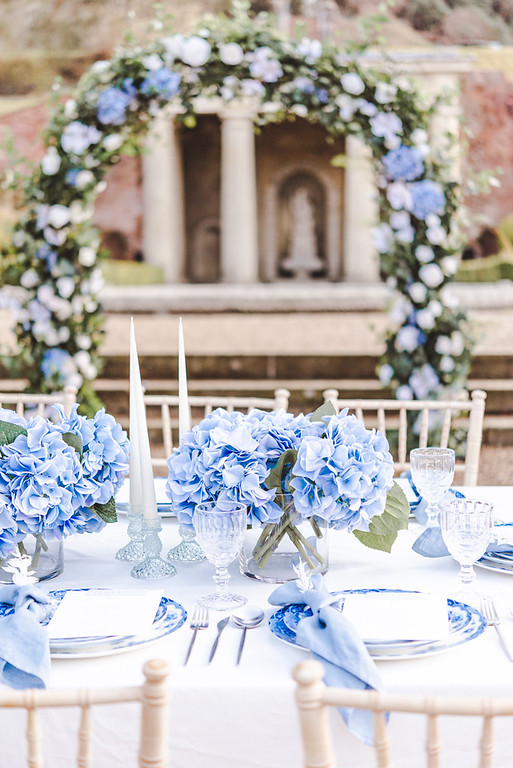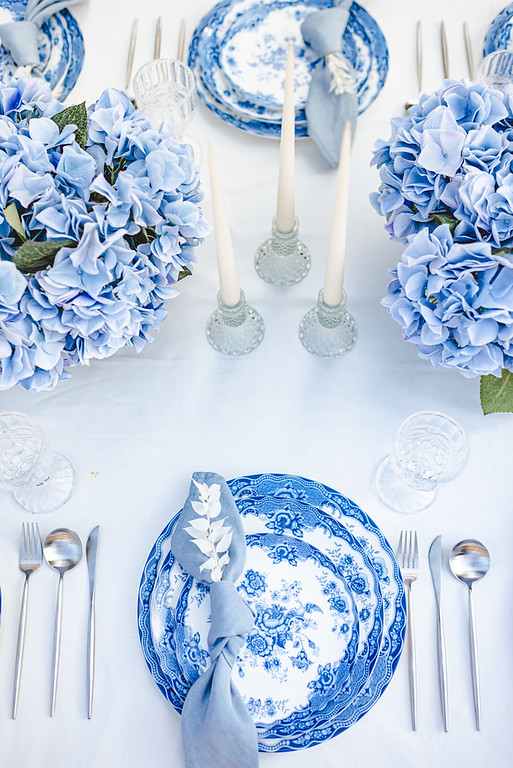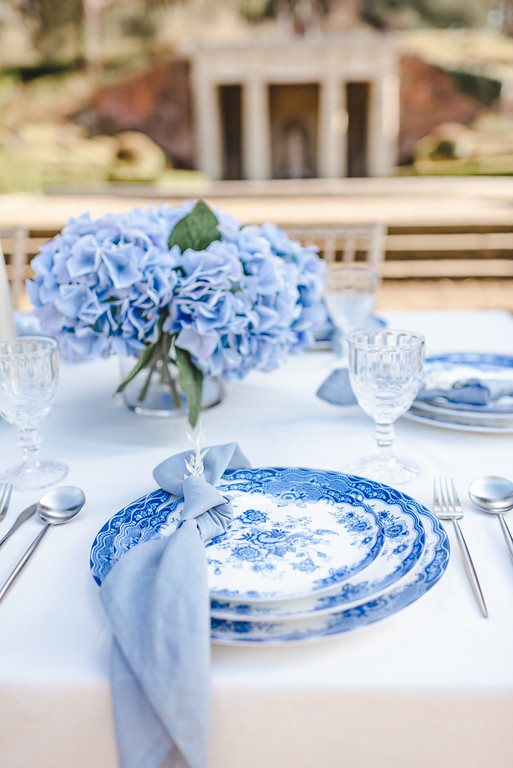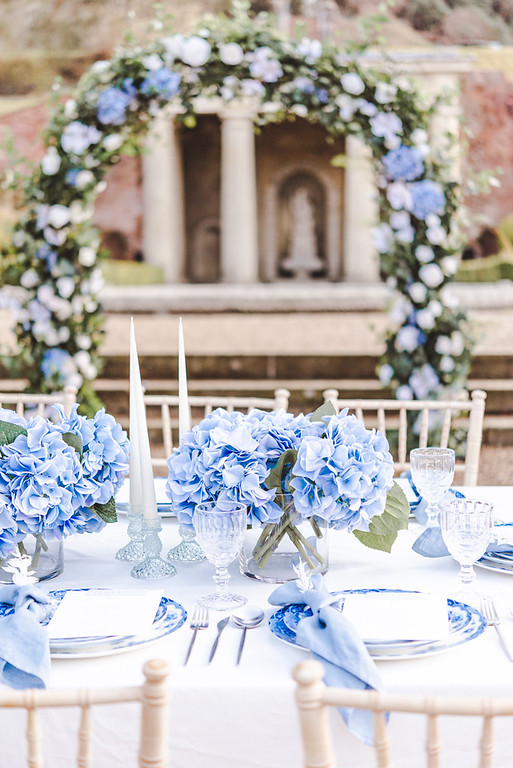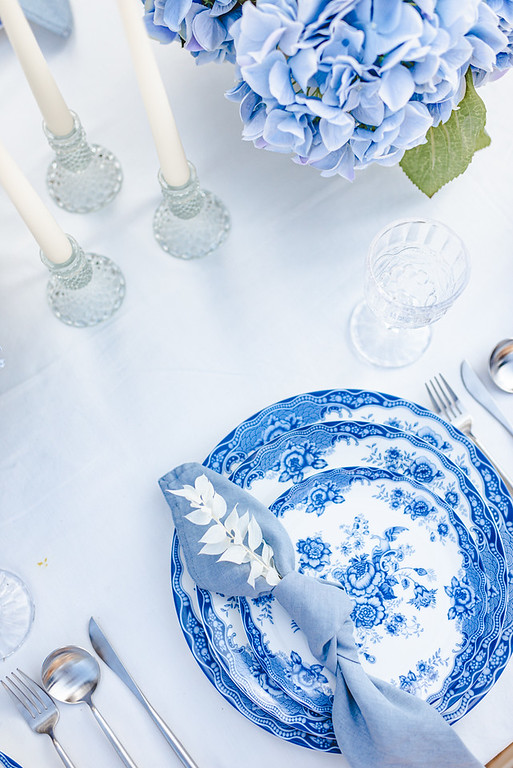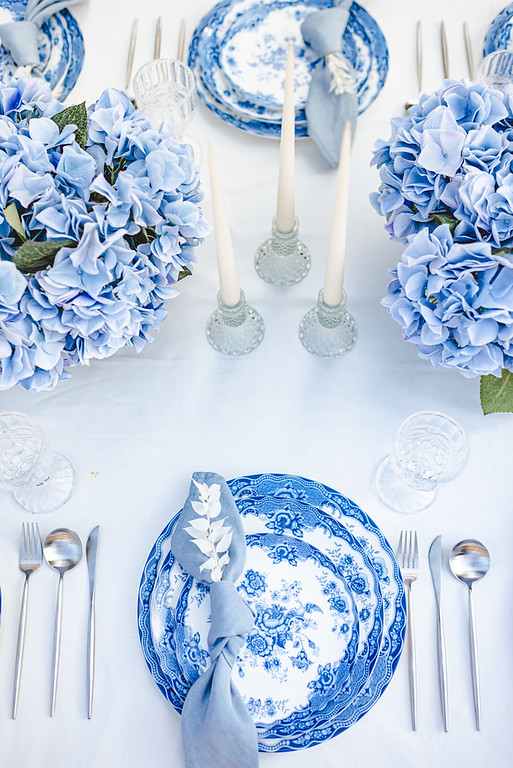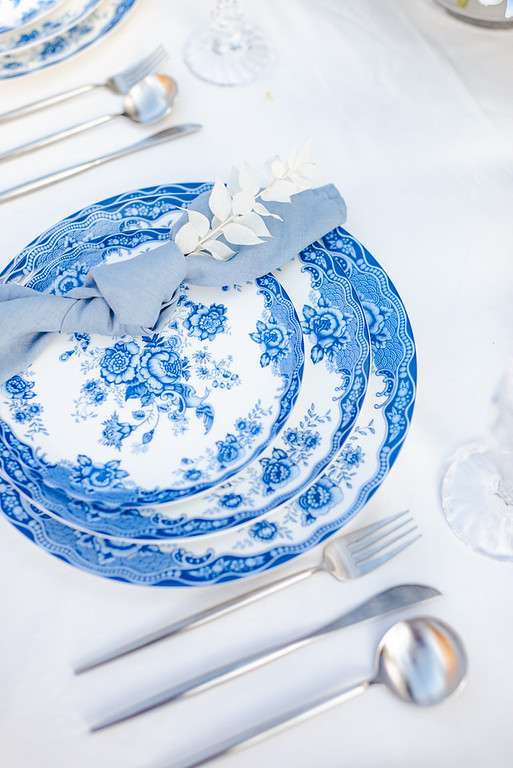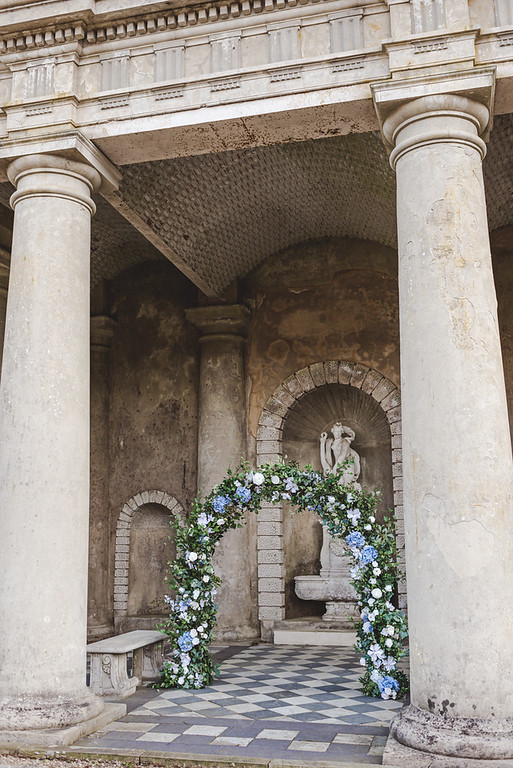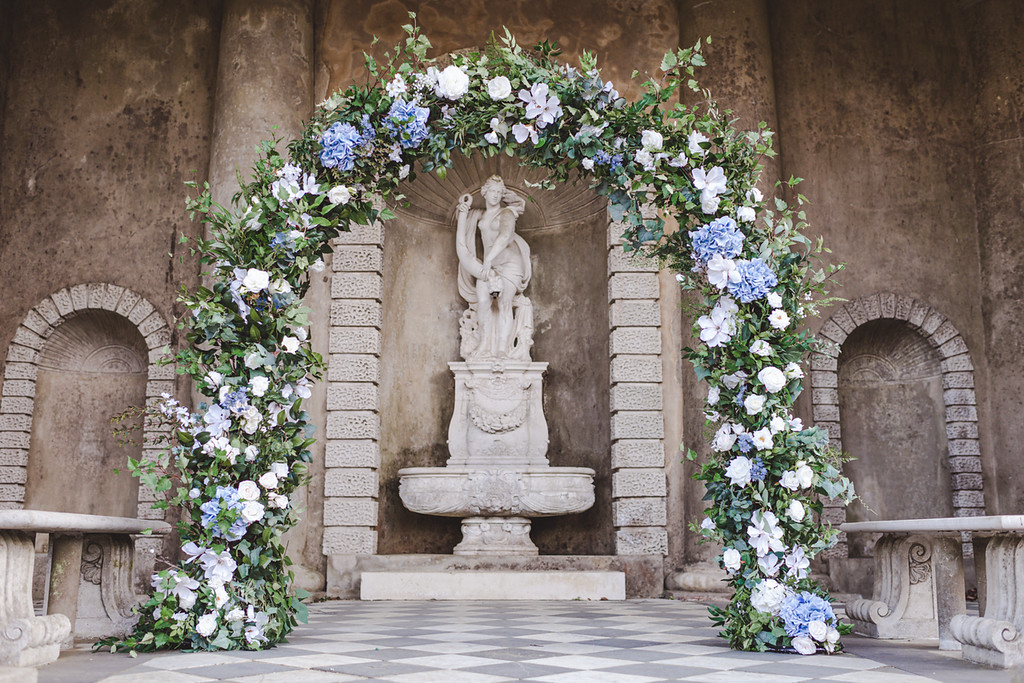 Concept Design/Planner/Stylist: Georgina Alexander Weddings www.georginaalexanderweddings.co.uk
Venue: Wotton House www.wottonhouse.co.uk/wedding-venue
Photographer: Neli Prahova Photography www.neliprahova.com
Floral Design: Fleur de la Couture www.fleurdelacouture.com
Stationery: Lynda Loves www.lyndaloves.com
Cake: Designer Cakes By Elle www.designercakesbyelle.co.uk
Table décor: The Wedding Of My Dreams www.theweddingofmydreams.co.uk
Tableware & glassware: The Bailey Events Company www.baileyevents.co.uk