Perfect Wedding Magazine Award Winner
If you follow us on facebook or twitter I'm sure you already know that last month we were invited down to The Swan at The Globe in London for the Perfect Wedding Awards Ceremony. This was the first awards ceremony Perfect Wedding Magazine had put together and it was a fabulous day, the sun was shining and we had views overlooking the Thames. We were greeted with champagne cocktails, followed by nibbles from their afternoon tea selection and oysters from the oyster bar!
We were honoured to be nominated for the Best Wedding Details category and delighted to have been placed Highly Commended.
Thank you to everyone who voted for The Wedding of my Dreams, we are thrilled to have been presented with a national award in our first year of launching the business.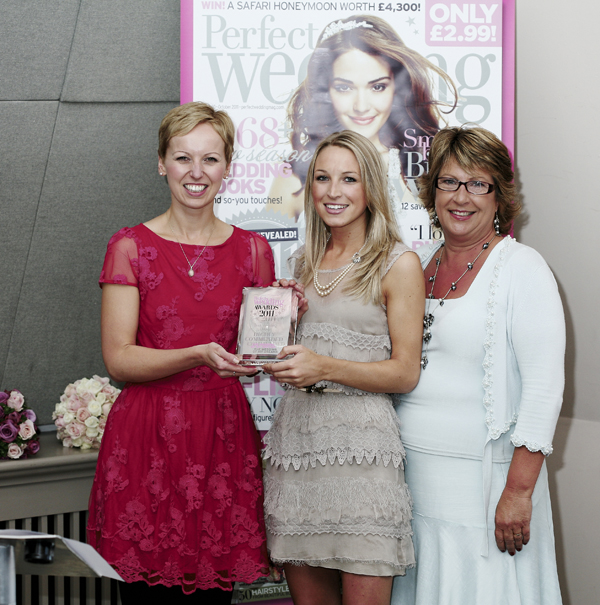 Left: Helen Webster (Editor Perfect Wedding Magazine) Middle: Gemma Morgan, Right Karen Morgan (Mother and Daughter team behind The Wedding of my Dreams)