How To Make A Wedding Table Plan with Luggage Tags and Photos
How to make your wedding table plan using The Wedding of my Dreams table plan with photos and hooks.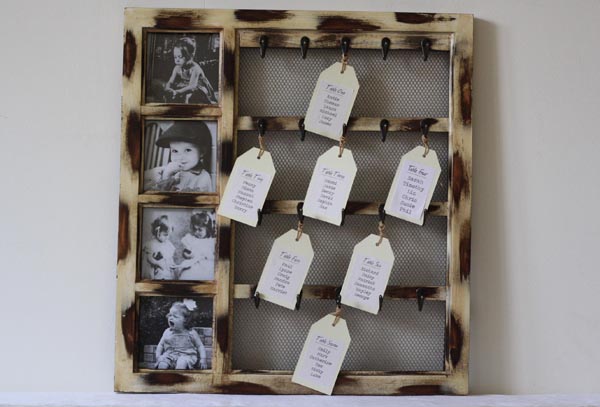 You will need:
Wedding Table Plan with Photos and Hooks
Luggage Tags ~ we have a choice of brown, cream or white luggage tags
A4 sheet of 24 self adhesive labels (label size 64mm x 34mm). I have used white paper labels but you could choose clear labels.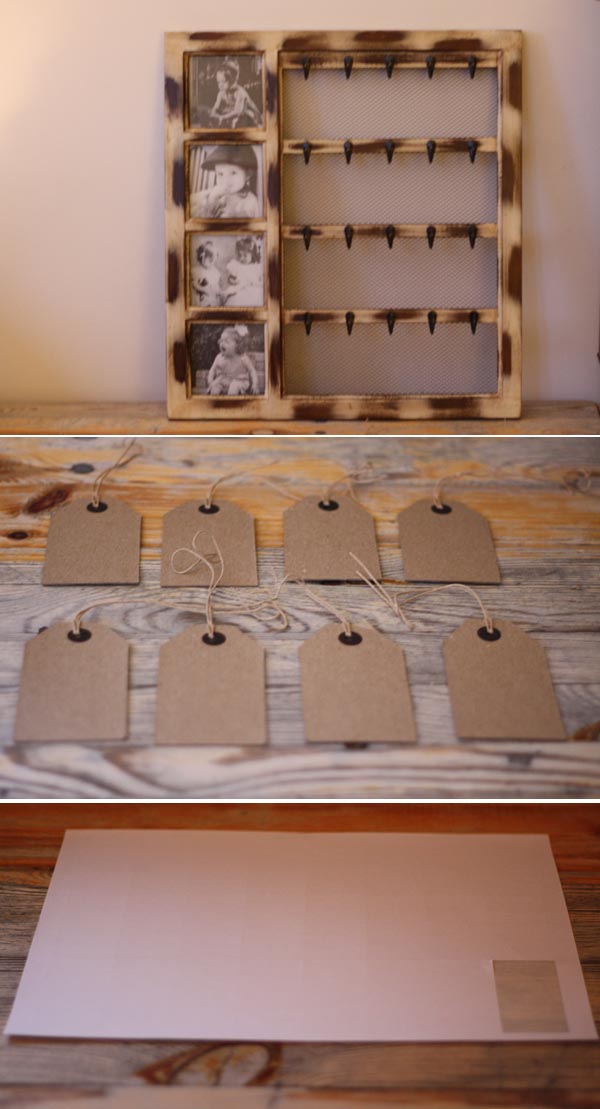 Open a word document and create a table to match your sheet of labels, hide the borders and type in your table numbers/names with guests names for that table underneath
Download our ready to use template here: luggage tag labels template
If you are looking for different fonts to use on your luggage tags browse dafont for hundreds of free fonts
Print this out onto your sheet of labels
Carefully stick the labels on to your luggage tags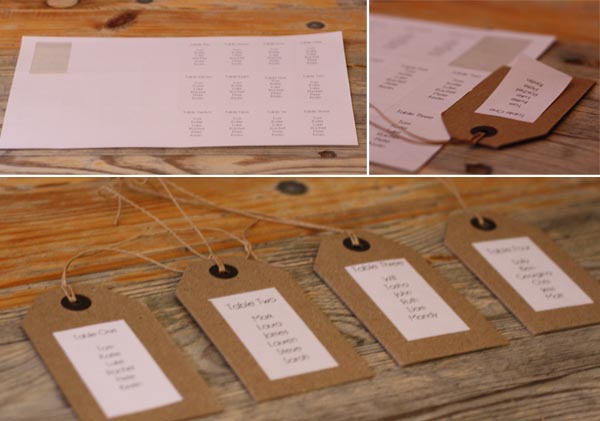 Hang your luggage tags on the hooks
Finally add photos of the bride and groom to personalise your table plan.