Wedding Candy Buffet Labels
Are you having a candy buffet, sweetie buffet or dessert table at your wedding? We have created some free downloadable candy buffet labels to tie around your candy jars and personalise your sweetie buffet. Choose from 4 designs and colours to suit you.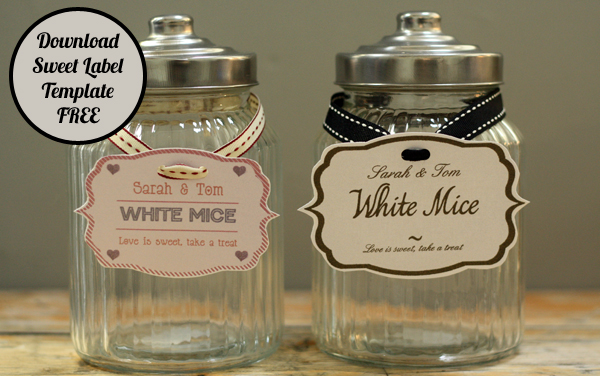 Wedding Candy Buffet Labels
Follow this step by step guide to make your own candy buffet labels. Our template lets you personalise the labels, including the bride and grooms name and choice of sweets.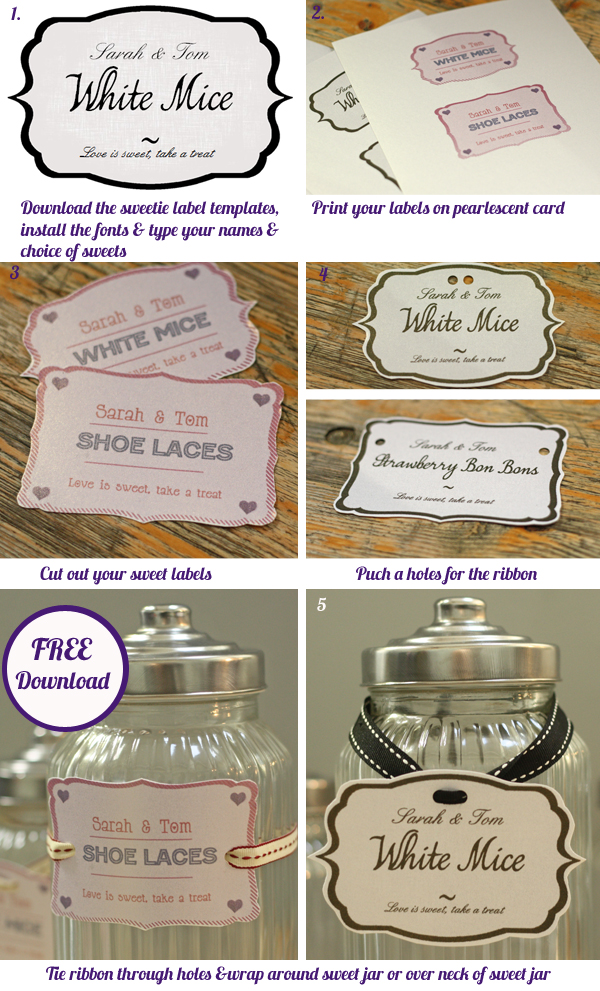 Chose which design you would like to download below. Download the folder, install the fonts and open the word document. You will now be able to make your own customisable sweet labels for your candy buffet.
If you are having a candy buffet at your wedding pop to our shop to see our range of sweet jars, sweet scoops and paper candy bags as well as extra dessert table decorations.
You may also like our other posts: