Dessert Table Labels Template – FREE Download Wedding
Are you having a candy buffet, sweetie buffet or dessert table at your wedding? We have created some free downloadable tent shaped dessert labels that can stand in front of your sweet jars and cake stands.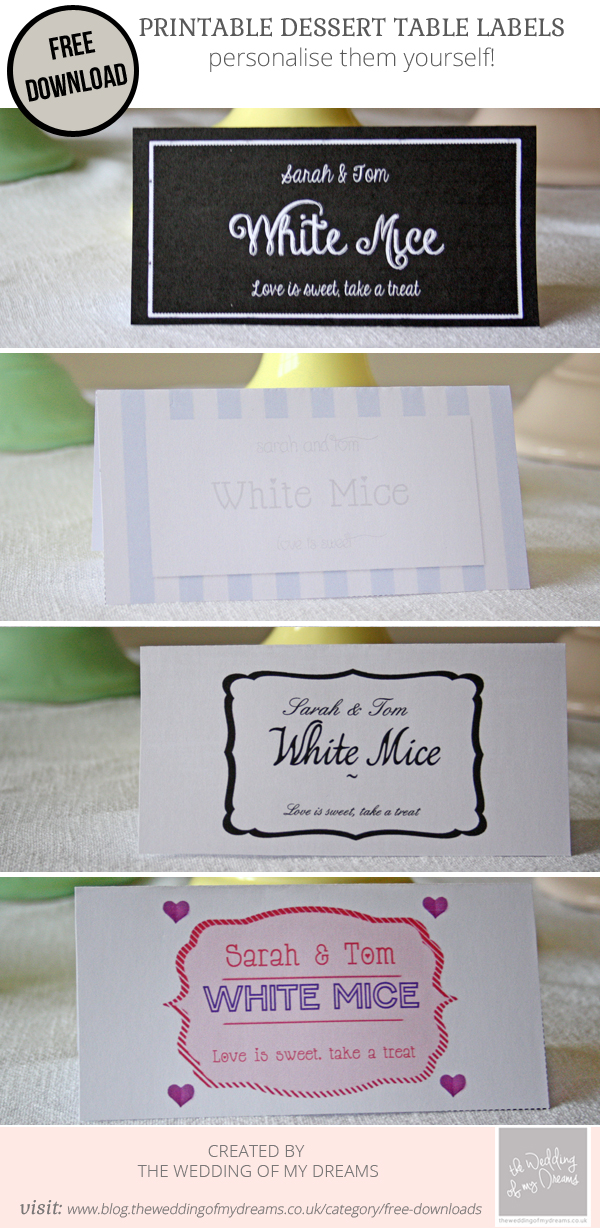 We have created 4 different designs, all can be personalised with the name of the dessert / sweets, and the name of the couple. The bottom line also reads 'Love is sweet, take a treat' you can change this to something else if you wish.
These tent cards tie in with our ever popular candy labels which can be tied around sweetie jars, but these are for you if you are not having sweet jars and choosing to display your desserts on cake stands.
Follow the steps to create your own personalised dessert table labels.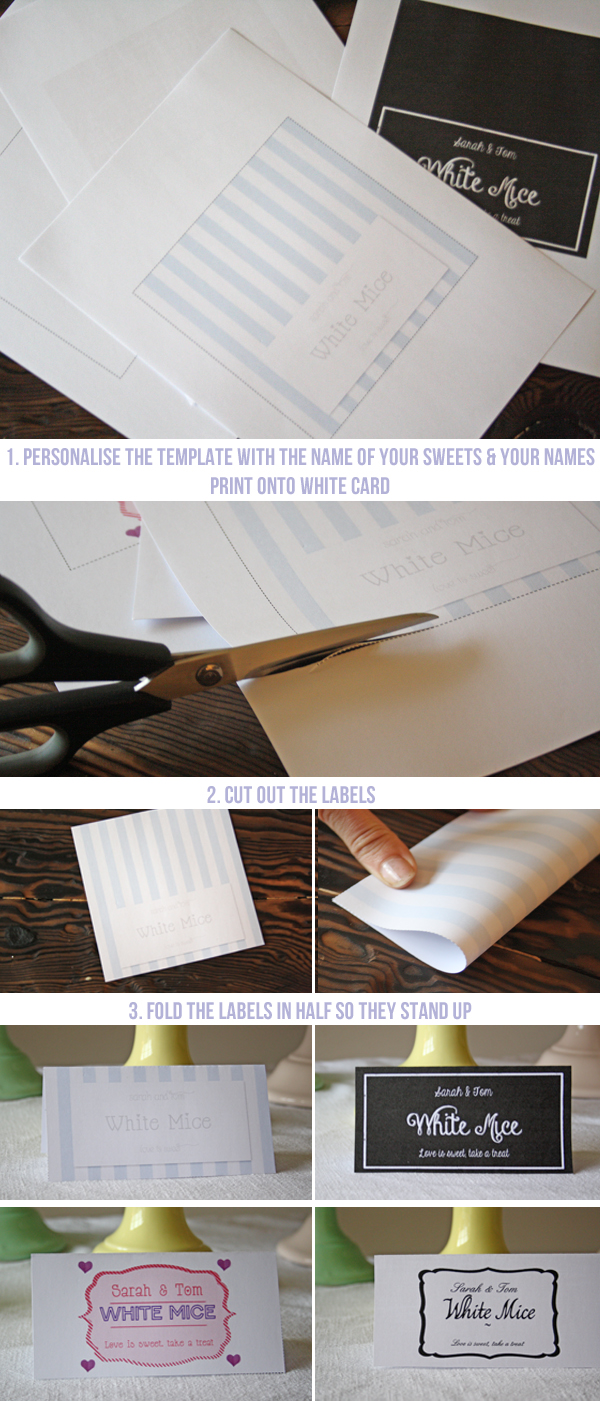 Download the dessert table labels template below (click on the images)
Choose from our 4 different designs:
Chalkboard labels, with a realistic blackboard background and fonts to match
Pastel coloured dessert tables, available in pastel pink, baby blue, mint green and lemon yellow to tie in with our ceramic cake plates.
Bright dessert table labels, fab for a bright dessert table.
Black and white dessert table labels for a classic wedding dessert table.
You might also like our range of dessert table jars, cake plates, tongs, paper bags and more. See our entire collection here or our list of favourites below: